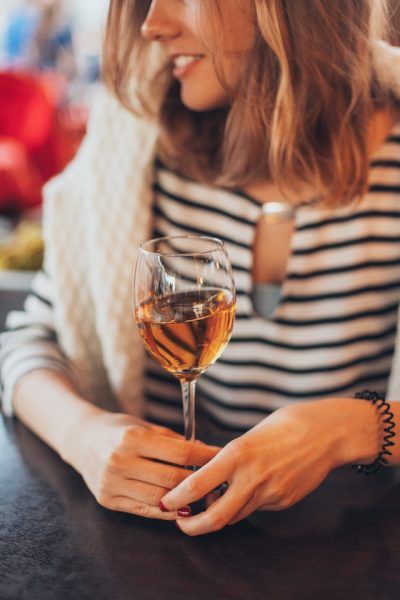 Tucked away in the extreme Northeast corner of Italy is a small, rural region called Friuli Venezia Giulia. It is what you would consider a true hidden gem since it is not on most tourists' radar. Which is a shame since it is so full of history, charm, and some of the best wines in Italy that nobody is really talking about.
This definitely works in your favor if you are the type of collector that not only thrives on finding obscure wines but also loves a bargain. Since the wines from Friuli, particularly from the Colli Orientali del Friuli, are not very well known, you can get a high-quality wine for little money.
What makes these wines so special? In this article, we will go over what the area is like and then give you some recommendations on some stand-out wines.
Unique culture
Friuli has been at the crossroads of many cultures for millennia. Even today it has a lot of people coming through on their way from West to East so it still sees a lot of diversity in its people and culture.
It is a truly unique region in Italy that is full of areas with their own personality and qualities. Friuli is at times Italian, but it mostly feels a bit Slavic with some German influences thrown in. In fact, much of the region was under Habsburg domination for centuries.
The people there today reflect these different cultures in the food they eat, the language they speak and their wine making. Since most Italian wines are crafted to be perfectly suited to the cuisine of the area, Friulian wines are much different than other regional wines since the food is so unique to this area. It is less Mediterranean in its approach and more Alpine with heavier foods and bold flavors.
The climate and soil
These are the two biggest influences that give the wine terroir. The climate is quite different than many other regions in Italy. It gets the humid and salty air from the Adriatic, while the Dolomites block the really frigid air from coming down from the north.
The temperature is quite mild in the winter with temps getting as low as a few degrees below freezing only a few times. It rains quite a bit between November and April with it taking a while to heat up to springtime temperatures.
Since the region is divided between a huge limestone mountain range and a flat plain leading to the sea, the soil is quite varied. Basically, the soil is poor and rocky but this is actually a good thing for the grapes. The rocks heat up during the day and keep the roots warm overnight. And the more a vine has to suffer to produce fruit, the better tasting the resulting wine is.
Wine styles
The styles of wine that you can find in FVG, as it is called by locals, is quite a bit like the ones found in the Alsace region. You are probably familiar with many of those wines based on the distinctive wine bottle sizes with the long, slender neck.
FVG is for white wine lovers as they are some of the best in Italy and do rival the whites in Alsace. Here you'll find a Traminer which is a derivative of the distinctive Gewurztraminer that the Alsatians do so well. It is rich, silky, and incorporates the taste of the minerals present in the soil from the limestone deposited there over the millennia.
If you are looking for the next big thing, then set your sites on the golden Ribolla Gialla wine. It is not very well known outside of Friuli and Austria, but it is a delicious and interesting white that comes still or sparkling so it is very versatile. Impress your Prosecco-loving friends with a bottle of sparkling Ribolla Gialla and they will love it.
Pinot Grigio has a reputation these days of being a trash wine that is mass-produced and insipid at best. The pinot grigio in FVG is not even close to what you may have been expecting. It is lush with stone fruit notes and as complex as many whites from Burgundy.
Reds are also very good so they shouldn't be overlooked when compared to the high quality of the whites. There are few big-name varietals like big Piedmontese wines like Barolo or some Super Tuscans. This is where some real bargains come into play, however. Refosco is a very popular red in Friuli as it can be a simple table red or something to put away to age for a special occasion. If you like big, bold reds then a Raboso or Schioppettino will hit the spot.
There is also an orange wine that is quite rare and is unique to the area. It is made similarly to red wines but with white grapes. The must is left with the grape skins while it begins its fermentation which gives the wine its distinctive color and deep flavor.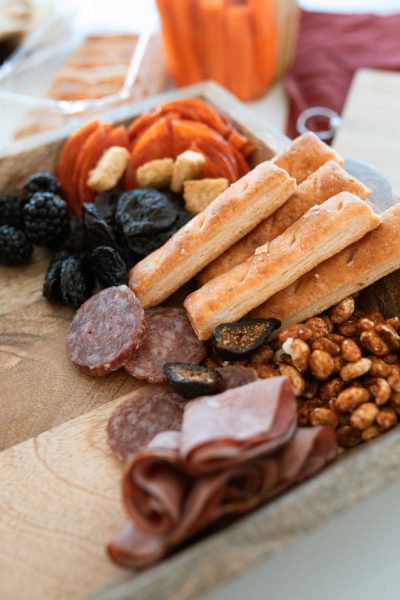 Best pairings
As I mentioned at the beginning of the article, the foods that the wines from Friuli best match with are on the heavy side. Think stews and braised meat and less about light pasta dishes when drinking the reds.
The whites are bold and crisp and go well with things like oysters and smoked salmon. An antipasto plate that is heavy on things like prosciutto and mortadella goes really well with a friulano or Ribolla Gialla since they are more robust than some other lightweight whites. In fact, San Daniele del Friuli has some of the best prosciutto in Italy so if you find yourself with a choice between Parma or San Daniele go with the latter when pairing it with some Friulian whites.
Conclusion
If you are in Italy for vacation and want to go beyond the Big Three of Rome, Florence, and Venice, then you should definitely make a detour to Friuli. It is not very touristy so you can get the authentic Dolce Vita experience in the laid-back atmosphere of this unique region.