Rome, Italy is one of the most exciting tourist destinations. With over 9.4 million visitors last year, Rome certainly has something for everyone. For me, it was all about food, fashion, and the fabulous sites, while Mr. S wanted to immerse himself in history. We only had a short while before our Holland America cruise took off for our Mediterranean Dream trip, so we had to make the most of our one day in the Italian capital. I knew that I needed to decide EXACTLY what I wanted to do as I didn't have much time.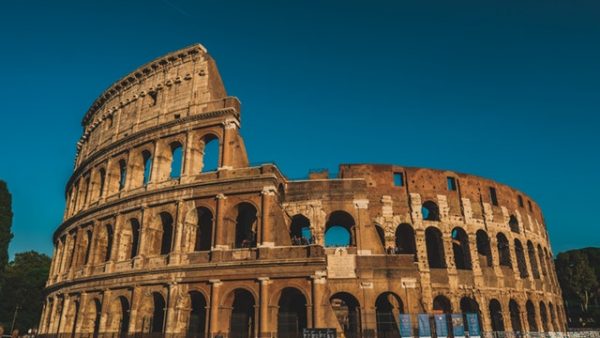 Visit The Colosseum 
While it may seem cliche, the Roman Colosseum is an awesome place to visit. This ancient amphitheater could hold over 50,000 spectators and hosted different events for the city. The Colosseum today host tourist from all over the world. The reason it is a great option for ALL tourists is that it is not far from the major ports of the city, which means less walking ladies! If a nice shore excursion is not in the works for you, it is really simple to book a tour to the Colosseum through
The Roman Guy
. This way when you get tired, it is also available as a stop on my next MUST DO.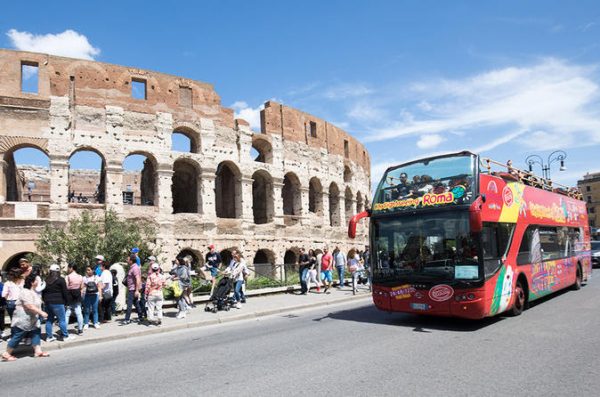 Panoramic Tour 
Do you want to try to do it all in one day? It's pretty tiring to attempt to walk around for hours on end and see ALL of the sites in one day….or is it? If getting all of the fabulousness of Rome in one day is what you want, then a panoramic tour is perfect for you! I booked mine through
TripAdvisor
so that I'd have the tickets in my hand before I even arrived. Simply search for the city that you're visiting and click on "tours and tickets" to find all of the options for booking ahead.
If doing it all in 24 hours was going to happen, I didn't have one minute to waste standing in line to buy passes. These tours leave from the dock and take you on a tour of the main attractions of the city. This includes Capitol Hill, the Imperial Forum, and the Trevi Fountain. The best part about the tour is that it drops you back off to your cruise ship, so you don't have to worry about what time to hop on/hop off the bus when it is time to go back.
Shopping With A Personal Shopper 
Now you totally knew that this one was coming. What woman on vacation would refuse shopping? Not me! Having a personal shopper makes the experience even more worthwhile. Since Rome is one of the fashion capitals of the world and having no idea where to start, having a personal shopper with you can help you find the best shopping for you.