The garage is one of the most important, albeit overlooked, areas in modern homes. This not only serves as storage but also as a secondary entrance to your main house. If you love DIY projects, the garage becomes a favorite working area for your evening or weekend projects. Choosing the right garage door improves the functionality of your garage, security, aesthetics, home value, and safety.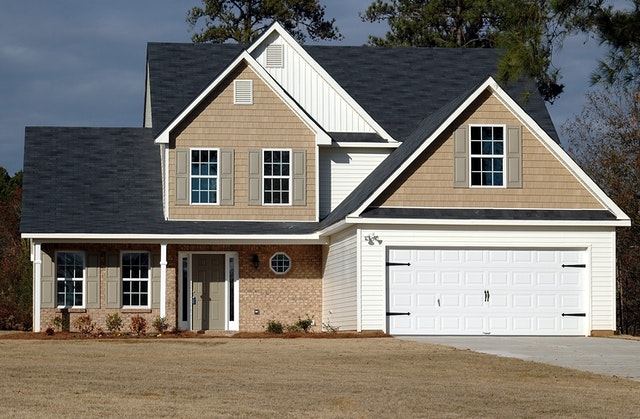 If you plan to remodel your garage, consider choosing a door from the versatile range of bifold garage doors. This post looks at the advantages of choosing this beautiful garage door system.
Flexibility
With most garage door systems, you either open or close the door fully. This is a problem when you're working inside the garage. If you wish to open the garage door halfway, this is not possible. A bifold garage door is unique in that you can control how far you wish the door to open. Whether you want to let in natural light, or get some fresh air into the garage, the flexibility of the bifold door system comes in handy.
Aesthetics
A garage door is the largest moving appliance on the property. It takes up a lot of the exterior space and affects the aesthetic outlook of your home. You can boost your home's curb appeal with the right bifold garage door. This is one of the smartest home improvements.
Versatile Product Range
You can choose from the versatile range of styles, materials, colors, designs, sizes to suit your home's décor outlook. You can choose from residential vertical, horizontal, canopy-type bifold glass garage door, wooden bifold awning garage door, or hydraulic bifold overhead garage doors.
You can also install an automated which can pay for itself with time or an overhead bifold glazed garage door. The choice of material helps you customize the look of your garage. You can opt for a wood bifold garage door to give your home a warm and classic look.
Metal bifold doors give your home a contemporary look. There's a bifold door system to suit any homeowner's needs. Your garage door contractor will help you find the right product to complement your home's exterior outlook.
Security
Unlike a typical garage door, it's difficult to lift a bifold garage door off its hinges. This is a technique used by burglars to gain entry into homes. If you wish to improve security in your home, compare different bifold garage door products and find the right one for your home.
Ease of Use
The best garage door system is easy to use. Traditional door systems are complicated and risky to operate, and costly. With the bifold door for your garage, you have a simpler door system which poses a reduced safety risk.
The most common bifold doors easily slide sideways. You don't have to push or pull a door above your head. This saves you time and effort. The simpler system features no springs and other delicate components that lead to garage door malfunction.
Looking for a way to upgrade your garage? Consider a bifold door system. This garage door perfectly blends aesthetics, convenience, utility, and safety in one package.