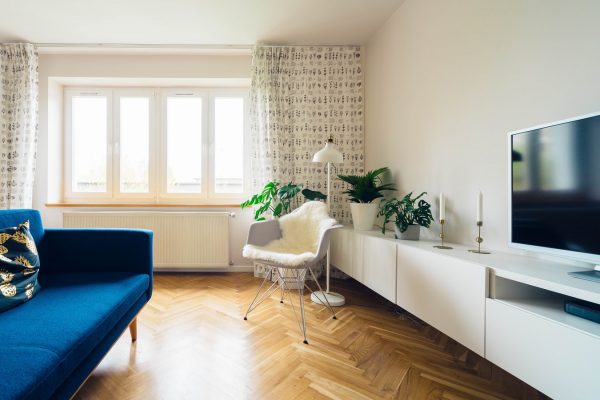 Technology has become an essential part of our lives because of its ability to increase convenience and comfort. This is especially true in your home, where you spend many hours every day. Apart from the space limitations when you rent or own an apartment in a bustling city, there could also be restrictions on the types of appliances you can have inside your space as per the conditions set by your landlord. In this article, we'll discuss budget and space-friendly appliances for enjoyable and carefree living.
Coffee Maker
If you are someone that begins their day with doses of caffeine to get moving, you're going to need a reliable coffee maker. Imagine how much you'll save on a cup of coffee that you make at home rather than purchasing it at a coffee shop. What's more, you can mix up your own combination of flavors for a different cup every time. When you shop for a coffee maker, make sure you buy one with the right voltage requirements and one that fits your budget. You can get technologically advanced coffee makers that you can program to have a hot cup ready for you at your usual wakeup time every morning.
Multi-Cooker
Since you don't have a lot of space for kitchen equipment, you can make use of a handy multi-cooker like an Instant Pot. You can boil eggs, simmer vegetables, cook a hotpot and more with this small yet powerful appliance. If you plan a fancier dinner, it can handle everything from chicken noodle soup to some juicy ribs, and even dessert! Before purchasing one, make sure to read Instant Pot reviews to help you choose from the different versions to find the best one for you.
Wine Chiller
If your girls would like to have a fancy dinner or want to celebrate a job promotion, you may choose to serve wine or champagne. One glass of red wine per day has even been linked to heart health in some studies.  If you're going for white or live in a hot climate, there are several countertop chillers that won't take up too much space.
Blender
This small appliance packs a punch for your daily vitamin and nutrient needs. With your choice of fresh fruits, you can make juice and other healthy concoctions and save yourself the stress of going to the supermarket for a sugar-filled drink.
Television
With limited space, you may decide to settle for a 21" television that can be wall-mounted and that's ideal for HDMI connections with a USB port. You can plug in your flash drive and enjoy your movies while eating dinner. Just make sure that the installation is secure and is done professionally to minimize any potential damage to your space.
Compact Washing Machine
There are innovative appliances on the market now that combine two functions into one. For example, you can have both a washer and dryer in one machine! This combo will keep your laundry pile at bay without your having to worry about a clothesline to dry your clothes. However, you won't need this is if your apartment has a designated washing area.
Vacuum
Cleaning an apartment isn't as easy as it seems. Although you're dealing with a smaller space, there are still bathrooms, kitchens, and floors to clean. For quick and powerful cleaning, a vacuum with strong suction and an array of tools will help you keep your place neat and tidy. 
Dishwasher
Unless you plan on eating take-out for a majority of your meals, you'll have to deal with washing dishes every day. There are portable dishwashers available in various appliance stores now, and you can purchase one if your budget permits. Aside from taking this tedious task away from you, a portable dishwasher doubles as storage when not in use.
Living in an apartment doesn't have to be restrictive. There is beauty in simplicity and minimalism. You can live your life to the fullest, even when you only have a small apartment — it's what's inside that counts, after all.