And this mess is so big 
And so deep and so tall, 
We cannot pick it up. 
There is no way at all!  – Dr. Seuss – The Cat in the Hat
I am a TERRIBLE housekeeper
I remember my mother telling me that, if you keep your house straightened, you won't have to clean as often. I'd rather live life and enjoy, rather than spending my days washing windows, polishing fixtures and scrubbing floors. It's a good thing that Mr. S doesn't mind not having a spotless house.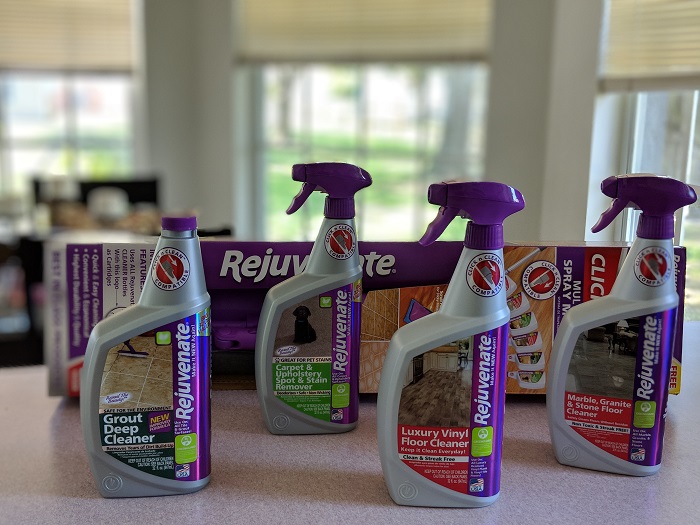 So, I learned how to cheat at cleaning
I use shower spray daily, wipe up the bathroom counter with a microfiber cloth after getting ready in the morning, and give the kitchen a quick wipedown after breakfast. All of this takes mere minutes. It was the floor that never looked great. I searched and searched for something that would make ALL of the floors look good, without the work. I needed a floor system.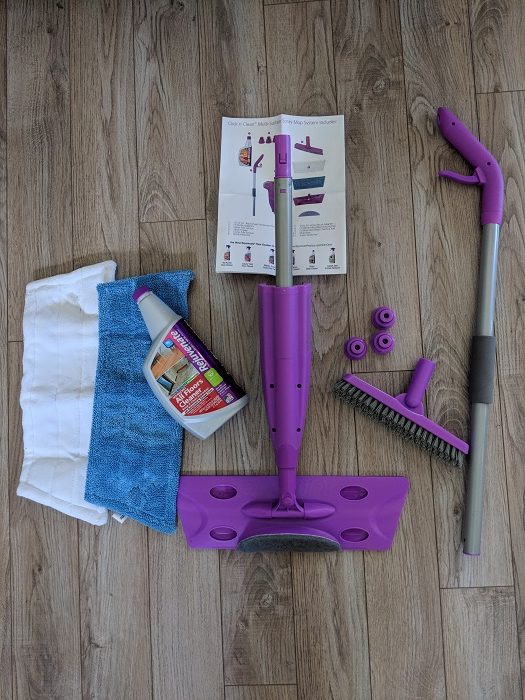 My floor system
I finally found something that lets me clean quickly and easily. Rejuvenate® Click n Clean™ Multi-Surface Spray Mop System offers the flexibility of popping a cleaning cartridge/bottle into the unit and dusting, mopping and even cleaning grout all in one easy to use mop system.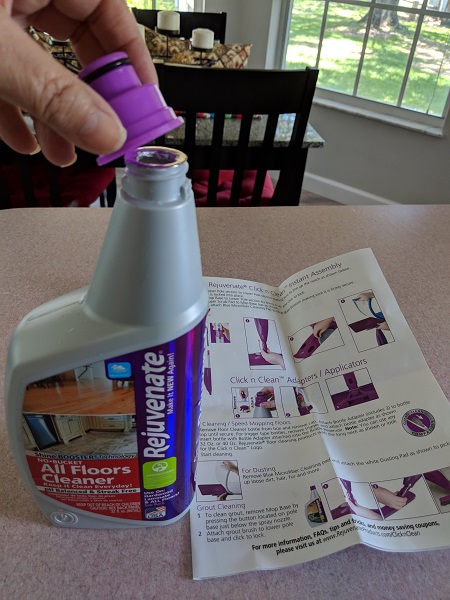 The adjustable spray mop with a flexible swivel head comes with a microfiber reusable cleaning pad, a reusable microfiber dusting pad, a 32oz No Bucket Floor Cleaner from Rejuvenate, three bottle adapters, a soft scrub pad and an extra bonus of a click-on grout brush, making cleaning EVERY floor surface in your house look like you spent the day cleaning.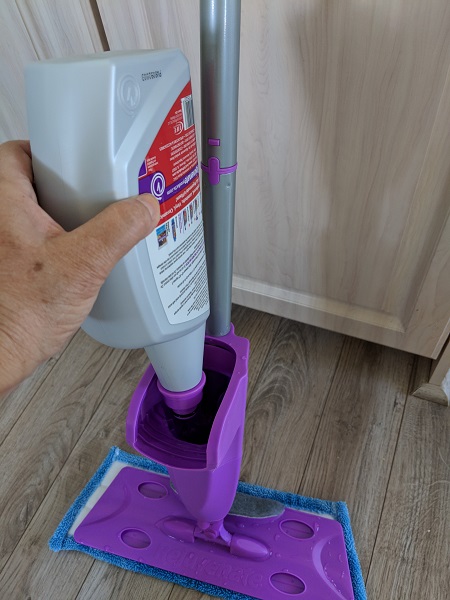 The swivel head makes it easy to reach under furniture (you guessed it…I don't have to waste time moving anything) and the spray covers a wide surface of the floor. The handle is ergonomic, making it very comfortable to use. The BEST PART is that I don't have to keep buying disposable cleaning pads, because the microfiber floor cleaner and duster pads can be tossed into the washing machine again and again.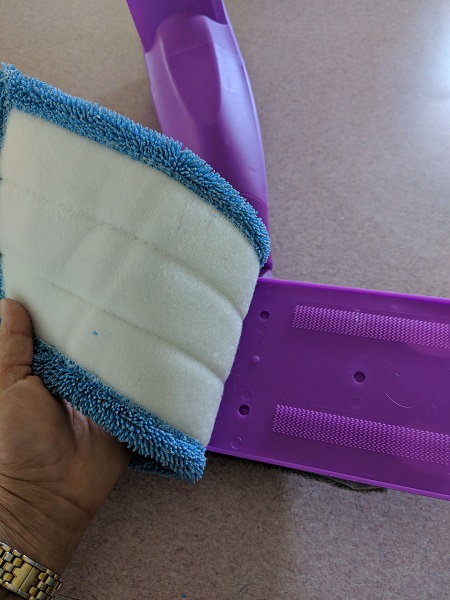 My laminate floors (which used to show every paw print and smudge) now it looks like I spent the day scrubbing.

Kit includes spray mop, microfiber cleaning pad, microfiber dusting pad, 32oz No Bucket Floor Cleaner, soft scrub pad & three bottle adapters
Priced at $34.97
Visit your local Home Depot or HomeDepot.com to purchase