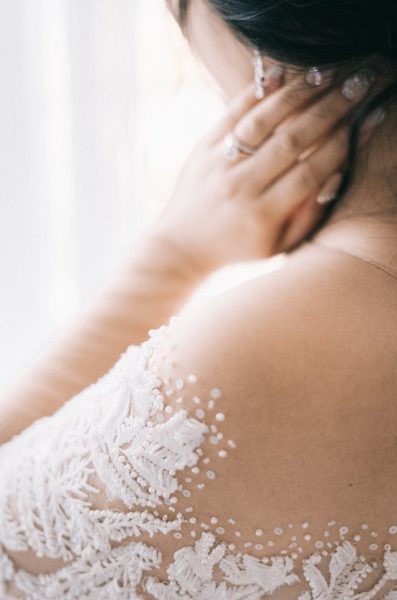 When individuals decide to publicly proclaim that they will be there for each other for better or for worse it can be easy to be swept away. To get swept away in the romance and the dream of what the future might look like knowing there will always be someone by their side encouraging and supporting them. Being swept away can be magical and something many people hope to experience but in order to be able to fully enjoy being swept away in such moments, it is important to take a step back beforehand to make sure we are investing in ourselves and our partners in a manner which will make our love sustainable and long-lasting.
Investing in ourselves and others can look like many different actions but no matter how you choose to invest, this investment can help us create a lasting partnership that will be able to weather the storms of life. For example, when we think about falling in love we often think about everything from an oval moissanite engagement ring, to an elegant proposal that includes someone getting down on one knee and copious amounts of happy tears. While these are some of the ways we can show our partner how much they mean to us there is a wide range of other ways we should consider holistically investing in them that you might not be thinking about.
The first way we invest in others is through our time and effort. People want to feel heard, seen and understood. Those we love want to feel like they are respected and belong. While wedding planning you might create a vision board for your dream wedding but consider creating a vision board for your new married life. This is an interesting way to talk in advance about what you value in a partner, how you see the world, what communication styles work well for you and which don't, and even what love languages you prefer to give and receive. The need for this type of conversation is one of the reasons that many faith traditions ask you to attend a certain number of counseling sessions in advance. If you take the time to understand what your partner wants from the wedding day and from your happily married life afterward you can create systems for expressing your love so each partner always feels their best. 
In order to invest in our partner, it is important that we invest in ourselves first. Especially while planning a wedding our stress levels can rise and we can allow our anxiety to come out in harmful ways. This is why there are multiple stories of very sweet spouses who turn into angry, and sometimes mean individuals when it comes to planning their wedding. To prevent our stress and anxiety from taking the joy out of being with our partner for the rest of our lives make sure you take time for self-care and self-reflection so you can maintain your calm. It is important to be able to tune into ourselves because often whatever seems to be a big issue that might ruin the whole day is simply a case of something being miscommunicated or something that no one else will notice in the end. Unless you make sure to incorporate self-care and self-reflection into your day to day you are not investing yourself in a positive wedding experience.
Often in the end what matters the most to us and our partners are the small gestures that show how much we love them. This can be things such as fancy engagement rings or can look like simply giving your partner the room they need to vent and maybe giving them a nice massage. What investing in your partner and investing in yourself looks like will depend on you and your partner. There is no right or wrong way to invest in others. So in order to have the perfect wedding, and have the perfect post-wedding life it is important to know what each of you needs in order to feel loved and as you belong. Love is a wonderful thing and investment can make sure you are able to maintain that love for years to come.