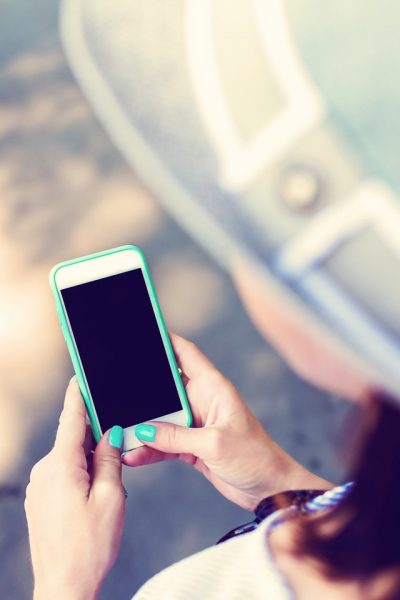 We've all been staring at screens for over a year. We've been stuck inside. We haven't been able to travel. If you're like many of us, you want to disconnect from it all and find wonder out in the world. You might think that traveling abroad without your phone data is impossible. This isn't true. Whether you don't want to pay for the international data or simply want to do without it, you will be able to truly unplug and be more thoughtful about your adventure. Here are some tips for traveling without phone data.
Utilize Wi-Fi
Of course, using Wi-Fi is the most obvious thing to do when you're traveling without phone data. You can look things up at your hotel or hostel or map directions before you leave the establishment. This will come in handy when you need to know how to get somewhere but don't have data. You will also be able to look up transport information and other details about your journey. It's a great way to get what you need to know without paying for the data it takes to use your phone whenever you need it.
Download Offline Apps
There are plenty of apps that you can use when your phone is offline. Everything from translators to currency exchange apps to a notes app can be used when you don't have data. You can even use Google Drive without the internet. Taking the time to find which apps are available offline will help you significantly in your travels. Just because you want to disconnect doesn't mean that you can't use helpful applications that will facilitate your trip.
Talk to Locals
Even when you are in a foreign country, it is absolutely imperative to talk to locals when you don't have data. Not only will asking questions provide answers that you need for smooth travel, but engaging locals will also greatly enrichen your trip. You could even find people to do things with and new friends you will take with you into new adventures. You will be surprised about how much talking to people will improve your travel. It's perhaps the number one reason to not pay for your data, it forces you to talk to people.
Learn How To Use Maps
The ability to read maps is almost extinct, but there is no reason for this. You should buy maps of where you are going, learn how to read them, and prepare ahead of time. Map reading is a skill that will allow you to do more things without your phone and the internet. You will be self-reliant and capable of traveling without data. If you still need help or to use Wi-Fi, that's okay, but the more you utilize maps the more you will be able to travel with more basic tools. You won't be disappointed by your new skills.
Write Things Down
This may seem basic, but if you carry a small notebook with you wherever you go you will have the ability to write things down on the fly. You might think that you will remember what the person is telling you, what the street is called, or an address for a specific place, but you might not. Since we all use our phones constantly, you may not be used to writing things down. When you're traveling, it can be a life-saver.
We are all attached to our devices. We've been in our homes. There has been a lack of excitement. The antidote to this is to take a trip and leave your phone's data off. While this might be frightening for you, facing your fears and taking the plunge will change your life. You will be forced to talk to people, prepare ahead of time, learn new skills, and get clever with your use of technology.
It is, however, completely possible. You just might find out how self-reliant you are and how pleasurable it is to live completely in the moment on the road. You will have fewer distractions and the destination will get inside you in a new, more profound way. If you're thinking about going abroad, open yourself up to a whole new world of possibilities by leaving your phone data off. 
Ryan Beitler is a writer, journalist, and travel blogger who has written for many publications.