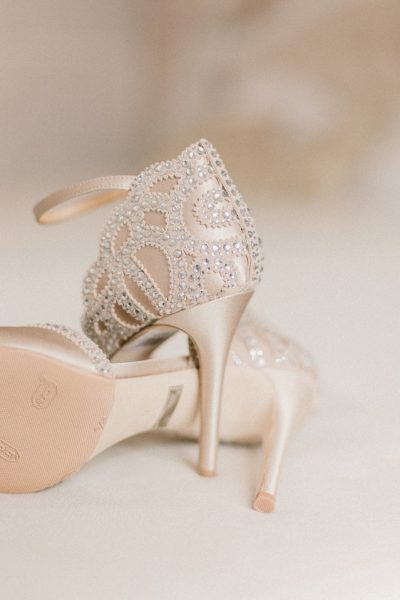 Congrats on the recent engagement!
Once all the butterflies settle, it is time to get serious about wedding planning. Soon, you will find questions starting to roll in—what will your wedding theme be? Is there a specific color palette you have in mind? Formal or casual? The whole wedding planning scenario is quite overwhelming for every to-be-wed, but a vision board can help.
It may be difficult to narrow down what you want, and it can be hard to articulate your ideas to vendors—dress shops, florists, etc. Creating a vision board is a great way to gather your thoughts and create a game plan. It will also help you stay motivated with visual representations of goals you want to achieve in your life.
Where to Start
Digital or print vision boards are the easiest to make. Simply head over to Pinterest and create an organized board with different sections for things like cake, dress, décor, flowers, etc. If you want your big day to be a surprise for your guests, keep your Pinterest wedding board private. Or, consider making it a group board so your mom and maid of honor can contribute their ideas.
Just like Pinterest, you can also use digital software like Adobe Illustrator or InDesign, or Canva, to design your vision board. That way, you can easily drag and directly add from different sites online and even pictures on your laptop/PC.
Additionally, you can go the old fashion route and make a poster board or bulletin board. It takes some time printing out things, tearing apart magazines, and then pasting it all together like a scrapbook, but it is worth all the effort. You can even add little notes and things as needed or subtract items if you are likely to change your vision frequently.
While digital versions are great as you can share them with your vendors via invitations or email, print version boards are fun to create, and it is something you can always see.
Where to Find Inspo
Whether you are a DIY bride-to-be or working with a professional wedding planner, it is essential to have visuals of what you like—from fabric swatches to fonts. Having one clear road map in hand will help all the decisions you have to make fall into place smoothly.
Pinterest, Instagram, Google searches, and wedding magazines and blogs like The Knot or Junebug Weddings are great to find inspiration.
Since you will be working with several different vendors like caterers, florists, etc., you will be frequently asked for examples of what you like. And this is where the phrase "a picture is worth a thousand words" rings true. A vision board will help you easily explain your idea of rustic elegance.
What to Include
You can create multiple inspiration boards for different things, like one for stationery items including ceremony programs, invitations, place cards, etc., and another one for bridal fashion like gowns, veils, accessories, etc. You could even bundle everything together. Once you start creating your vision board, you will get to know quickly what works for you.
The one vital factor you should consider is dresses for both the bride and bridesmaids. You can take screenshots of bridal looks and wedding dresses you see on a designer's website or Pinterest and add them to your board.
To begin, start by collecting pictures that speak to you. Then, edit and edit until you narrow down your collection. This will help you refine your vision and make decisions quicker. A few elements to include on your wedding vision board are:
Color palette and patterns
Venue decor and centerpieces
Attire for the men and women
Flower arrangement
Fabrics—table linens and drapery
Cake and desserts
Signature cocktails and catering
Stationery
Complete your Vision Board
To ensure your wedding vision board is well-curated, muster up your strength and take things off of it—eliminate a few of your ideas.
When there is too much on your wedding inspiration board, you may find wedding planning to be quite overwhelming. It will also be devastating for vendors you work with. To make things easier and hone your design or theme, you only require a few (one or two) really special and personalized details. When there are too many details, they will likely be at risk of getting lost. So, choose a few, and they will surely be noticed and appreciated.
Once your edit is complete, take a step back, and relax. It is time to make your vision board come true.