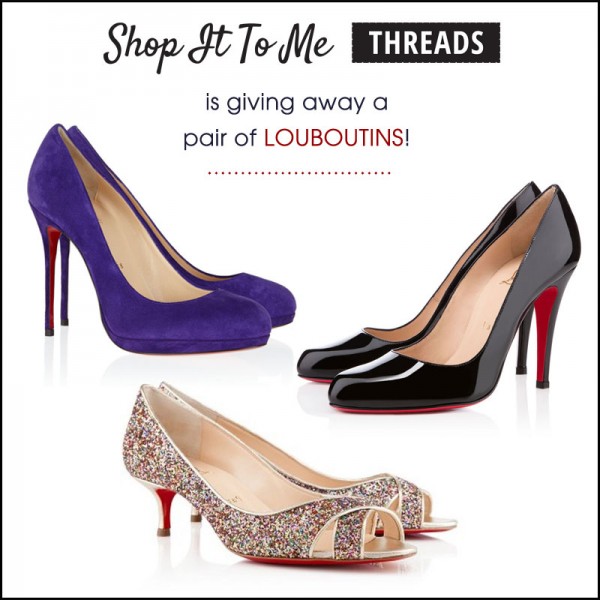 OK, I've stopped hyperventilating long enough to tell you about the FAB giveaway that Shop It To Me Threads is running.
What's Shop It To Me Threads?
Shop It To Me Threads is a FABULOUS website (because only a FAB site would be handing out Louboutins) where you can shop til you drop for your favorite brands, styles, trends, etc. You can even get in on the action the day your faves go on sale.
Plus, everything's in your size.
What's a girl got to do to get some red soles?
Get started by going to:  shopittome.com/threads and follow the details below!