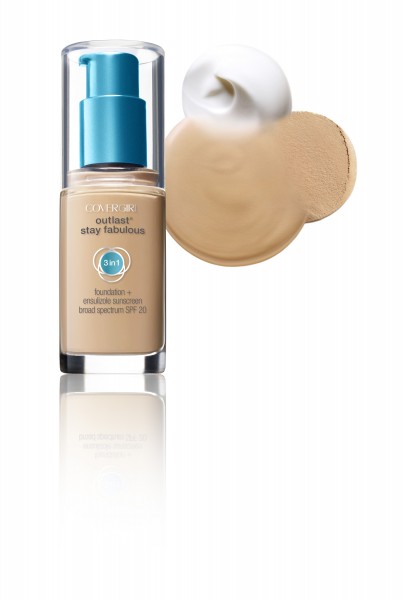 Frankly, it's hard to look good when you don't feel well. That being said I put the new Covergirl® Outlast Stay Fabulous 3-in-1
Foundation to the ultimate test. Any attempt to look halfway human when I have a bad cold just doesn't happen easily. See for yourself…
With 14 different shades to choose from (I know mine should be a bit darker than I ordered, so I'm heading to the store to buy the CORRECT color), there is certain to be one for your skin tone. Now that you've SEEN what it does, here are the details about HOW it works
1: Primer
Advanced flexi-hold polymer technology sets the foundation in place, immobilizing other foundation ingredients, yet allowing film to move with the face and remain flexible for a lightweight feel.
2: Foundation
Microscopic topography modifiers gently disrupt the surface of foundation film to diffuse light and create a soft, matte finish.
3: Concealer
Micro-correctors conceal imperfections as they work to instantly provide coverage and a matte finish through absorbing and removing excess oil and sebum from the skin. The correctors provide opacity, so more product can be spot applied for added concealment of imperfections.
If THAT isn't proof enough that this product actually does what it says, here's an end of the day photo that I took after doing the video earlier.
Compare Outlast Stay Fabulous 3-in-1 Foundation shades at Covergirl.com to find the right one for you and read the customer reviews while you're there.
This post is sponsored by P&G as part of the P&G Blogger Brigade. All opinions are strictly my own.