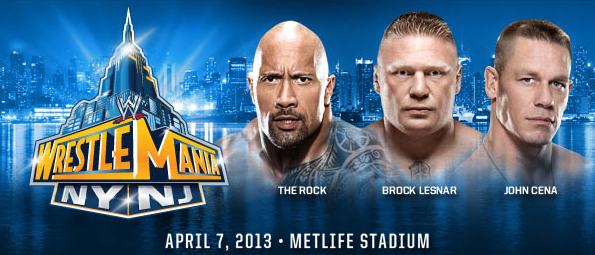 Well…sort of.
You see, tomorrow morning I'm heading to Las Vegas for four AMAZING days with the people from MLife, but while I'm there I'll be popping online to participate in the #WWEMoms twitter chat and I'd love for you to join me.
We'll be talking all about Wrestlemania 29 that's coming this Sunday to MetLife Stadium. Of course there's lots of WWE going DOWN.
Thursday, April 4-7
Wrestlemania Axxess
Izod Center in East Rutherford, NJ
Friday, April 5 at 3:30 – 6pm
Be A STAR Rally
Izod Center in East Rutherford, NJ
Friday, April 5 at 8/7PM CT
Social Media takes over Friday Smackdown on the SyFy Channel
Saturday, April 6 at 1 – 3pm
Make A Wish Pizza Party
Liberty Science Museum in Jersey City, NJ
Saturday, April 6th at 8PM
WWE Hall of Fame at Madison Square Garden in NYC
Sunday, April 7th at 6:30pm (doors open at 4:30pm)
>>>>>WrestleMania 29 at MetLife Stadium or PPV<<<<<<
To get the excitement going I'll be joining the #WWEMoms as a guest. There will be fun chatter and some GREAT PRIZES.  So, I hope that you'll join me (@zipporahs) along with
Who: @WWEmoms, @JanetGoingCrazy @MommyJenna, @RachelFerrucci, @wrestlingaddict,@SoberJulie, and @lisasamples
What: Twitter Party with #WWEmoms hashtag
Where: Twitter – follow along on tweet grid!
Why: To pump everyone up for Wrestlemania!
Prizes: Xbox 360, iHome Speakers + an iPod Touch, and two Michael Kors Wallets
RSVP: http://theonlinemom.com/secondary.asp?id=865
For more information about Wrestlemania 29 go to WWE.com.
I am a paid participant of this twitter party. Come join in the fun with me.