I am a #VZWBuzz Ambassador, as such I have or will receive product &/or compensation, however all opinions are strictly my own.

I'm all about making life easier.
If I can simplify the travel process, or any piece of it…that's a HUGE stress reliever. I also love packing light, because frankly I hate those airline fees AND I've got a very weak back. Hmmm…..let's just get that old joke out of the way on that statement…
When did you get it? About a week/weak back.
I've written extensively about the BEST and WORST ways to pack. Packing for a weekend or a month long trek are very different beasts. Even so, like most everyone, I tend to over pack a bit "just in case." The funny thing is, I've been traveling for most of my life (beginning in childhood with my family), and not ONCE did I need my "just in case" extras. It's just a hard habit to break.
To get over that, I decided to look to my phone. It's probably the most compact travel need that I own, and thanks to Verizon Wireless, it keeps me connected no matter where I am. Here are my favorite packing apps!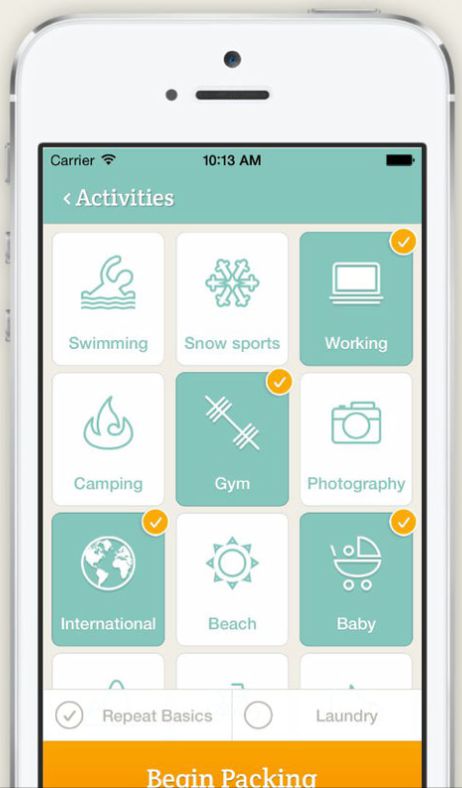 Travel packing is not a cookie-cutter act. While one trip may require stiletto's and designer duds, another (like my glamping trip next week) calls for mud boots and a raincoat. The great thing about PackPoint is that it's prepared for whatever you've planned. Just check what you'll be doing and you'll find a list waiting based on activities, destination and time of year (weather).
While this app is extremely comprehensive (as you see it will even tell you how many flash cards you need for a FAMILY vacation), you do have to go through each option. This app takes longer than PackingPro and is just not as "pretty." Still if you don't want to leave your undies home because you were focused on packing a gown for the wedding…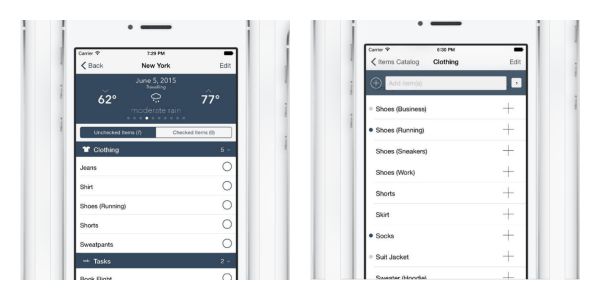 Use it once and TripList remembers your basics, making it easy to pack your necessities that you bring on EVERY trip. Because TripList is for iOS it syncs with the cloud, so you can pull your list up on your computer or your iPad. It allows multiple users, so your entire family can create their lists…now you can wear those matching orange shirts he picked up last year!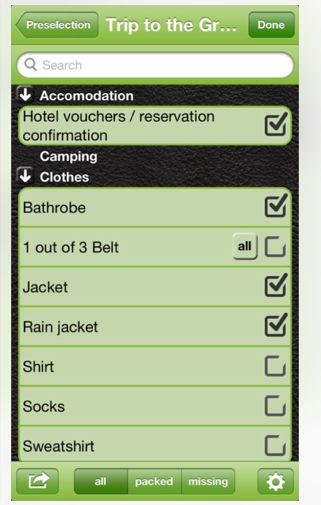 From road trips to galas, you'll remember to Pack the Bag will remind you not only what to pack, but what's MISSING from your bag. With a list of 650 items, it has more on the list than Nordstom has on its racks (well, not really). THIS free app is only available to Apple users.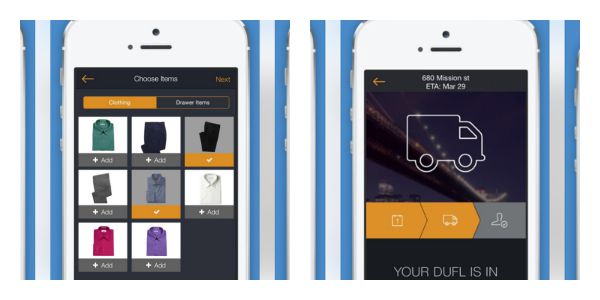 Not only is Dufl the newest of the bunch, but it's also my favorite and most unique. More than a packing reminder, this is the ultimate in luxury service, as it ships, cleans and stores your clothes in between trips. Perfect for the business traveler, or someone like me who always packs the same outfits. You virtually pack from your phone and Dufl does the actual packing & shipping to your hotel. After your trip, schedule a pick-up and they'll get and dry clean your duds, holding them all (packed neatly) for your next trip.
Have any to add to the list?
What packing apps have you found for your Verizon Wireless phone that will help you get organized for your next trip?