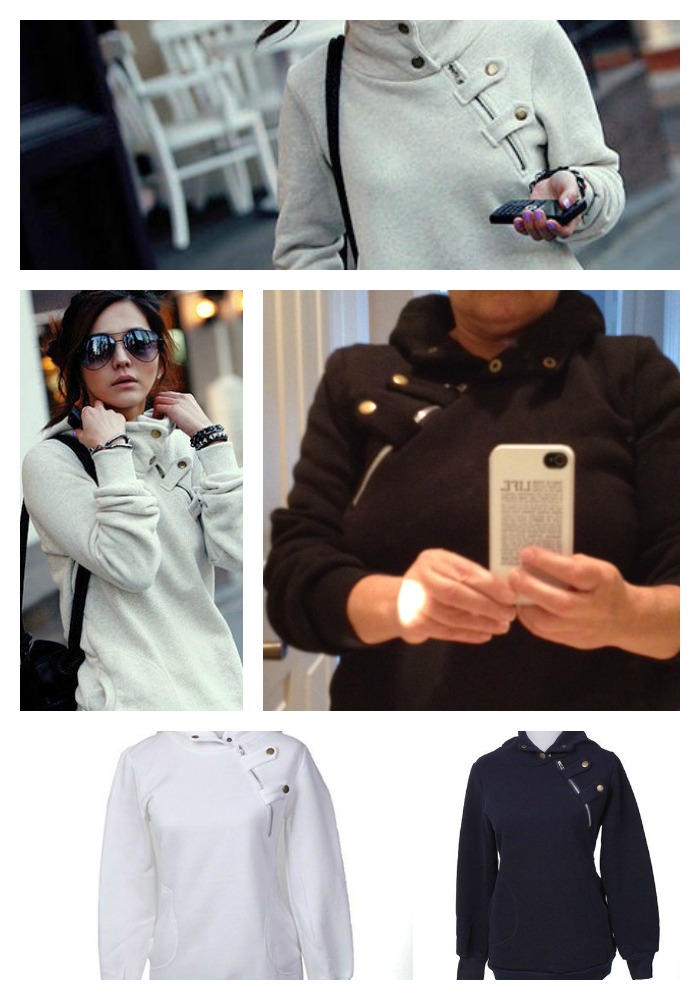 This post was compensated by andRuby as part of a Mom It Forward Blogger Network campaign. All opinions are strictly my own.
Today I find myself packing (or rather OVER packing) for my exciting trip to the Mediterranean that leaves tomorrow. Since I do a LOT of traveling, I had always considered myself an expert on WHAT TO PACK….that was until…
I CHECKED WEATHER.COM
I noticed that while it's still hot here in South Florida, that the temperatures for my travels are ranging from 60 – 85 degrees. HOW do I pack for THAT range and still have the appropriate clothes and shoes to wear.
LAYERING
As I looked through my closet I kept scratching my head. I have winter coats, and blazers, sleeveless and long sleeve dresses, jeans and t-shirts, but what do I have that I can LAYER in between? Just in the knick of time I received an email asking if I'd like to check out a company called andRuby. I'd never heard of them before, so I went to the site to look around….and LOOK, and LOOK, and LOOK.
What's in my cart?
You know me. I LOVE to shop, and I love those flash sales that arrive in my e-mail each day, because I can't resist a great deal. andRuby has deals that are always changing and the prices are in line with what's in my wallet! Just take a look at JUST what ended up in my cart.  This site is AWESOME and the cart feature means that I can keep track of "what's in my cart" as I fill it.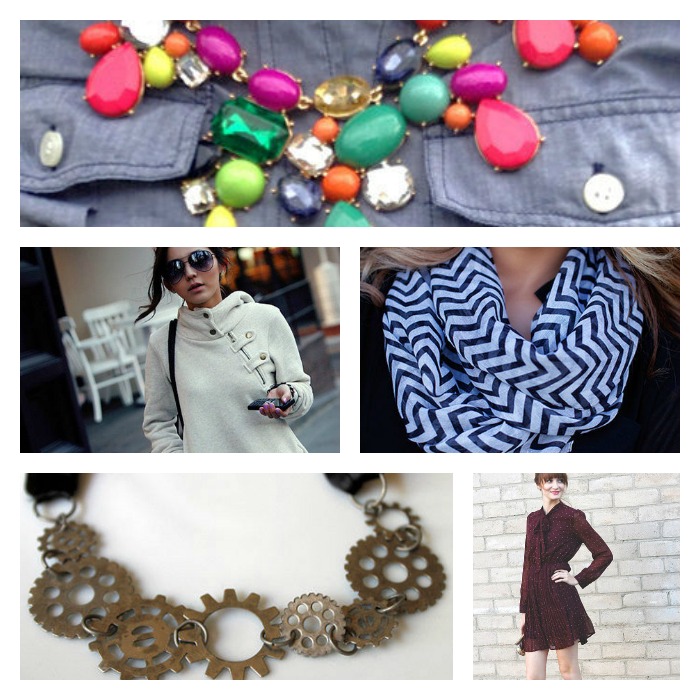 I LOVE accessories
I can take a simple dress and change it simply by adding an infinity scarf in that adorable chevron pattern, a colorful J Crew inspired necklace that will make the most BORING top POP, or a steampunk looking all geared up necklace that screams COOL. Of course I couldn't miss the Colette dress that reminded me of my favorite city in France for UNDER $17 (that's less than I'd pay for a t-shirt at my local discount department store). But as I said early in this post –  I NEED layers, so as  you can see in the TOP photo, I GRABBED one of those Gigi Sweatshirts that says I have STYLE!
The new cart feature means that you no longer have to buy things individually. You can add to your cart and for me it means (just like in a "regular" store) I can take a look and coordinate my purchases.
From andRuby
andRuby is a website where merchants offer the most exquisite and unique mis of product to match your sense of style and eclectic tastes.  The products are offered at a discounted rate for a limited time, similar Zulily.  From clothing to jewelry, home décor to beauty products – andRuby is always full of products that will keep you coming back timed time again.
For more information:
I'll be stopping back OFTEN to see what I can add to  my travel wardrobe for upcoming trips. You can to
For YOU!
WINNER – Candy Olivares!
A special promo code for all of my readers is living. Enjoy 10% off your next purchase on andRuby. This code is good though the November 30, 2013. Make sure to sign up for the daily andRubys so that you don't miss out on the time sensitive deals though the holidays!