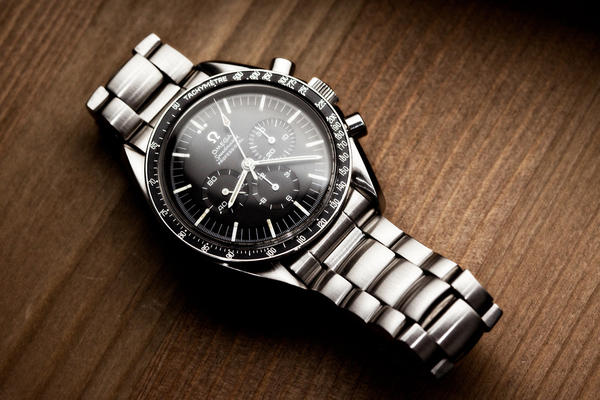 Mr. S is a watch-a-holic. He loves having different watches for various activities. For example, he HAD to have the Tag Heuer Formula 1 for playing golf. Who buys a watch JUST to play golf in?
Choosing a watch can be intimidating if you want a watch that will work well, as opposed to just one that looks pretty – though there's nothing wrong with wanting both! Here are a few tips to help make choosing a watch easier.
The Movement
The movement of a watch is the way in which the hands are moved. The most common are mechanical and quartz movements. Quartz movements are powered by a battery, and won't stop working when you take it off your wrist. Mechanical, on the other hand, has to be wound by the natural movement of your wrist, or manually by hand. A quartz movement is more reliable, and more accurate, whereas a mechanical (also known as automatic) is a complicated piece of engineering and can be tricky to maintain.
The Style
There are many different styles of ladies' watches that are out there, from casual to formal to sport. It's important that you know what kind of a watch you're looking for, otherwise you could spend hours just looking at them all and never really making a decision. You should ask yourself, what do I want this watch for? And when will I wear it?  A casual watch should fit your personality and lifestyle. It should be easy to read and durable. On the other hand, a dress watch can be flashy, with gemstones or decorative features. A sports watch really needs to be able to withstand your sport. And, if you want vintage vibe, try a classic pocket watch from Dalvey's.
The Material
The material of your watch will determine what it looks like, how heavy it is, and how durable it is, so thinking about what might be best for you will help you in your watch-buying. Gold dress watches are very popular, and are now available in white and rose shades too. Stainless steel has a very masculine aesthetic and is widely used in watchmaking as it is very durable. Ceramic doesn't scratch, though it can be quite heavy.
The Strap
There are lots of materials used for watch straps. A leather watch strap has a very smart appearance and can be replaced easily, whereas a rubber strap looks sporty and won't be damaged by a perfume. A bracelet watch looks very luxurious, and so is often seen used with dress watches, and can be embellished beautifully.
So hopefully now, armed with a little bit of knowledge, you can buy a watch confident that you're purchasing the right one. Take a look at The Branded Watch Shop for a great selection.
Photo credit: Malenkov in Exile / Foter.com / CC BY-NC