Subscribing to Cravebox and going through some of the products that I received last year from my subscription to Beauty Fix set a little fire under me. While I'll be showing you exactly how great the shoes from Shoe Dazzle are in January (my first pair haven't arrived yet), I figured that I'd do a little research and what is out there that will have your mailbox brimming with full-size products that you can get at a DEEP discount.
While I knew there were quite a few, I wasn't ready for what I found. Since I haven't subscribed to all of them, I can't give you the inside information on those that I've never tried, but if YOU are getting any of these, I'd love to know what you think. The good thing is that they are all cancellable, so if your first package doesn't live up to your expectations, simply stop your subscription.
I'll list them according to what each of the subscriptions offer, by price (low to high).
Skin Care, Body & Beauty
Cravebox – for the details on this service, see my video and post.  Average of 4-5 products per month, mix of food, skin care, beauty, & more. $10 per month – past brands have included Nic's Sticks, Mereadasso, Perugina chocolates,  Mereadasso skin care
Birchbox – 4-5 deluxe hand picked samples each month – $10 per month -past brands have included Kiehl's, stila, smashbox and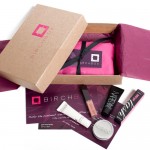 Carol's Daughter – Birchbox also offers a points program based on product reviews, good toward purchases on their site
My Glam – new service that offers 4 -5 products tucked into a cute little cosmetic bag each month – $10 per month – last months brands offered included Tarte, Urban Decay, Mai Couture, and NYX
Beauty Army – not yet launched, but they say that you can choose up to 6 product samples per month – $12 per month – brands listed on their site include Babor, Cover FX, and Joico
Julep – primarily nail polish and nail care products – $12.95 per month – looks to be their own private label brand
New Beauty Test Tube – extremely high end beauty and anti-aging products by the publishers of New Beauty magazine – $29.95 per quarter – products include Obagi, Dr. Brandt, Perricone and lots more
Beautyfix – I've subscribed to this in the past. Also offers high end anti-aging and beauty products – $49.99 per quarter – products have included Decleor, Jonathan, 3 Lab, Nick Chavez, etc.
For Him
BlackBox – Who says skin products are just for us girls? Blackbox offers quality menscare and styling products. – $12 per month – Brands offered include Art of Shaving (Mr. S' favorite), Baxter, Anthony, and lots more
Wearables
StyleMint – Brainchild of the Olsen twins, you'll get exclusive t-shirts designed by Mary Kate and Ashley. $29.99 per month – exclusive designs
JewelMint – Baubles galore, designer jewelry that's elegant, fun or casual – $29.99 per month – styles from actress Kate Bosworth and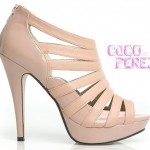 stylist Cher Coultuer
Just Fab – shoes, shoes and more shoes $39.95 (first purchase 1/2 off) – Kimora Lee Simmons owns this service that boasts some celebrity clients
Shoe Dazzle – I'll be reviewing this fab shoe service in January. Love the fact that they offer selections based on a series of style questions about YOU. $39.95 per month with the option of skipping if you choose – all sorts of styles from ballet flats to stiletto heels. This is owned by Kim Kardashian.
Shoe Privée – Just what it sounds like, a shoes to you service – $39.95 per month, with no obligation – also includes a rewards program
Sole Society – Shoes chosen just for you. – $49.95 with the option of skipping – very similar to Shoe Dazzle, including the styles (only it's more expensive)
Shoe  Mint –   Designer shoes created specifically for this service. – $79.98 per month – designers include Steve Madden, Rachel Bilson and Nicole Chavez
Green Products
Conscious Box– Pure brands from ethical companies, many are vegan &/or organic – $12 per month (plus shipping) – brands have included VerMints, Kind, and more
Eco-Emi – Chic eco-friendly products delivered to your home – $15 per month – products include Vega Shake & Go Smoothies, Pangea Organics, Planet Botanicals, etc.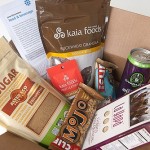 Blissmobox
–  Food, that's all organic and eco-friendly, green cleaning products and skin care – $19 per month – you'll see

Food
products from method, Jimmy Jane, IQ, Ben & Jerry's and more
Foodzie – Samples from small food companies that you might otherwise not encounter. $19.99 per month – no brands listed
Toys & Activities
Babbabox – Toys and activity sets aimed at the 3 – 6 year old. $29.99 per month – 3-4 items per box