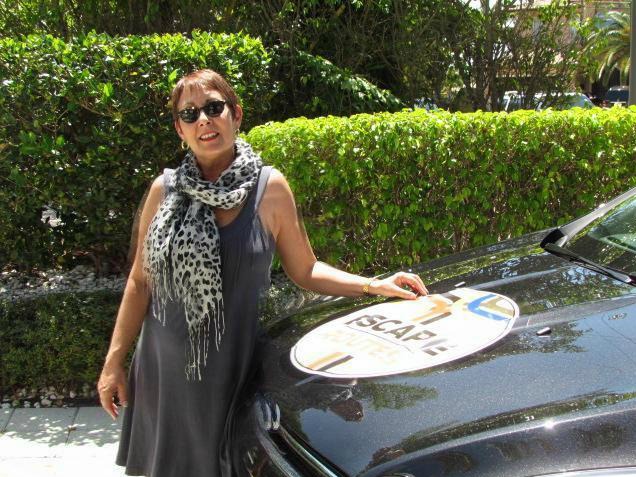 Excited as I was to be a part of the television show Escape Routes on NBC, I was nervous knowing that I had gained back EVERY POUND that I lost earlier this year and worried about what to wear. I knew that I'd be standing outdoors for a LONG period waiting, so comfort was key, I also knew that I'd me mic'd up, so I'd have another lump to add to the lumps and bumps that my out of control eating habits had created. What I wanted was
A dress that would be comfortable, not stick to me and would conceal my indiscretions.
Shoes that made me look taller than my 5'1″ – which usually means heels or wedges, that I'd be able to stand in for HOURS.
My signature – a scarf (I've been wearing scarves as my signature for over 40 years – since I was in my teens).
As I rummaged through my closet the panic quickly turned to calm as I realized that choosing items that I wear on a daily basis  would work best for me. No glitz and glam – just simple comfortable clothes that I'd toss on to run to the market, sit and blog in or make my big TV appearance in.
Fresh Produce is my brand for comfort. Especially when I'm relaxing at home, running errands or taking a walk on the beach. There's nothing like tossing on a simple cotton dress or one of their interchangeable T's and skirts (I live in dresses and skirts for the most part). The pintuck tank dress was a perfect choice. I spent the day not having to tug or adjust the dress at all and I was extremely comfortable. I'm lucky to have a Fresh Produce store on  Las Olas in Fort  Lauderdale, but I've also purchased directly from their catalog and I find the sizes are very generous!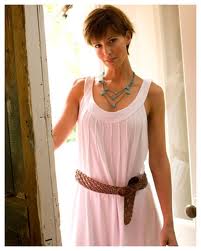 I adore Fraas scarves. Ask anyone who knows me and they'll tell you that my scarf is my signature piece. I wear them tied all sorts of ways, use them as wraps, belts and hair accessories as well. Each season I look forward to what's hot in accessories, and this summer Fraas has some amazing new palates including these awesome animal prints in their Powder Box collection.  I usually pick them up at local specialty stores, but you can always find them directly on the Fraas site.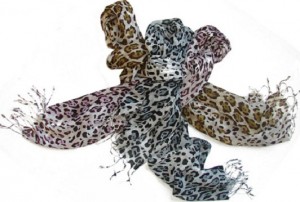 By the end of the day I was singing the praises of Miz Mooz . Had I worn stilettos or even ballet flats with no support my back would have been aching. Fortunately these Yael wedges looked great and I felt WONDERFUL. When you watch the show tonight (hopefully I'll have clips for you early in the week), you'll see just how versatile these shoes are. They go from jeans to dress-up and fit the bill no matter what. PLUS, the comfort of Miz Mooz keeps me coming back to this brand again and again. I buy mine at Nordstrom, but you can also pick them up at lots of online retailers.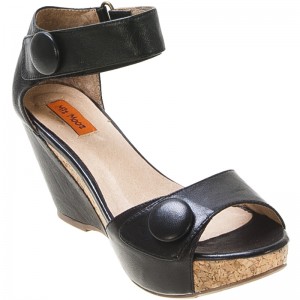 I'm so glad that I chose the outfit that I did. The challenge (as you'll see when you watch the show) was casual. The cast members and iJustine wear jeans –so I felt like I fit right in, was comfortable and looked pulled together. I can't wait until the show airs tonight (if you're home you can catch it on NBC tonight at 8pm EST, 7pm Central).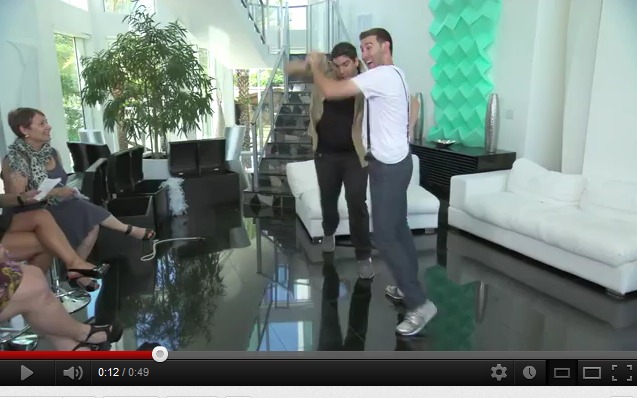 I received product that to review, I decided to wear the items on the show. All opinions are strictly my own.