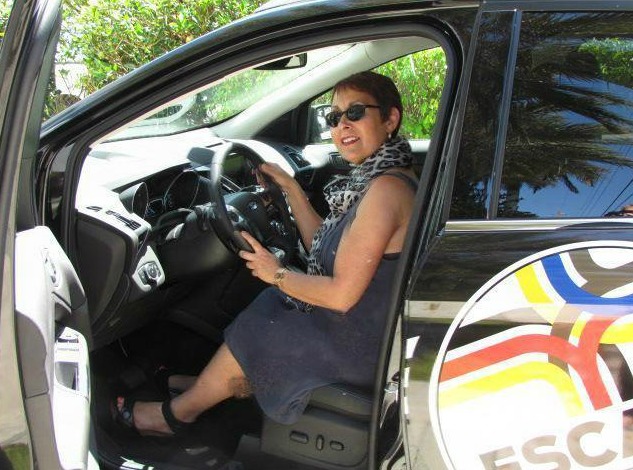 This week I had the opportunity to spend a few days with the cast and crew of Escape Routes as a regional correspondent and one of the interactive challenge judges on the show when they were here in Miami. While there, I quietly slipped away to check out the new 2013 Ford Escape that the teams are traveling in.  While they were taping I hopped into Team Black's Ford Escape (shhhh….don't tell my buds Drew and Derick) and realized this was the PERFECT car to invite YOU to ride in with me and ESCAPE the craziness of Miami and head to MY favorite part of South Florida – The Palm Beaches.
As you know, Champagne Living whispers (more like HOLLERS) the secrets of living rich without being rich….so, the 2013 Ford Escape fits the bill PERFECTLY! What are you waiting for? Get into the passenger seat and I'll open that spacious sunroof – let's head down to beautiful Palm Beach.
A trip to the "island" wouldn't be complete without visiting the landmark hotel that has become the symbol of luxury The Breakers.  When you walk through those doors you'll know why the Rockefellers and Vanderbilts found this the PERFECT vacation spot. Today you're more likely to see the Trumps and many a rock star sitting in the lobby or having a drink at one of the many bars. The best way to experience this playground of the rich and famous is by stopping in for something to eat. While Sunday brunch would set us back around $90 per person, by sleeping in and heading over to The Seafood Bar for lunch we're going to get a great burger and drink witha beautiful view of the ocean (under $20 each). Yes, we can certainly sit at the aquarium bar for the full ocean experience. Don't you love watching fish swim around under your dinnerware?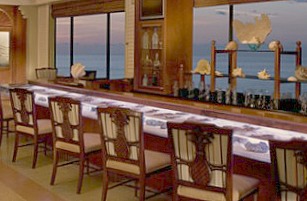 I'm full…are you? We'd better get going because we need to get dressed, before we make our next stop. We'll drive up Worth Ave. and stop to check out the tony shops like Gucci, Pucci and Van Cleef & Arpel first and stop by the Gucci Courtyard to sit by the fountain for a few minutes. DON'T GET COMFORTABLE because we've got to head back to the Ford Escape to go a few blocks away to the FABULOUS consignment shops on Sunset Ave. No self respecting socialite wears the same thing twice and sometimes she doesn't wear it at ALL…so, her fabulous designer outfits end up at these amazing shops where we can purchase everything from St. John to those bags with the famous initials at a FRACTION of the original price.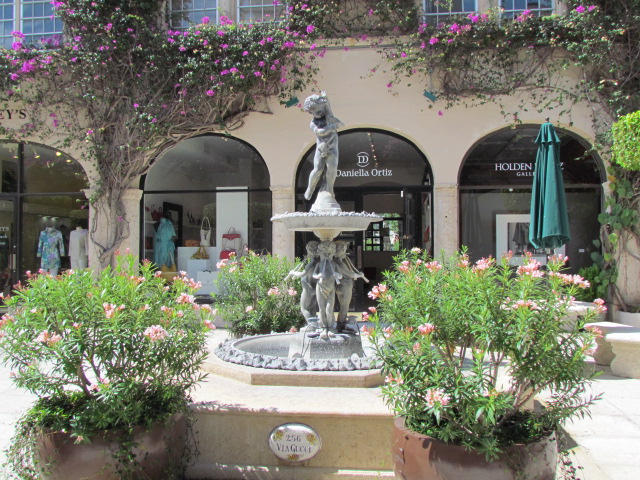 Are you dressed and ready? Good, hop back into that beautiful black Ford Escape because we're going to enjoy the sport of kings – POLO at the International Polo Club Palm Beach. At only $20 a ticket, it's less than most professional sports. I hope those are flats you're wearing because you'll want to go out onto the field for a little divot stomping at half-time.
Wasn't that FUN?  Wait, did I just hear you say that watching the match has made you hungry? I've got JUST the place to take you. Boca Raton is on the way back to Miami anyway, and we can listen to Sirius radio in the Escape on the way.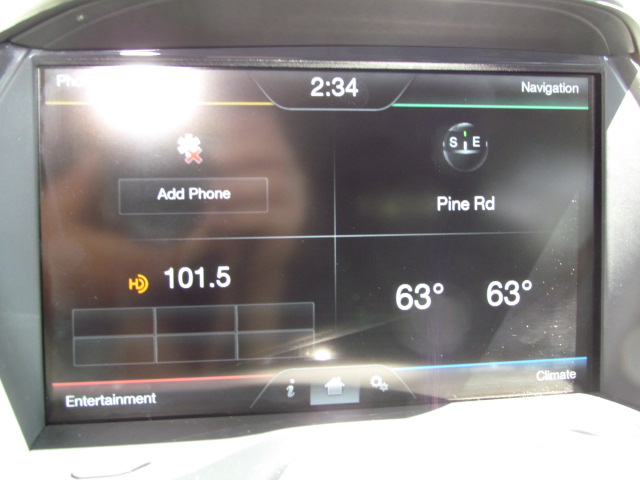 Everyone needs to have a place to SPLURGE and Josef's Table is the spot. With a Euro-Fusion menu created by Austrian Chef Josef Schibanetz you'll have a difficult time deciding what to order. The menu changes to reflect the best available ingredients. Me? I'm always up for the filet mignon, but as long as I have Josef's amazing Apfel Strudel made with sautéed apples & raisins layered between spiced phyllo dough with fresh whipped cream I'll leave happy.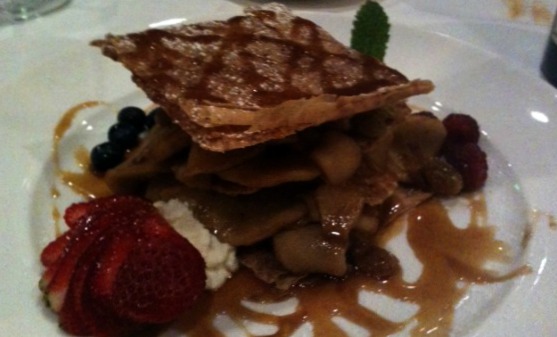 Thanks for coming along with me on my little escape today, you were a great sport. I'm just hoping we can sneak the car back into the driveway before any of the cast members realize we took it!
 I was compensated by Ford for being the Regional Correspondent for Escape Routes. No amount of money can put words in my mouth, so all opinions are my own.