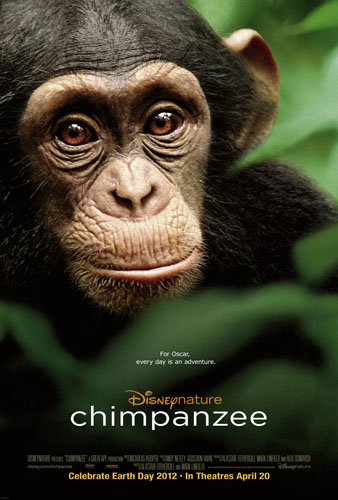 It's rare that a film hits the big screen that's enjoyable for the entire family, at least that's what I find in MY family. While I have no little ones at home, just finding something that a family can all agree on is tough, add visiting friends to the mix and it's almost impossible. Chimpanzee is the exception and although I had the good fortune to have seen this movie when I visited Pixar in San Francisco, I am going back to see it again on Sunday with the rest of the family… because they want to see it as well.
As with all of the previous DisneyNature flicks, Chimpanzee was released just in time for Earth Day and in celebration, the DisneyNature people have continued the tradition of making a donation from the first week of ticket sales (April 20 – 26) – this time to the Jane Goodall Foundation via the Disney Worldwide Conservation Fund .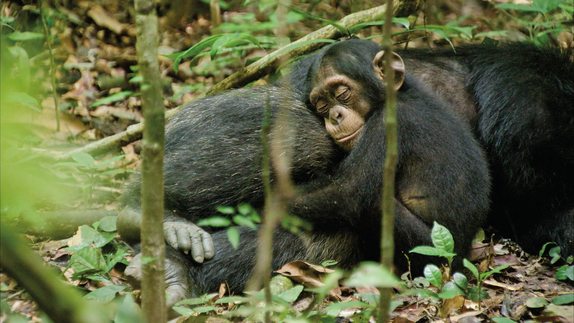 When the filmmakers went into the jungles in Africa, it was to document an extended Chimpanzee family – what they got was an amazing story of a young chimp whom they named "Oscar." We become drawn into this chimp's life and follow his progress throughout this beautiful cinematic production. Chimps, like humans have a loving bond that is undeniable. We watch Oscar as he is cared for by his mother, learns life skills, and plays with his friends.  When Oscar is orphaned, the entire story takes a dramatic turn and the young chimp, unable to care for himself is left to fend for himself.
In most situations this would have been the end for Oscar, as without a mother to care for him, he'd probably have died in the wild. When no other females in the group would care for him, he is adopted by the alpha chimp "Freddy"  (something that rarely happens).
I adored this story that shows the impact of families in the animal kingdom. However, the narration by Tim Allen seems to be geared to very young children, and I found myself trying to ignore him, especially at particularly touching or "real" moments. The violence of the jungle is minimalised and played in the distance or in blurry flashes, making it easier for young ones and those who may be squeamish.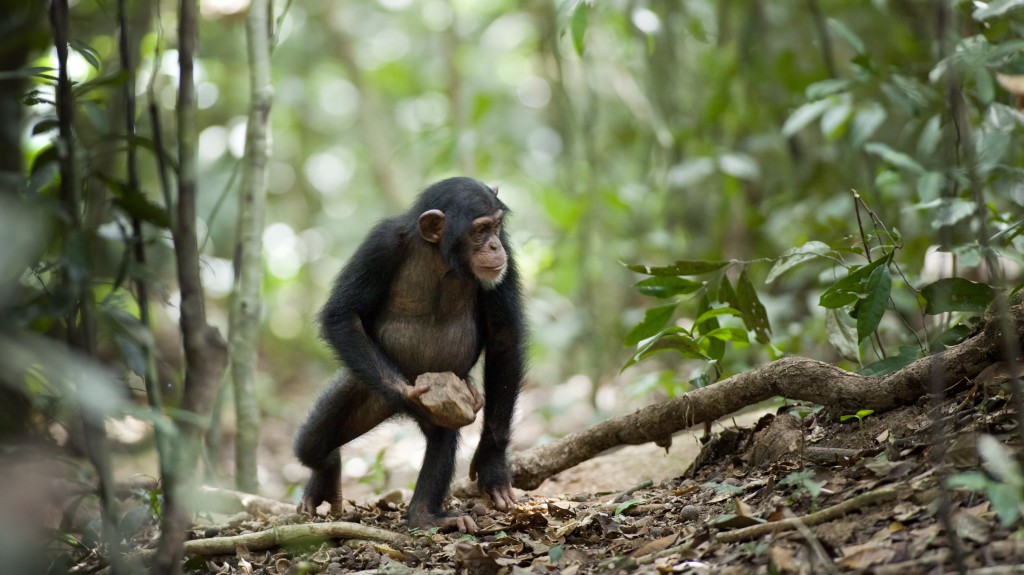 Be sure to bring tissues!!!
For more information on Chimpanzee check out the Facebook page.
I saw this movie as part of my sponsored trip to Pixar in  San Francisco. All opinions are strictly my own.