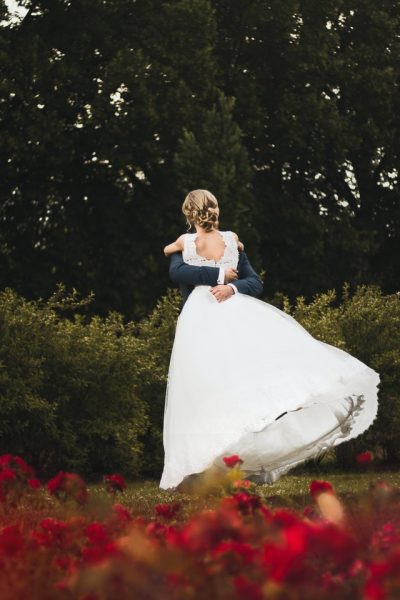 Nowadays, organizing a wedding can be a daunting task. The process of getting everything perfect can take a lot of time and effort. Still, by focusing on a few fundamental pillars, you can throw a wonderful celebration.
The 5 Pillars of Planning Your Perfect Day
What makes a perfect wedding day? Everyone has different ideas. Still, it's possible to have everything go smoothly by considering a few essentials.
Consider hiring a planner.
With an overwhelming number of to juggle, it's always a good idea to have someone else take care of the details. A wedding planner will help you manage the budget, choose the venue, and hire the caterer … and everything else!
Consider personalizing your invitations.
Personalizing your invitation will set the tone for the day. Your guests will feel special. They will know this will be a wonderful wedding. They will likely prioritize your wedding invitation on their social schedule over the more generic ones they received in the mail. 
Consider the ideal group size.
While large group venues are often popular, they're not always the best choice. Organizing large events can be difficult to coordinate and expensive to run. It might be better to pick a smaller venue, such as a wedding hall or restaurant, for a more intimate ceremony. Working with a small group will make it easier to manage all the details.
4 Consider the wedding style.
When it comes to the type of wedding, there are a variety of factors that play into the decision:
What type of food and drinks will you be serving?

How many guests do you expect?

How many hours will your ceremony last?

Where will you hold the ceremony?
Consider the venue.
Your wedding venue can be a deciding factor. The venue will be a huge part of your day, so it's important to choose the right one. There are many venues out there, but some may be better than others depending on what you're seeking. For instance, do you want an outdoor or indoor wedding ceremony? Besides considering space and costs, also, think about more intangible things like ambiance.
When choosing a venue, consider these three primary factors:
Budget:

Some venues may offer cheaper options. Others may offer more expensive options. Set your budget and then go from there.

Size:

You may want to look for smaller venues if you have a smaller number of guests or want an intimate wedding.

Location:

You should select a location near most of your guests (unless you plan to have them travel).
How to Take Great Photos for the Day Your Life Changes Forever
A person's engagement or wedding photo is a special moment in their lives. 
Consider these photography tips when taking family wedding photos on this special day.
For better lighting, use an external flash.

When placing your subjects in the shot, use the rule of thirds.

If many family members will attend the event, include them all in your photos.
How to Entertain Your Guests
Besides traditional ideas of listening to live music and dancing, what else can you do?
To make it a more memorable event, think up ways to make your party interactive. For instance, keep your guests entertained by playing some games or quizzes.
Combine people from different backgrounds. It's a great way to mix them up and get them to work together to solve a puzzle or answer questions.
Set the Tone for a Happy Life
The wedding day sets the tone for the rest of the marriage. The event is not only about what occurs during the ceremony, but also how guests feel.