Pocket knives have long been considered a necessity for outdoor enthusiasts and survivalists. They're often associated with activities like hunting, hiking, camping, and fishing. Because of this, some people may overlook them as a practical, everyday carry (EDC) tool. However, the pocket knife is something that just about everyone could benefit from owning. Even if you never plan to set foot in the woods or have ambitions to whittle the bark off a stick, here are five great reasons to own a pocket knife outside of outdoor hobbies.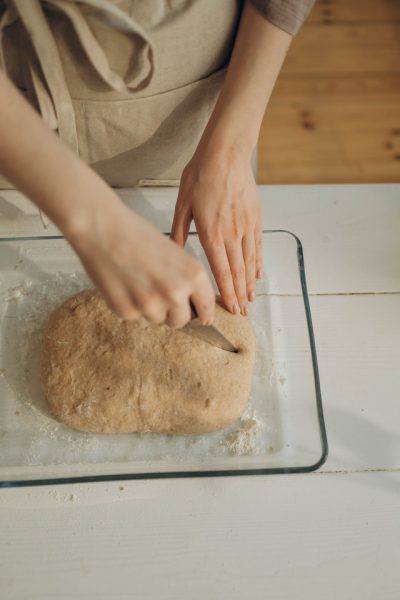 Reason #1—Everyday Cutting Tasks
Having a versatile cutting tool that you can easily fold up and carry around in your pocket just makes sense. Whether you receive a letter or package in the mail that needs to be opened, want to remove a loose string from your clothing, or need to cut through the tough plastic clamshell that stands between you and a new purchase, a pocket knife comes in handy for so many everyday tasks. Other ideas for use include: pulling staples from paperwork, cutting up fruit or food, adding a new hole to your belt, breaking down cardboard, or opening a can or bottle.
Reason #2—Personal Protection
Even in the safest neighborhood, having an added layer of security couldn't hurt. Whether you use the pocket knife or not, at least you know you have it available in case of an emergency. Carry it on your person, in your vehicle, or wherever you tend to be most often. They're useful for cutting off a seatbelt during a car accident or car fire, using it for self-defense if attacked or mugged, or for freeing yourself or a loved one from various forms of entanglement. That includes your four-legged friends in the event of a leash tangling.
Use the lanyard hole (if applicable) to hook the knife to your bookbag, purse, or belt buckle. Or, keep it in your pocket, along with your wallet and other items you never leave home without. Pocket knives like these are even ambidextrous, so you can easily adjust to your dominant hand (and share it with others, if need be). Pocket knives with ceramic blades don't even require a blade change and tend to last longer than traditional metal knives. 
Reason #3—Home Improvement Projects
When sprucing up or fixing things around the house, a pocket knife can save you time and effort. Use it for maintenance tasks like removing old seals, caulking, or for clearing debris and dirt from gutters, cracks, and crevices. If replacing a light fixture or ceiling fan, the pocket knife can be utilized to trim and strip wiring. Sharpening a carpenter's pencil, cutting a drywall patch to the right size, trimming a replacement roof shingle, or scoring the paint between the wall and tape line for clean removal are just a few more ideas of how the pocket knife can be helpful for your next do-it-yourself project.
Reason #4—Yard Work
Keeping your lawn and landscape looking nice will be a bit easier if you have a pocket knife at your disposal. It is a great tool to assist you when opening plastic bags full of things like potting soil, mulch, sand, rock, grass seed, or fertilizer. It can also be used to trim landscape fabric or weed barrier material. A pocket knife is also beneficial for cutting lengths of trimmer string or garden twine from a large spool, quick pruning jobs on small plants, marking lines or measurements in the soil, creating drainage holes in plastic pots, and removing dirt from under your fingernails.
Reason #5—Medical Situations
While a doctor or hospital is usually the best choice for administering treatment, a pocket knife could be used in a pinch for certain medical situations. If an injury has occurred, a pocket knife can assist in cutting off the clothing around a wound that needs to be accessed for treatment. In emergency situations where a tourniquet is required to stop bleeding, having a pocket knife to cut strips of cloth or bandages makes the job quicker and easier than doing it by hand. Other less extreme medical uses for a pocket knife include: splitting pills, removing a splinter from the skin, and lancing a cyst.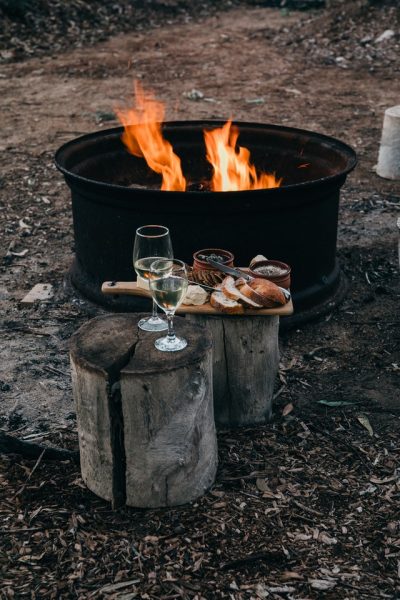 Making Your Purchase
If you are ready to take the plunge and purchase an EDC pocket knife, be sure to choose a design that feels comfortable in your hand and that is easy to use. While many pocket knives are folding, they are not necessarily all small or lightweight. Take some time to consider how you will most often transport your pocket knife, and then select a model with the best size and weight for this type of carry. Some pocket knives even include special loops or clips for attaching them to lanyards, keychains, or neck chains.
Last but not least, try to buy a pocket knife made from quality materials that will be dependable, durable, and strong. Once you start carrying and using a pocket knife daily, you certainly won't want to be without it. As with any tool, quality may cost a bit more but will pay off as a long-term investment.