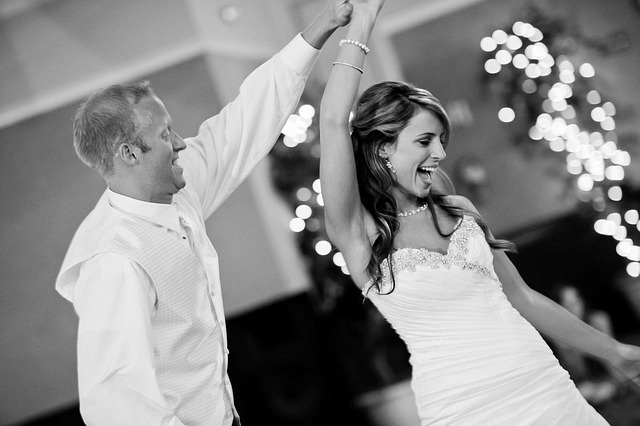 One of you asked the other said yes! The ring is on the finger. And so the journey begins. Now it's time to plan your big day. Maybe you've dreamt of your wedding day all your life. You might have an obvious idea of what you want. Though don't forget, you're sharing the biggest day of your life with someone else. There will be compromise. There will probably be stress. But what will follow will be a day that you'll remember for your whole life. 
It goes without saying that you will aim to make the day memorable for both of you. But what about your guests? How do you make your wedding stand out as the social event of the year?
How many weddings have you been to where you arrive at the service early in the day, and then have to wait for an uncomfortably long time for the reception to start? Then, you have to endure a long, formal meal, sat at a table with a group of people you don't know. It happens so often, and in honesty, it can be quite dull. 
Stuffy formal wedding receptions can be a bit of a drag for your guests. Things might fly for you, because you've got lots to do, and everyone wants to see you. But keeping your guests occupied and happy should be a big part of your planning. 
There are lots of great interactive wedding party ideas. Think about photo booth hire; it's a great way of getting lots of amusing pictures of your guests to add to your memories. Plus, with lots of photo props, it can be a lot of fun.
If you want to occupy your guests, play some games. Why not have a quiz? It's an excellent way of mixing up different groups of people that have never met, by getting them into teams together. 
Having a range of different things going on around the venue will encourage people to move around and explore. They'll naturally mingle more, making the day much more memorable for everyone. Having games on tables can make everything more exciting. You'll create an atmosphere effortlessly.
If you want lots of memories to take away, set up little stations around your venue with postboxes. Have pens and paper and a different set of instructions at each one. Get your guests to post things like what their fondest memories are of you as a couple, what they've most enjoyed about the day. And what advice they give you for your marriage and future together. You'll get some lovely responses, and it can be great to look back on a few years down the road.
Later in the day, once your guests have been fed, having entertainment is a must. If your budget stretches far enough, hiring a band can make the night. Make sure and check them out beforehand, to see what their style is like. Pick a group that will have a broad enough appeal, and that will interact with the audience.