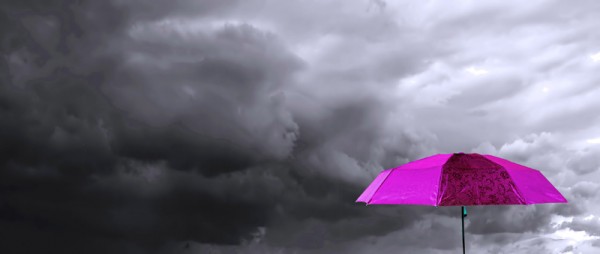 Whether you realize it or not, everyone lives in a flood zone. No matter where your home is, there's always a possibility it can be damaged by flooding. The only real difference is how high the risk is a particular area. Here's some information on the various types of flood zones and what you need to know to help protect your greatest investment.
High Risk Zones
If your home is in a high-risk zone, also referred to as a special flood hazard area (SFHA), it has a 1 in 4 chance of getting flooded at some point during a standard 30-year mortgage. There are two types of high-risk zones: V zones and A zones. Both describe some of the most hazardous places to build a home, as they're both located below their respective areas' base flood elevation or BFE. The BFE describes a specific elevation associated with that area's "100-year flood" pattern, which is what flood insurance rates are based on.
V zones are the most hazardous of the high-risk flooding areas. For the most part, they consist of beachfront properties that are closest to the water line. The "V" designation specifically refers to wave velocity. If your property is located in a V zone, the bottom of the lowest structural beam must be located at or above the BFE. Enclosed areas below the bottom floor must not be used as living space and the building must be elevated on some type of column foundation. Plumbing, electrical and HVAC equipment (heating, ventilation, and air conditioning) must also be located above the BFE.
A zones are also high-risk areas, typically describing properties located next to lakes, rivers, and other large bodies of water. If your property is located in an A zone, the lowest floor must be at or above the BFE. As with properties in V zones, areas below the bottom floor must not be used as living space and all electrical, plumbing, and HVAC equipment must be located above the BFE.
All properties located in high-risk zones must be covered by flood insurance.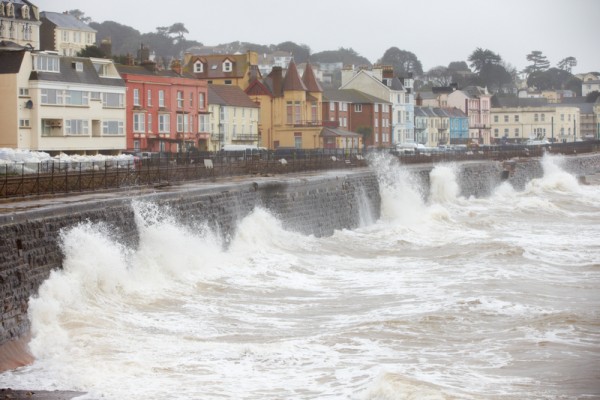 Moderate-to-Low Risk Zones
Properties located in moderate or low-risk zones are still at risk for flooding, although less than those in high-risk areas. These zones are typically designated as X, B, or C zones. Purchasing flood insurance is optional in these areas, but it's a good idea to look into it. Of all the flood insurance claims that are processed each year, 20 percent of them come from properties in moderate-to-low-risk zones.
Although it's unknown how many people in these zones actually have flood insurance, what is known is that only 18 percent of all homeowners have it. A common misconception is that homeowner's insurance will cover flood damage, but it only covers damage resulting from water that falls directly from the sky and into your home. True flooding occurs when water hits the ground first, as would occur if heavy rain caused a nearby river to overflow, which then destroyed your home. That type of situation would not be covered by homeowner's insurance.
Remember that government aid has to be repaid since it typically involves loans. Before you can even get one, the area has to be declared a disaster zone. Even then, only half of these situations ever result in a federal declaration of disaster assistance. If your property has been damaged because of a flood, contact the professionals at RestorationEze.com.
Undetermined Risk Zones
Undetermined risk zones are typically designated as D zones. This doesn't mean that flooding doesn't occur in these areas, but rather that they haven't yet been mapped and their risk level remains unknown. As with moderate-to-low-risk zones, it's still a good idea to purchase flood insurance.
How to Determine Your Flood Zone
There are various ways to determine what type of zone you're living in. First, you can visit the websites of the National Flood Insurance Program (NFIP) and the Federal Emergency Management Agency (FEMA). You can also visit your local city or town hall. Since building permits are issued by their employees, they have access to flood zone maps of the entire area. If you're in the process of buying a new home, ask your real estate agent to look into the matter. A home insurance agent can also help.
There is no way to be sure that your home will always be safe from a flood. Whether you live on a beach, near a large river, or downstream from a major dam, there's always some type of danger. The best thing a homeowner can do is arm themselves with the latest information, follow all the government's guidelines, and invest in a flood insurance policy.
Protecting Your Home Beyond Flood Insurance
Flood insurance can provide financial compensation following a flood, which could help to pay for water damage restoration or replacement of damaged property. However, it is not the only way to defend your home from floods. For those living in moderate to high-risk zones, it can often be worth investing in floodproofing renovations to stop flood damage from occurring in the first place. This could involve sealing your home or finding ways to divert water in a flood. 
Such measures will reduce damage and reduce your insurance premiums making them worthwhile. There are professional services that can carry out flood surveys and recommend worthwhile defenses. 
Matt Buchanan is the outreach director for RestorationEze.com, where he helps home and business owners recover after water or fire damage emergencies. When not blogging about the restoration industry, Matt enjoys spending time in the Rocky Mountains with his wife, daughter and two dogs.