This post brought to you by Kohler. The content and opinions expressed below are that of Champagne Living.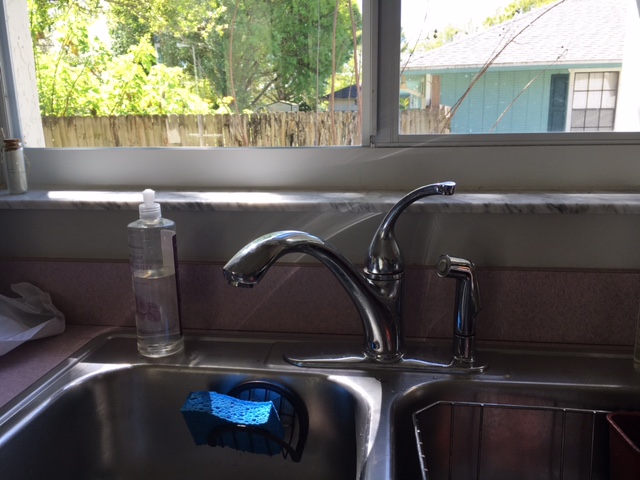 When I first bought the house a few months ago, I knew that it was in dire need of renovation. That was half of the fun of buying it. Before we moved in I did the essentials – ripping up the pink carpet that was throughout the house, the linoleum in the kitchen, and replacing it with a beautiful driftwood colored hardwood. I blew out a portion of the kitchen wall to open the kitchen up to the living room for a roomier look, and I painted throughout. Everything else would have to wait.
The plan
To fix what needs repair comes FIRST, and updating second. I wasn't even certain what I wanted yet, but I did know that these rooms all need help
Kitchen
Master Bath
Guest Bath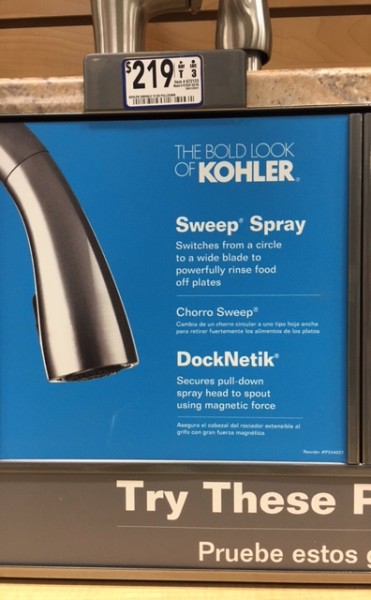 My kitchen is stuck in 1980.
It's got pink Formica countertops and a coil-topped stove.  The only thing new is the floor and wall coloring. Kitchen renovations can be costly especially when you take into consideration the tools and materials. It's important to compare prices at different hardware stores like Stonex.
So, when I noticed that my kitchen faucet was leaking from the base, I knew that's where I'd start. Off to Lowe's I went. I walked up and down the faucet aisle (and believe me there are a LOT of faucets), and narrowed my choices down the the Cardale Kitchen Faucet and the Elliston Kitchen Faucet. Each had the sprayer built into the faucet as I wanted, but the styling was very different. I needed something that would look modern and updated, yet go with the sink that I've decided to keep. I had a big decision to make
A Sweep Spray (TM) creates a forceful blade of water designed to sweep away stuck-on food from your dishes.
Temperature memory that allows the faucet to be turned on and off at any temperature setting
 2-function spray head with touch control, Sweep(TM) spray, and aerated stream settings
 DockNetik(TM) that ensures a secure spray head fit
Kohler Scratch Shield (TM) finishes that resist corrosion and tarnishing, exceeding industry durability standards over two times.
Left or right handle installation and 360° spout rotation
A 10-1/2-in (267 mm) escutcheon plate and soap dispenser
1-Piece, self-contained ceramic disc valve that allows both volume and temperature control
Kohler Scratch Shield (TM) finishes that resist corrosion and tarnishing, exceeding industry durability standards over two times.
 Sleek, refined design that will complement your modern kitchen decor perfectly
MasterClean(TM) spray face that resists mineral buildup and is a snap to clean
High-temperature limit stop that allows you to preset a comfortable maximum temperature to eliminate scalding
Optimal height and reach that provides plenty of clearance beneath the spout
Kohler ceramic disk valves crush and remove line debris, and exceed industry longevity standards by over two times, ensuring durable performance for life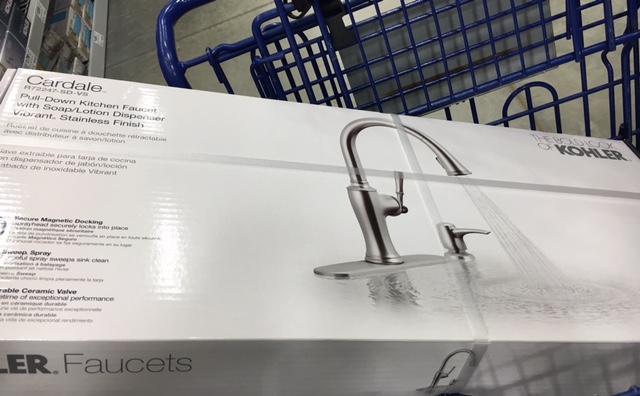 The decision was easier than I thought, as my sink is brushed stainless, and the Cardale Kitchen Faucet is high enough to get LARGE pots under to clean. The 1-Handle Pull-Down Sink/Counter Mount Traditional Kitchen Faucet meets CalGreen requirements for kitchen faucets which was also a big plus. The Elliston is a bit more traditional-looking in polished chrome.
Under my sink is very tight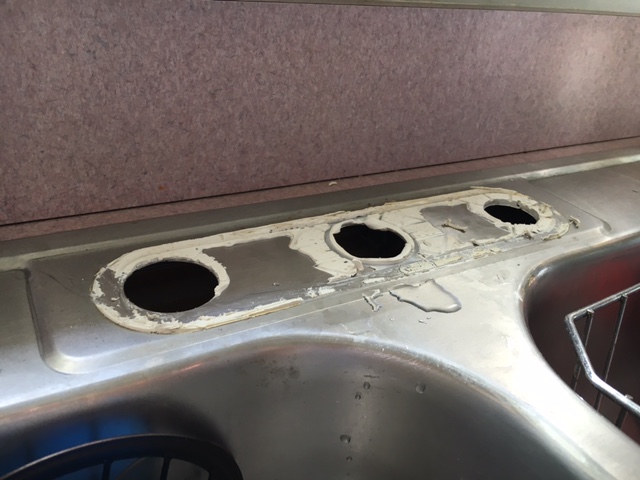 Mr. S couldn't get under to switch out the faucet, so I called my trusty (and lanky) plumber who came over and installed it quickly for me. The faucet comes with a separate soap dispenser to install, but since I'm kicking it old school with that 1980's sink…there was no hole for it. I'll wait until I redo the countertops and have him switch out the sink then…because I really like the idea of having the soap dispenser conveniently located right on the sink.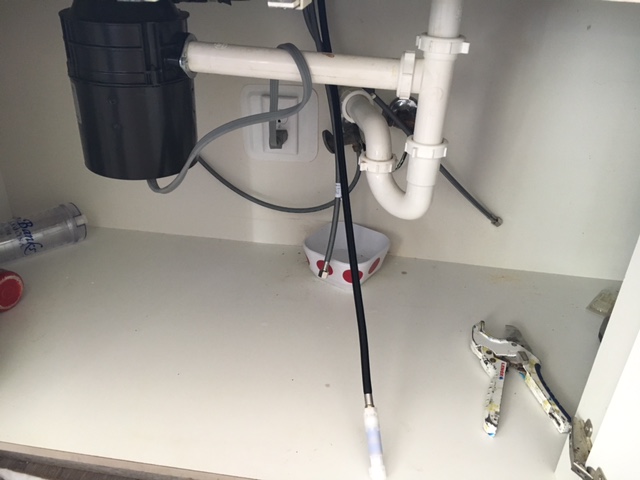 It took only minutes to install
YAY…he only charged me for the service call and no installation…because it was so EASY!
Check it out….
DETAILS
The Cardale Kitchen Faucet as well as the Elliston Kitchen Faucet are part of the Koehler collection of kitchen faucets. You can find it (and others) at your local Lowe's