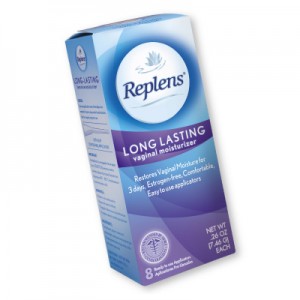 Put on your big girl panties, because today we're talking to one of the foremost sex and relationship authorities, Dr. Pepper Schwartz. I'll be kicking off a series next year CELEBRATING 60 and for those of us who are baby boomers there is that ONE subject we seem to keep hushed up. I know – I'm there. Having hit menopause early, while I'm happy to be done with hot flashes and mood swings (and my monthly), there are just some things that CHANGE with age (and I'm not talking about those hairs that keep popping up on your chin).
I had the opportunity to interview Dr. Schwartz after reading her FABULOUS book about finding love after fifty and I was INSPIRED. Forget about Fifty Shades of Gray, and grab Prime. I realized that you CAN teach an old dog new tricks. If you're like me and have been through menopause and are dealing with the sexual side effects – Dr. Schwartz recommends Replens to help supplement the moisture loss that happens.
This video talks about sex and finding love later in life. There is subject matter that is not appropriate for children.
There is no need to have to put your sex life on hold. Replens is a long-lasting vaginal moisturizer that delivers continuous moisture until those cells are NATURALLY REGENERATED!! The cool thing is that is LASTS FOR DAYS, and Dr. Schwartz recommended using it regularly – not just when you're having sex – to rejuvenate and hydrate.
GIVEAWAY
Rules
This giveaway is open to US residents, 18 and over and ends on July 28, 2012
No purchase is necessary.
Odds of winning are dependent upon the number of entries received.
Void where prohibited by law.
I received product to facilitate this post. I'm pushing 60, so this is relevant to my life. All opinions are strictly my own.