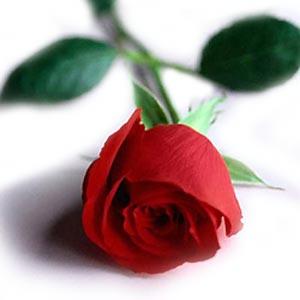 Is it just me, or do you get this canned feeling about Valentine's Day? Mr. S isn't big on hearts and flowers, so I almost get the feeling like I'm FORCING him to go out and buy me flowers or chocolates just because Hallmark says he should. Don't get me wrong, I appreciate it LOVE it when he does (although those half eaten boxes of Godiva Chocolates are more for him than me).
Still, wouldn't it be so nice if he'd show up with a gift unexpectedly? Maybe after 31 years of marriage I'm asking too much. Maybe I should love the fact that he even makes the effort to go to the mall to buy me Valentines Gifts.
I remember when we were young and dating, he'd show up with a perfect long stemmed rose for our dates. He'd put a lot of thought into where we'd go for dinner…Lily's in Boston, a flight to New York to go to the Carnegie Deli (my favorite), etc.. He'd surprise me with jewelry, a quick vacation, or romantic picnic at Breton Point in Newport.
But, who am I to complain? I haven't surprised him either. When's the last time I asked him to go to the movies (his choice), or arranging a private golf lesson with his favorite pro? I buy him a card on Valentine's Day and make a nice dinner (or whine my way ito going out).
This Valentine's Day is going to be different. Instead of getting upset with what he doesn't get me (or not get me), I think that I'll surprise him with the unexpected.
Now all I need are some good Valentines Day ideas. If you have any...feel free to leave them in the comments below, because I really want to do something nice for him this year.
This is a featured post. All opinions are strictly my own.