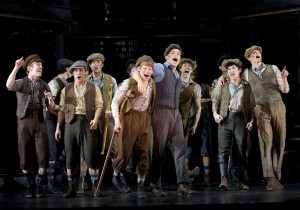 Following in the footsteps of The Lion King, Mary Poppins, and The Little Mermaid…Newsies will be hitting Broadway with toe tapping music and dancing that you won't forget beginning this coming March. I remember seeing Newsies on DVD with Christian Bale, a LONG time ago. My take is that Newsies is perfect for the live theater.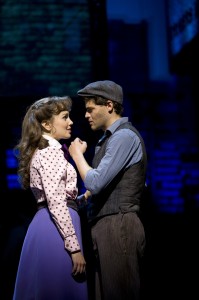 Newsies, the breakout new American musical, will be coming alive in Broadway's Nederlander Theatre (208 W 41st St) for a limited 101 performance run following its critically-hailed stint at Paper Mill Playhouse earlier this year. Featuring a score by eight-time Academy Award® winner Alan Menken (Beauty and the Beast, Aladdin, Sister Act) and Jack Feldman, and with a book by four-time Tony® Award winner Harvey Fierstein (La Cage aux Folles, Torch Song Trilogy), Newsies will play its first Broadway preview on March 15th prior to its March 29th opening night; the final performance is scheduled for June 10th. Produced by Disney Theatrical Productions, Newsies is being directed by Tony nominee Jeff Calhoun (Big River revival) and choreographed by Tony nominee Christopher Gattelli (South Pacific revival).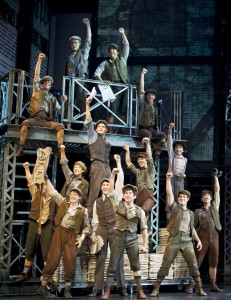 Set in New York City at the turn of the century, Newsies is the rousing tale of Jack Kelly, a charismatic newsboy and leader of a ragged band of teenaged 'newsies,' who dreams only of a better life far from the hardship of the streets. But when publishing titans Joseph Pulitzer and William Randolph Hearst raise distribution prices at the newsboys' expense, Jack finds a cause to fight for and rallies newsies from across the city to strike for what's right.
Back in December, while attending the Red Carpet screening of War Horse with the folks at Disney/Dreamworks, I had the opportunity to sit down and interview Steve Fickinger, VP of Creative Development and Licensing for NEWSIES on Broadway.
We asked him a few questions including these about the cast and casting process: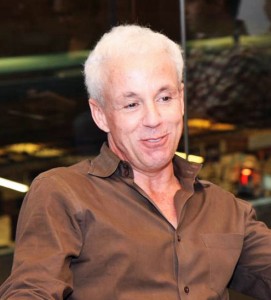 Steve Fickinger: Well, I am thrilled to talk to you all about Newsies for a couple reasons. First of all, I love the show, and second of all, I've been working on it for seven years.  I would tell you, this is my job in a nutshell, is if somebody says, Newsies, let's make it a stage musical, my job is to get the writer, the lyricist, the composer, spend that period for "X" amount of time, which can be "XYZ" amount of time, uh, with doing readings, drafts, notes, workshops, and then we do the first production to actually get the director, choreographer, set designer, etcetera.
Champagne Living: The cast looks very young. What's the age range?
Steve Fickinger: Well, that's really, uh, a good question, I'll tell you why. Because in reality, this is based on an actual incident that happened around the turn of the nineteenth to the twentieth century, and newsboys, newsies, or were newsgirls, too, and newsies were young, young, young, young, young. They were kids. That's fine if you're going to do a wonderful show like Annie, where people made broad declarations and wise crack, and make one liners, but if you actually have a story that's going to have the level of choreography that we wanted, that's going to really have the demands upon a performer that we wanted the show to have, it's just not going to really happen if you have a bunch of twelve year olds.
Twelve year olds are wonderful, but a cast full of them is not going to work…our goal was to really get people that age would be kind of, if they were to come right out of college. I would say the cast ranges from sixteen, who is a kid who came and auditioned, probably our oldest newsie is twenty-eight, although he looks very young…the median age is about twenty-three.
Champagne Living: Do you have one cast for Newsie, or do you rotate your cast?
Steve Fickinger: We have the principles as well as the newsies will indeed better show up eight times a week. The kids you've gotta swap in and out. There are just very strict parameters around the ways and the hours which you can work a child. But this will be, again, if you're casting a show, you know, of course, if you hurt yourself or if you're ill, or there's a family emergency. We have swings, we have standbys, we have covers, but if you are cast in the show, you are expected to make two performances a week.
If you're heading to New York or live nearby and want to catch Newsies on Broadway, advance tickets go on sale starting Monday, January 30th, previews begin on March 15th and opening night of the show on Broadway is March 29th.
NEWSIES is currently scheduled to run until June 10th
I wrote this post on behalf of Disney/Dreamworks who generously brought me to New York for screenings, interviews and more. All opinions are strictly my own.