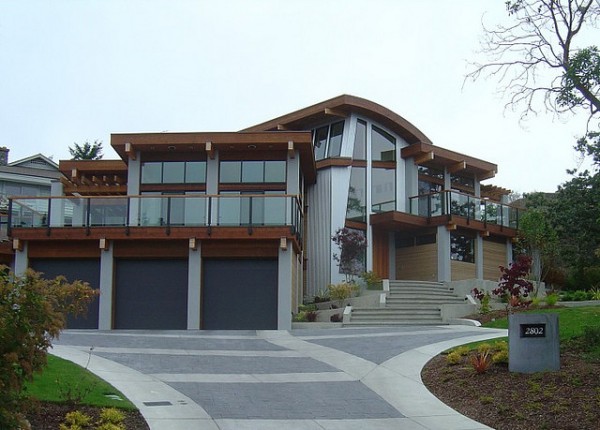 LEED certified? Check.
Eco-friendly? Of course.
Luxury living is more than just the latest in technology or lavish amenities. In fact, excess is getting downright responsible. Modern society demands much more than magnificence, rather, "going green" makes sense not only for the preservation of Mother Earth but saving money in your pocketbook. So how can you turn your house into an eco-friendly luxury palace? The ideal situation to create the quintessential green home is to start from scratch, however, if you cannot invest in new construction, here are some ideas to upgrade from humdrum tree hugger to the grandeur of green living.
Get radiant floor heating
It's quite jarring on the body when you emerge from a warm bed and place your tootsies on a cold floor. More efficient than baseboard heating, individuals with allergies usually prefer radiant heat because it doesn't distribute allergens like forced air systems.
Jump into a mood shower 
 
Imported custom tile designs, multiple showerheads, travertine benches, steam sauna settings, temperature control memory… yawn. Luxury in a bathroom means so much more than sheer convenience. If you are looking for a spiritual awakening of sorts, try adding an emotional shower to your powder room. This might not classify as eco-friendly yet embodies the meaning of wellbeing on a sensory level. This bathing experience gently massages the body and includes an environment of shifting colored lights. Engaging every part of the body, various aromas relax and replenish making every shower the cleanliest journey of a lifetime.
Try a powerhouse humidifier
Having a home with all the green buttons and whistles with poor indoor air quality is like wearing a pair of Stuart Weitzman's Ruby Slippers with dirty toenails and a chipped pedicure. A unique kind of technology that conveniently functions without the use of filter pads, Venta Airwashers literally wash the air and produce clean humidified air. Working on the principle of cold natural evaporation, the humidifier/air purifier combo collects dirt and dust particles and rids the air of unpleasant odors, like stale tobacco smoke.
Compost in your kitchen 
Before you cringe, take a look at the Blanco Salon compost system which collects waste below the counter until you are ready to take it out to the garden. Genius.
Change your mindset from disposable to reusable 
The especially applies to the towel situation in the kitchen. Mother Nature Network (MNN) weighed paper versus cloth and came up with this statistic: "If every household in the U.S. replaced one roll of virgin-fiber paper towels with 100 percent recycled paper towels, we could save 1.4 million trees." Wow, that's a lot of trees. Sure, recycled paper is great, but we are striving for an eco-friendly palace, so let's work for the best.  MNN suggests the greenest way to go is to buy used cloth dishtowels, repurpose old towels by cutting them into smaller pieces, or buy a more sustainable material like hemp or linen.
Up the dirt-free ante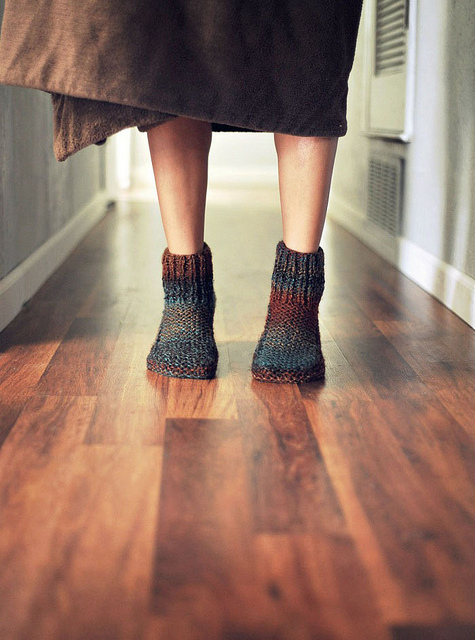 University of Arizona researchers (in partnership with Good Morning America) found nine different species of bacteria on people's shoes in a 2008 study. The types of bacteria found were known to cause infection in the stomach, eyes, and lungs and coincidentally, live longer on the shoes. Why? As we walk around in our sole huggers, we pick up new debris that feeds the growth of the bacteria. More than 90 percent of the time bacteria on the tested shoes transferred to the tile floors in the home.
A simple rule of banning shoes in the house might seem a bit harsh, however the presentation of the rule is what ill turn annoyed looks into relaxed guests. Offer fresh (and French) DIY slippers from Lasso Slippers. Made of 1 piece of natural wool felt simply hand weave your own pair and voila! Dirt free house and cozy feet.
Turning a home into an eco-friendly palace is usually not done over night, so resist the urge to put a lot of pressure on yourself to be a good steward of the earth. Make a point to add extravagance to your space, which will not only benefit the environment but your own health and longevity.
About the author: Elizabeth Rago is a freelance writer specializing in health, wellness, and women's lifestyle content, working with yoga studios, chiropractors, mental health, and wellness practitioners. Elizabeth writes the weekly column, The Circular Home for Chicago Shopping (an editorial partner of the Chicago Tribune) and is Senior Editor of All Things Girl, highlighting topics related to the modern domestic woman. She has been published in Mamalode Magazine, MOMentumNation.com and thesavvyfreelancer.com.  Connect with Elizabeth on Twitter, LinkedIn, Houzz, and Google+.
More information on making your home greener:
Photo credits:
house photo credit: pnwra via photopin cc
bathroom photo credit: Jeremy Levine Design via photopin cc
slippers photo credit: demandaj via photopin cc