I hate bras.
There I said it. It's just not right to have to wear wires that by the end of the day stick into your armpit and feel like an ancient device of torture. I understand how necessary they are, but I miss the days of being flat chested. That being said, I'm on a constant search for a comfortable bra, and Barely There is my favorite bra brand, so….
I'm torn.
I HATE to wear one, and the minute I can I rip it off. If I wear a sports type bra they always seem to be TOO TIGHT to breathe. Before I gained all of this weight it wasn't an issue, I could go braless, or wear a bra without a wire.
Bring on the comfort.
As a Barely There ambassador they send me SURPRISE packages and this month I received a CustomFlex Fit® Reversible Pullover bra. One side of the bra is striped and the other side solid. Mine is a pretty apricot color (Dogwood), which actually is quite neutral under almost ALL of my tops (with the exception of a sheer white).
I wholly expected to put this on and have it feel snug. IT DIDN'T! It went on easily, and even better, it came off just as easily – which if you've ever tried to remove a sports bra at the end of the day you know EXACTLY what I mean. It's a STRUGGLE!
This bra gave me light support which was PERFECT for under casual clothes like
those jeans & t-shirt days
a polo shirt and shorts & a skort for golf
hang around the house days in yoga pants and layering tops
As with other Barely There bras, this one utilizes their Smart Sizes, making it easy to find the perfect fit.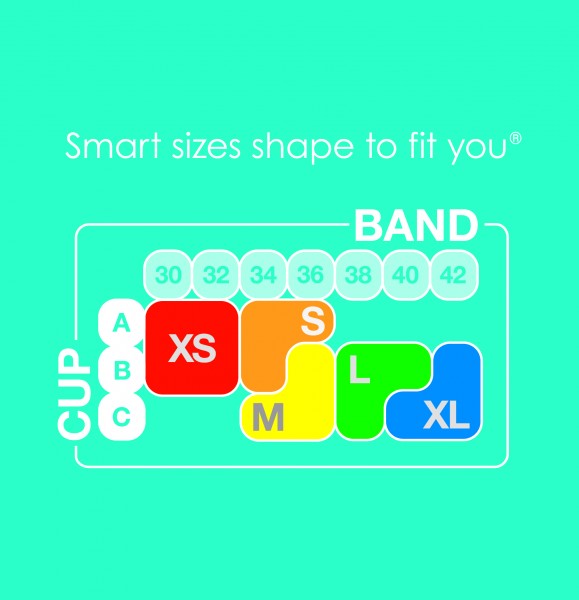 Stretch, comfort, flex & fit with
Smart sizes shape to fit you®
Reversible and color blocking
Quick drying and wrinkle resistant
Versatile for more wardrobe options
Heathered grey available!
Luckily my local Target carries Barely There, so I can pick up another one (think I'll buy a white and a gray). You can also find them at
Macy's
JC Penney
Belk
Kohl's
and these LOCATIONS
I received product to facilitate this post, but I LOVE Barely There undergarments which is why I continue my partnership with them. All opinions are strictly my own.