With so many things to think about during the wedding planning, picking out your wedding rings will be one of the most significant. It's a special moment that you'll share together, and it's one that's remembered forever. But how do you choose? Here are some tips for picking out your wedding rings.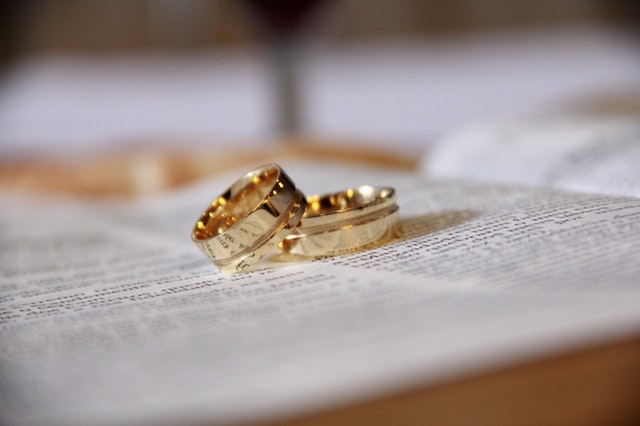 Think About The Basics
Shopping for wedding rings can be extremely overwhelming, especially when you don't know what you want. So, sit down with your partner and discuss the overall style you want to go for. Do you want diamonds? If so will it be a 2 carat diamond or more? Do you want white gold or gold? These questions should all be answered before you start your search. Otherwise, you'll end up wandering around aimlessly, and it'll make looking for the wedding rings that much harder and stressful.
Mix It Up
Traditional has been thrown out the window for many brides and grooms to be and instead, a lot tend to mix it up. You don't necessarily have to have identical rings, particularly if you both like different styles. Picking something unique to you might be completely different to your partner, and that's ok. A wedding ring is something you'll be wearing on your hand for the rest of your life, and therefore you want it to look appealing to you. So don't worry about matching, sometimes it's good to be different!
Set A Budget
The budget is important, and hopefully, by now, you'll have realized that setting a budget for everything when it comes to your wedding is key. Wedding bands can be cheap, but they can also be expensive. It's up to you whether you want that piece of jewelry to cost a lot or not. Set a budget for both you and your partner individually because one style or cut might be more costly than the other. If one does end up costing more, then you can always put the extra money saved to treating the other one to some other aspect of the wedding.
Start Shopping Early
It's certainly useful to start shopping for your wedding bands early on and to make sure that you try it on a few times to make sure that it's the right fit. It may also be wise to book in an appointment for any resizing closer to the time, just in case either of you has had a dramatic weight loss. There's nothing more awkward than the wedding ring not fitting on the day, whether that's because it's too loose or too tight!
It's good to start shopping early because each jewelry store is going to offer something different and it's beneficial to shop around both for quality and cost comparisons.
When you get around to picking out your wedding rings, take your time. It's imperative that you enjoy this process as it's one of the most special moments you'll have prior to the wedding. You should really think about whether that ring is right for you and take great care in your decisions.