We should always celebrate special occasions- it helps to highlight our successes, makes us feel special and punctuates our lives with incredible memories. If you have a special occasion coming up, whether it's a birthday, an anniversary or graduation why not go all out and make it one to remember? If you want to go down the formal and sophisticated route, here are some ideas for going about it.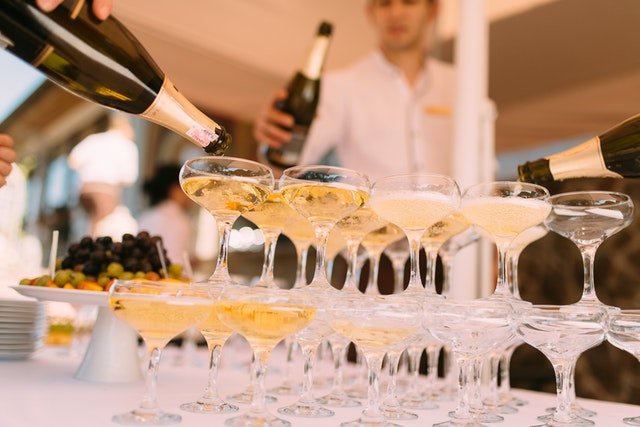 Send paper invitations
We live in a very digital age, and so it's common these days for event invitations to be sent by email, Facebook or even over text. However, if you want to make your event extra special and set the scene, consider sending paper invitations. They don't need to be ultra expensive like wedding invites, you can go to a print shop and have a whole bunch printed up without spending much at all. But choose a classy design, and hand them out in person or via snail mail.
Serve champagne
What could be classier than champagne? Whether it's for toasting or to meet guests on arrival, it's a great way to add a bit of glamour and sparkle to your event. Make it go further by mixing into some cocktails, The Drink Mixer Club has ideas for all different kinds of drinks.
Have a sit-down meal
There are lots of dining options for parties, from buffets to food trucks to 'serve yourself' hot food stations. However, the most sophisticated and formal option is always going to be a silver service sit down meal. Speak to your venue and find out what their catering options are, they might serve their own menu or you may need to get third-party caterers in. Either way, a hot meal with a number of courses is always going to be the preferred dinner option for a classy and formal event.
Make it a black tie event
A formal event calls for a formal dress code, so asking guests to wear black ties and ballgowns is a surefire way to level up your party. Most of us have these kinds of things in our wardrobe and rarely get the opportunity to wear them, so it can be a lot of fun and also gives you the chance to get plenty of stunning photos.
Hire entertainers
Something like a live band would be perfect for a formal and sophisticated event, a great way to entertain your guests and make the occasion stand out even more. Have a think about what kind of entertainers would best suit your event, and do some research into companies locally that are available on your chosen dates.
What sort of things would you do to make a formal event more special?