The reviewer has been compensated in the form of a Best Buy Gift Card and/or received the product/service at a reduced price or for free. 
Perfect Timing
Last week I had the Lexus ES 350 F-Sport at my disposal as I drove around Connecticut (review to come). Why I hadn't researched the car before flying in (I was going to a birthday party), I don't know. What I expected was a standard Lexus sedan. What I got was a sports car. Needless to say, I could have used a radar detector.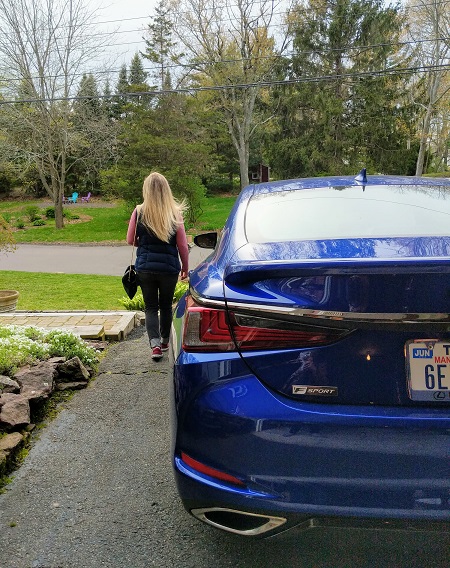 Not just ANY radar detector
What I needed was the Uniden R7. Why? Because this is a drivers bestie. It tracks up to four signals simultaneously for greater awareness as you drive. You'll avoid speeding tickets with this Uniden R7 radar detector, and the large OLED display (I need it to be IN MY FACE) includes arrows that identify the direction of incoming threats and change color on a scale of green to red to indicate the signal's strength.  Plus, I wouldn't have to take my eyes off the road, as it offers VOICE notifications.
Getting real-time alerts in my existing car means that I don't need to make modifications (and yes, it works in most vehicles).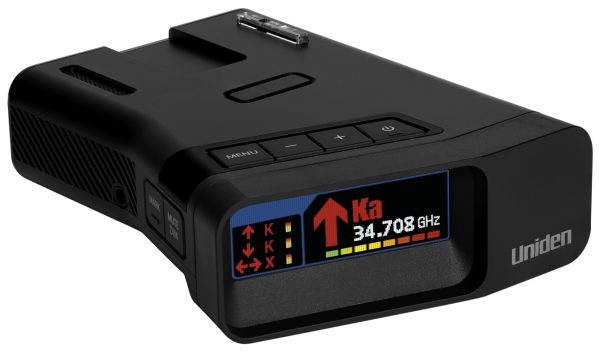 Not only would I have been aware, but I would have been safe
When you're on the open road, you can lose track of just how fast you're going. I need to MONITOR my speed with the Uniden R7 I could have set my speed and this baby will let me know when you go above that speed, helping me to be more aware and to SLOW DOWN!
The Uniden R7 Radar Detector allows you to
Monitor your speed- With voice notification and MAX speed warning system you will be able to hear when you exceed the preset speed without taking your eyes off the road.  This will enable you to maintain a safe driving speed.
Directional arrows indicate where the radar signal is originating from
The large screen allows you to quickly and easily read the information while allowing you to maintain focus on the road ahead.
With a color OLED display it offers an easy-to-see information display and provides a clear view.
 High sensitivity on all conventional and instant-on radar bands offers long-range detection|
Filter noise from the K and Ka bands to prevent false detections.
Do you want to drive safer as well?
Head to

BestBuy

and check it out TODAY!