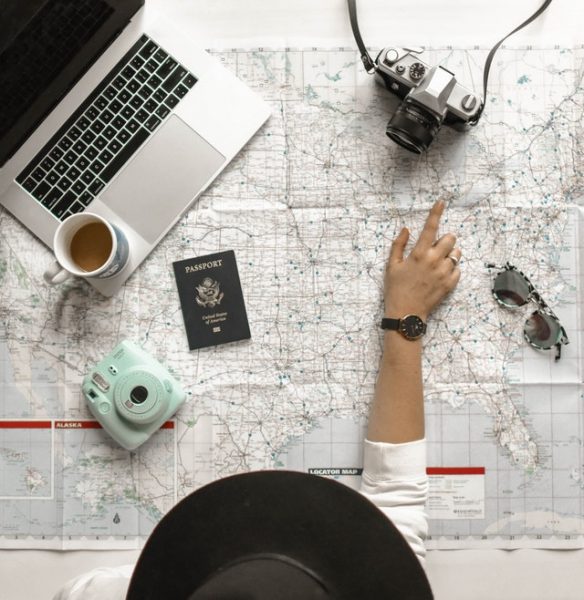 Now that summer is getting that bit closer you might be starting to think about your vacation plans later this year. After all, you most likely need it after such a turbulent and unexpected 2020 due to the pandemic. The notion of being able to set foot on a plane and head somewhere exotic is still appealing, but might not necessarily be possible depending on how the vaccine rollout continues. 
So it is good to be realistic about what kind of vacation you might be having instead this year. But that does not mean you cannot still plan something nice to look forward to in the US. 
Explore More of The Country
The rise of staycations last year was apparent with at least 63% of Americans opting to holiday within the US during the summer of 2020 due to Covid-19 restrictions. The US is vast, so there are always plenty of different places you can visit if you are not able to leave the country. This might encourage you to travel domestically this summer instead of flying abroad so you can enjoy the wonderful sites that the US has to offer. 
Type of Vacation You Could Have
Not all vacations have to involve air travel, why not gather your family together to go on a lovely road trip, exploring areas of the country you have not visited before and stopping at various cities en route. If you have a camper van as well this will allow you to stop when it is convenient for food and rest. So the flexibility is certainly a bonus. 
You could visit one of the many National Parks that the US has to offer such as the Rocky Mountains, Yosemite, or Yellowstone. This will allow you to escape the busy hectic surrounding of city life and enjoy the tranquility and natural beauty that nature has to offer whilst taking some extraordinary scenic photos. 
The idea of leisurely relaxing on a hot sandy beach might be more appealing where you can have a swim in the ocean and relax on a sunbed. Florida has an abundance of beautiful spacious sandy beaches so that might be the ideal place to start. Just remember to take sunscreen with you too so that you do not burn.  
Or you could venture into the wilderness and go camping instead. This allows you to go back to basics and enjoy the quiet natural surroundings that camping can offer. It allows you to switch off from technology, breathe in the fresh air, and truly relax. 
You might prefer to visit one of the big cities instead if you live rurally. You will just need to check which locations are definitely open before you head there so that you are not disappointed when you arrive.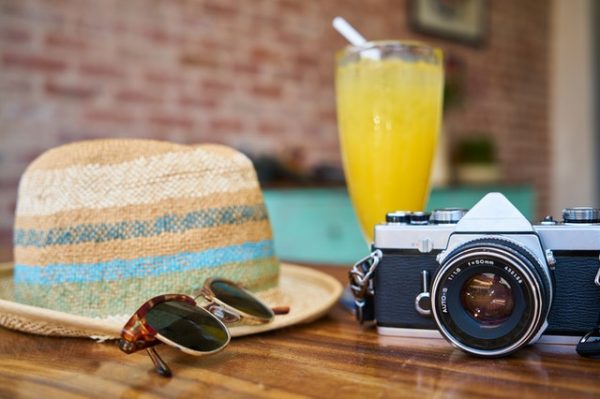 What You Will Need to Pack
Stocking up on antibacterial wipes, hand gel, and personalized dynamic gift masks is still going to be necessary this summer, so make sure you write these at the top of your list so you do not forget to pack them. You still need to make sure you keep yourself and your family safe when traveling. 
Then there are the more practical items such as sickness tablets, any medication that you need to take, bug repellant spray, bite cream, first aid kit, and pain relief. These items will be particularly useful if you are heading somewhere remote where there are more likely to be lots of pesky bugs around. 
Preparing For All Weather
You never know when the weather might turn, even though you do not want it to rain it is always useful to take a rain jacket or umbrella with you just in case. This will be particularly useful in remote areas such as camping or trekking through mountains. 
Shades, sunscreen, and a sun hat are definitely going to be necessary if where you are heading to is expected to be hot and sunny. You will also need swimwear and appropriate footwear for having a dip in the pool or ocean. 
Protecting Yourself With Travel insurance
It is probably a good idea to invest in travel insurance if you decide to book a hotel stay. At least if anything changes between now and the summer you can feel more at ease knowing that you have insurance that will cover any medical expenses, the ability to cancel and get a refund. 
Knowing where to turn after an accident while you're on vacation is vital. For example, if you're out of state, do you need to contact your Rockford personal injury attorney back home, or do you need to find a lawyer in the area if something goes wrong? Know how to protect yourself and your family in the event of an injury before you buy your plane tickets or start your car.