Note: Ben's ticket to the Rockstar Energy Drink UpRoar Festival is sponsored by Pura Vida. All opinions are strictly his own.
When was the last time that you went to a REAL music fest? 
You know, the ALL Day, into the NIGHT kind. The type with lots of great bands and pure fun? Our man about town…Ben from The Gin Joint will be joining Godsmack, Seether, Buckcherry and more as they party throughout the day and night at the Rockstar Energy Drink UpRoar Festival when it comes to Tampa, FL on August 30th. You can follow the adventure as he  joins Sully on the tour bus for his 8:15 toast  (a shot of ultra premium tequila) along with the other Godsmack band members – held every night at 8:15 before the band goes on stage.
Don't miss all of the action on twitter and facebook as Ben updates live from the Godsmack/Pura Vida party bus throughout the event. Follow Ben @ipitytheblog, me @zipporahs (as I RT) and @tequilapuravida along with @cferrucci and be part of the action!
Follow along as he tweets with these bands LIVE on stage.
Godsmack
Seether
Buckcherry
Pop Evil
These Raven Skies
Escape the Fate
Redlight King
Within Reason
Tattered
Sons of Revelry
SuicideGirls
Celebrate along with him at home, and enjoy some Pura Vida as you follow #purevidaparty on twitter.
Rockstar Energy Drink UpRoar Festival stops
8/29/2014    Simpsonville, SC  Charter Amphitheater
8/30/2014    Tampa, FL    MIDFLORIDA Credit Union Amphitheatre
8/31/2014    Gulfport, MS      Jones Park
9/2/2014     Grand Prairie, TX (Dallas)  Verizon Theatre
9/3/2014     Corpus Christi, TX  Concrete Street Amphitheater
9/5/2014     Bonner Springs, KS (Kansas City) Sandstone Amphitheatre
9/6/2014     Sioux City, IA     Tyson Event Center
9/7/2014     Oklahoma City, OK   Zoo Amphitheatre
9/9/2014     Denver, CO   1STBANK Center
9/11/2014   Post Falls, ID (Spokane)Greyhound Park
9/12/2014    Seattle, WA     White River Amphitheatre
9/14/2014    New City Added! Sacramento CA             Godsmack only
9/16/2014    Irvine, CA     Verizon Wireless Amphitheater
9/17/2014    Las Vegas, NV    The Joint
9/18/2014    Phoenix, AZ    Comerica Theatre
9/20/2014    Albuquerque, NM     Journal Pavilion
9/21/2014    Tucson, AZ   Kino Veterans Memorial Stadium
Pick up tickets at: rockstaruproar.com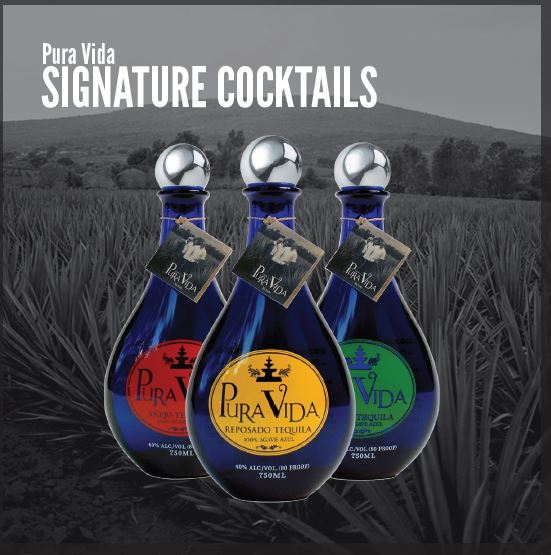 Grab yourself  a bottle of:  Pura Vida premium tequila at your local liquor store.