This post was created in connection with our family blogger's appointment as an Ambassador in the Popsicle® Blogger Program. Visit www.facebook.com/popsicle to join the conversation.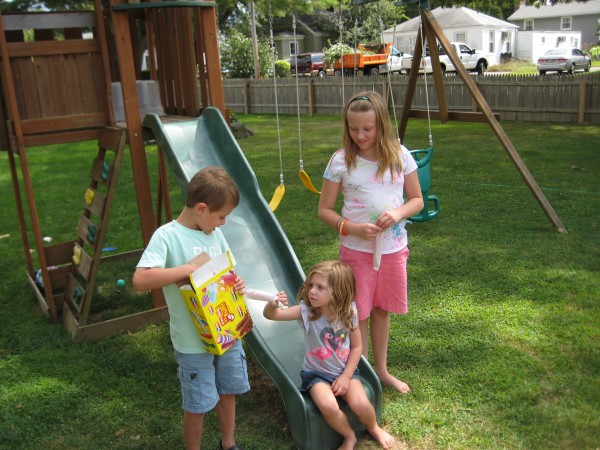 The last days of summer are coming to a close in beautiful New England and each beautiful day needs to be savored. Getting outside to play on the playground before the temperature drops seems like something that we NEED to do, because before too long we'll be at that park building snowmen, instead of swinging and sliding. Soooo, we called a school friend of Evan's and asked if we could come share a box of popsicles. Evan had decided that his very favorite rule of being a kid was to be able to share some of his favorite treats with a friend.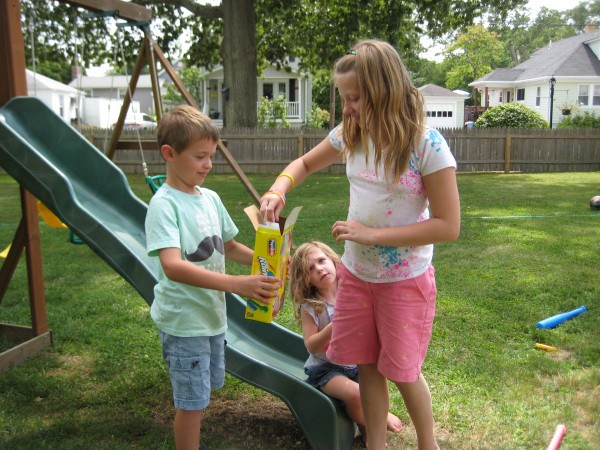 Of course they obliged and we were off, having a fun day with friends, playing, running around and sharing, because THAT'S what friends do.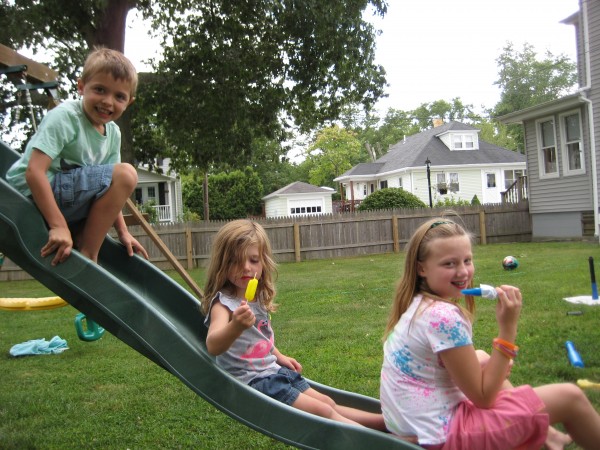 Evan was very excited to share with his friends and enjoy a beautiful sunny day before school starts. Ever the gentleman, Evan pushed his friend Madison on the swings.  Even older sister Leannah snuck in a popsicle or two.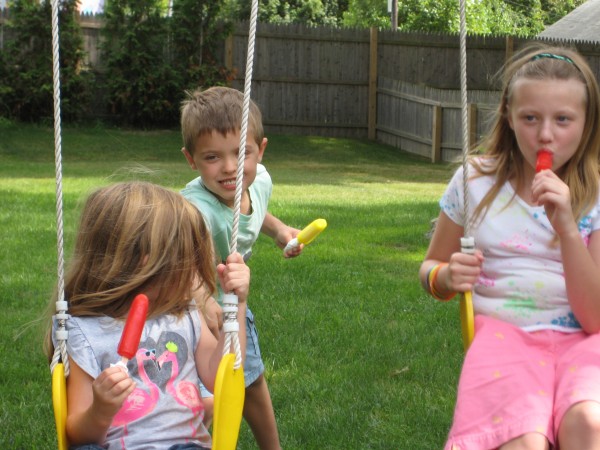 After trying to swing high enough to touch the sky, we came down to earth for some good old fashioned lawnmower races. In the end it didn't matter who won, because we pushed and ran and laughed.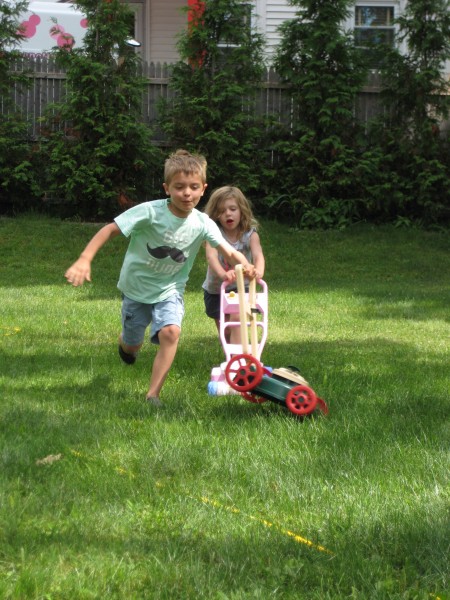 The baby Andrew was very cranky after a nap, so Evan offered him a Popsicle, and all was good again.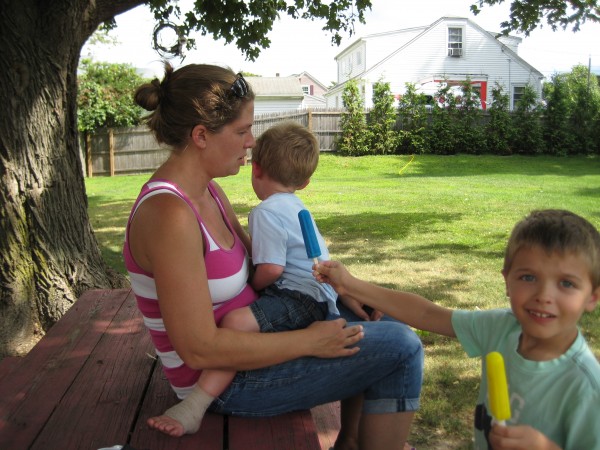 We didn't leave anyone out of the fun….even the dog Dixie got in on some Popsicle tasting action!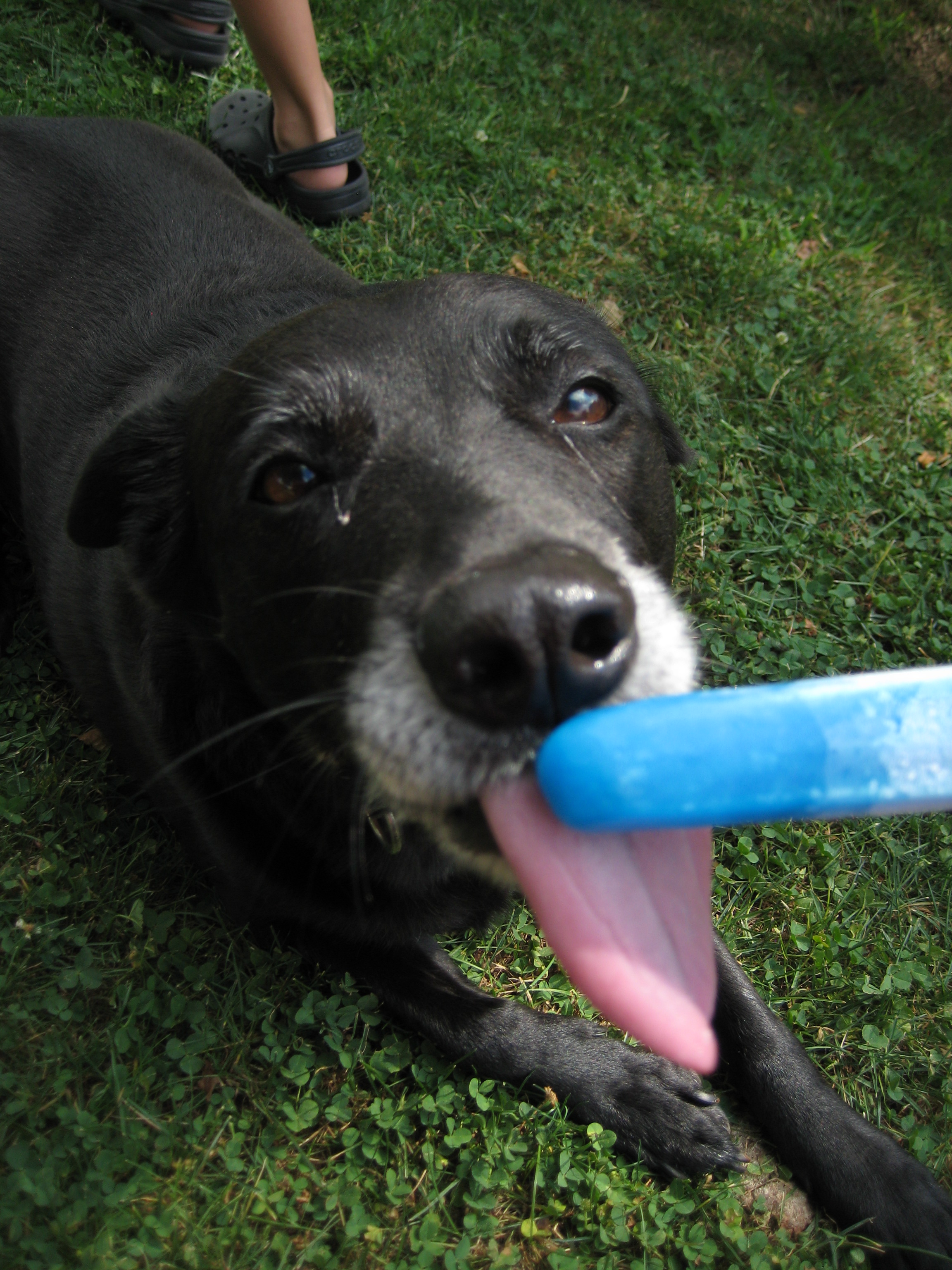 And of course we HAD to compare our Popsicle tongues with close ups of our favorite colors and flavors.

Keep summer going while the weather is still nice. You can find fun ideas in the #PopsicleRules book, which is available for you to download and share with YOUR kids.  You can find it at:
It's STILL August, and SUMMER RULES, KIDS RULE and #PopsicleRules!