We love celebrating…ANYTHING. As a matter of fact (if you watch The Compass Girls Live shows) you know that we take every occasion we can to toast to a great time, eat wonderful food and shop for gifts for the ones that we love. We especially love the holiday season as we go all out celebrating all 8 nights of Chanukah and give a shout-out to Christmas for good measure (because there are so many great foods and drinks and we can't possibly pass them up).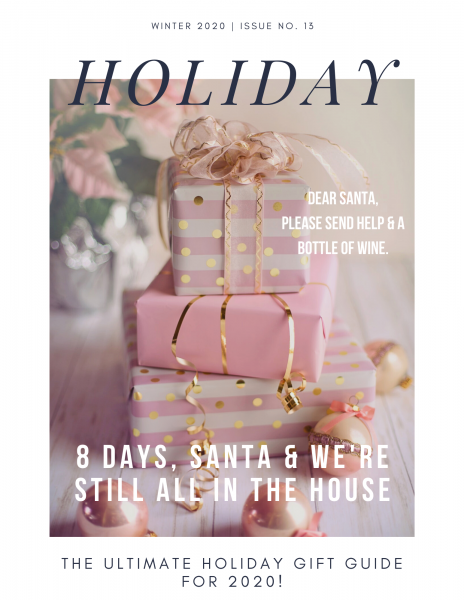 This year has been particularly trying, and we all need a lift of the spirits, and what better way than to spend time finding the perfect gifts for our family, friends, and maybe even a little something for ourselves (guilty as charged). We searched the web to find our favorites for 2020 along with a great team of bloggers who love to shop as much as we do. We hope that you find the gifts that you've been looking for within the pages of our guide. If you'd like to see them up close (since there isn't much in-store shopping happening this year) Rachel and I will be presenting some of them LIVE on The Compass Girls show. Please head to our Facebook page and sign up for our fan club so that you can be alerted to all of the shows.  We play OPRAH and giveaway lots and lots of prizes (all come from this gift guide).
It's always a good idea (and heaps of fun besides) to take a look back at what we were shopping for last holiday season, and after the year that wasn't we're all about finding gifts that are meaningful and that don't necessarily have to break the bank.
If you've had the kind of year that's worth documenting, add personalized books onto your seasons' shopping list for gifts, you'll love it and with a bit of humour, you could create something that is quite tongue-in-cheek.
We're all about gift ideas that the whole family can love and participate in, so check out our cooking guides too. Food is still one of the best ways to bond and share in special experiences, and actually preparing the meal together is a wonderful precursor to a special night in.
Now, remember, this is a look back at last year's season, so pricing may have changed and offers might have changed but we just loved the collections so much we think it's worth having another go. However you and yours are choosing to celebrate this year and whatever your faith (or not), we hope you're going to have an awesome season and take the time to draw a line in the sand, and start getting those vision boards ready for a fabulous 2022!
Happy shopping!
Happy Chanukah!
Merry Christmas!
Feliz Navidad!
Happy Kwanzaa!
and Happy Festivus for the Rest of Us
For a full sized guide, please click the square that pops up in the center of the guide.
We're working on our January guides now, to prepare you for New Year's Day brunch and getting a Fresh Start in 2021!
Check out the guide on these sites as well