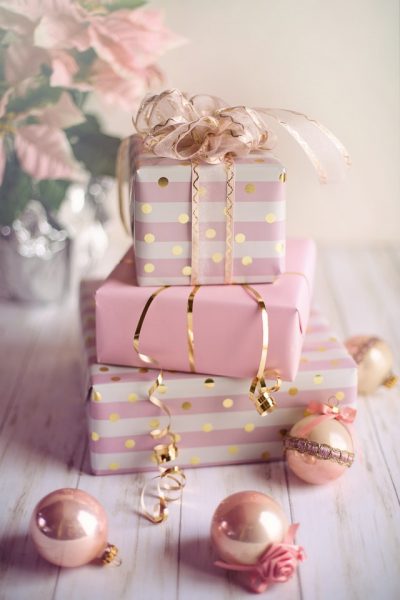 It's that time of the year again! The holiday season comes with lots of activities that consume time and cash. What's super stressful is holiday shopping since everyone is in a rush to meet their families' demands. However, deciding on a loved one's gift may be more stressful, as you wouldn't like to settle for something unpleasant to them. Therefore, you can check for antique estate jewelry for sale online. This idea will save you time moving around shops and malls looking for gifts. Additionally, antique estate jewelry is unique, stylish, has better quality, and is timeless. However, if you are short of gift ideas, check the following items and surprise your loved ones with either of them:
Apple Watch
This gadget should be among the first gift ideas for your special someone. It's not only classic, but it also has smart features and apps that will assist them in tracking their schedules and other important dates. This watch can also track their workout schedule, and it is water-resistant; thus, they can wear it while swimming or surfing.
Antique Jewelry
A lot of people are still fascinated by vintage and antique items. Jewelry is no exception, as they are uniquely beautiful and classy. Their beauty is irresistible and can't be compared to recent jewelry pieces since most were made using craftsmen's techniques, which paid more attention to detail. You can find antique estate jewelry for sale online, in showrooms, and in antique malls. Surprisingly, it's hard to see duplicate antique jewelry since most artisans produced unique items.
Parlor Palm
This plant is a perfect gift since it's pet friendly and cleanses the air of formaldehyde. The container is also beautiful and can act as home decor. This indoor potted plant is an excellent choice for your loved own, especially if they love nature or have been dreaming of getting an office plant.
Beach Wine Tote
You can mistake this striped bag for just an ordinary beach bag. However, you will be amazed how classy it's inside is, as it can hold up to two wine bottles. Still, it has a spacious compartment for storing clothes, a towel, and maybe a pair of shoes. The zippered section is also an excellent area to carry any other beverage.
Weighted Blanket
People like hugging their loved ones. Weighted blankets are designed to provide that nice hugged feeling since they are meant to decrease anxiety and increase relaxation. This gravity blanket has glass beads that are evenly distributed and a micro-push cover. Isn't it a lovely gift since we can't hug our loved ones every night? It truly is. We gift our loved ones as a way of showing love and appreciation. However, looking for the best gift isn't a walk in the park. It's a daunting task since so many factors are involved. You need to make a list of priorities before even stepping out to shop. Know what they genuinely want and would be pleased to have. How would you feel if you gift someone, then they ignore the gift? It's hurting, so settle for the best gift. Lastly, since you are gifting someone special, don't buy cheap gifts that will not last long. Prepare your budget; furthermore, holidays are occasional. Amazingly, your loved one may reciprocate the gesture and gift you too!