The items in this post were sent to us by the brand. We do not charge them for consideration or placement as we prefer to retain the right to not place an item that we don't truly love.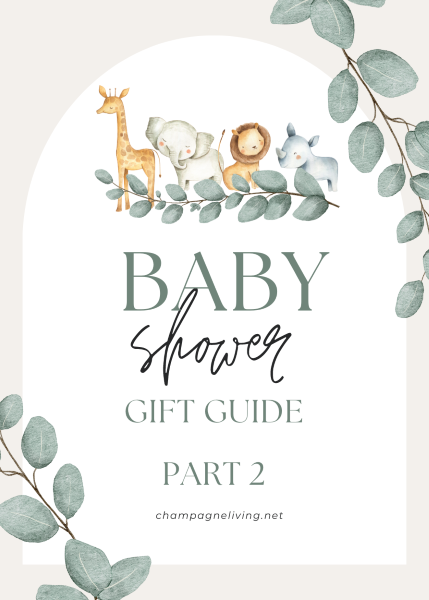 In Part 2 of our baby shower gift guide, we've got something special for everyone involved in the exciting journey of parenthood. For the moms-to-be, we've handpicked a selection of thoughtful gifts that will make their lives easier and more enjoyable during those precious early days. From practical nursing accessories to pampering self-care sets, these gifts will show your love and support for the new moms as they embrace their motherhood adventure. But let's not forget the dads! We've also curated a range of gifts that cater to their needs and interests, from stylish diaper bags to handy parenting gadgets because fatherhood deserves celebration too.
For those looking to add a personal touch, our collection of heartwarming children's books will create beautiful memories for years to come. And if you're looking for convenience, we have a delightful assortment of ready-to-give gift sets that come beautifully packaged and ready to bring joy to the baby shower. With this Part 2, you'll find something meaningful for everyone and ensure this celebration is one that they'll remember for years to come.
WRAPPED AND READY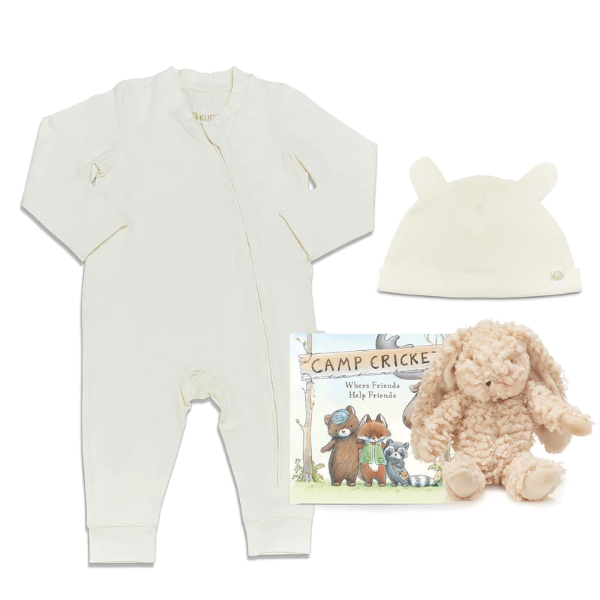 The expectant mother in your life will love this adorable gender-neutral gift set from Bunnies by the Bay. Known for their attention to detail when it comes to gift wrapping this set includes an extra soft bunny plush, Camp Cricket Book, a darling organic cotton baby Zippered Bunsie, and a matching Bunny Ear Cap so baby can have their own little adorable ears too!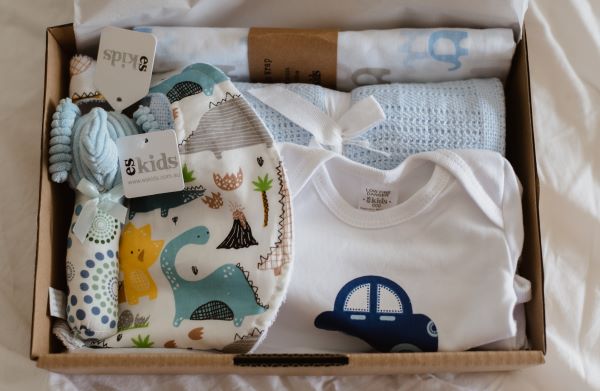 This Welcome Baby Hamper is a lovely hamper designed just for new mums of babies. They've carefully put together gorgeous baby clothing and giftware for baby boys, ensuring we include all that a new mum of a baby needs. Of course, it's also available in pink and gray for those looking for baby girl or gender-neutral gifts.
Welcome Baby Gift Hamper includes:
ES kids 100% cotton Romper. Size 000.
ES kids rattles with adorable animals.
ES kids bibs 100% cotton bibs in adorable designs.
ES kids muslin wrap
ES kids 100% cotton crochet blanket
The Welcome Baby Hamper is exactly what you are looking for in a baby boy hamper, and includes all these special items just for a new baby. What a perfect baby shower gift or gift for a new mum and baby.
My Mommy Wisdom Mommy Care Box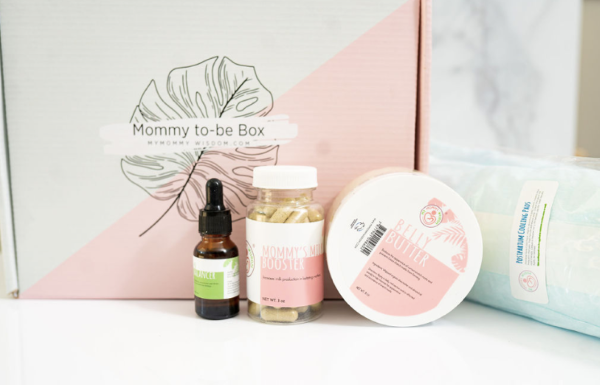 This wonderful gift box provides solution-oriented products to support women through the prenatal, postpartum, and motherhood journey. This is the perfect gift for new and expecting moms as it is an all-inclusive care package! It includes every mommy's self-care must-haves including:
Belly Butter
Flourish Feminine Wash
pH Balancer
60ct Mommy's Milk Booster Pills
Yummy Gummy Teething Serum
A reminder that moms-to-be (and new moms) need to take care of themselves as well.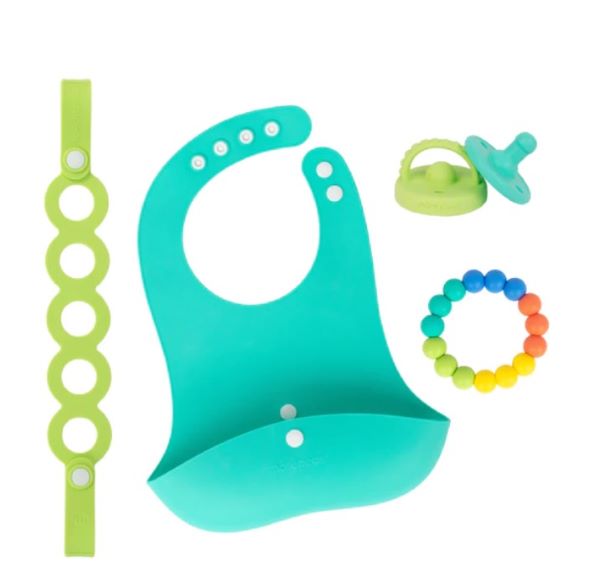 Give the gift of morepeas with our Newborn Bundle. The perfect gift for baby showers, sprinkles, baby's homecoming or just because. This set includes four items to help families prepare for their little one's arrival. Bundle includes: On-the-go Tether, Rainbow Ring Teether, Flip & Store Pacifier, Roll & Snap Bib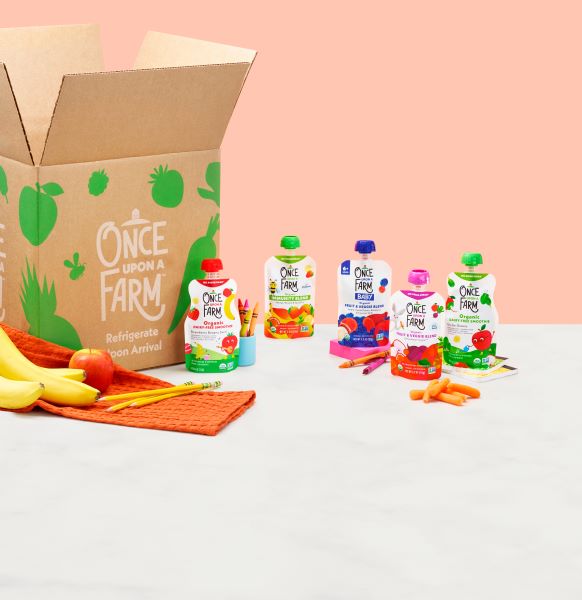 New moms have enough on their plate already, give them the gift of TIME back in their day to enjoy that new little bundle, take away all their prep, mess, clean up, and give them the quick and easy solution to knowing they are feeding their littles the absolute best when it comes to nutrition, immunity, gut, and brain health support too. Trusted by parents, craved by kids. Clean Label Project Certified, Once Upon A Farm is proud to be the first baby and kids food brand to receive the Clean Label Project Purity Award. Farm to fridge making moms and minis happy.
A completely customizable subscription plan lets moms choose her delivery and the variety to ensure she is only getting what she knows her baby and kids like! Organic snacks and meals for every occasion. From Overnight Oats, Dairy Free Smoothies, Immunity Blends, and more!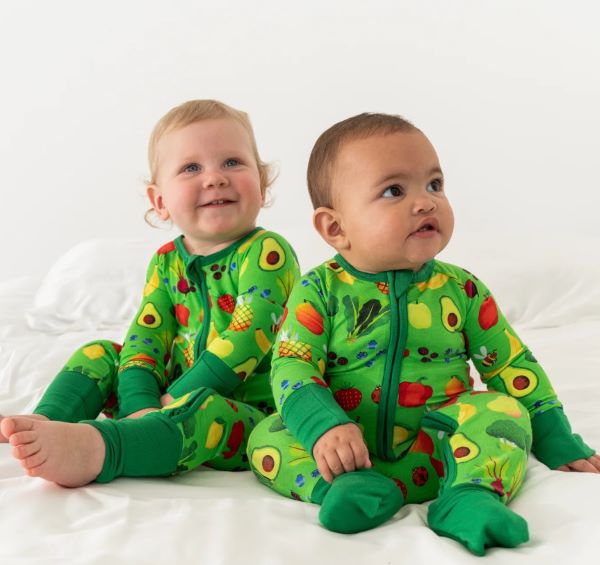 While you're there, check out these adorable PJs names after ME…Zippy. LOL, not really after me, but a girl can dream about having PJs named after her, can't she? Also available in the same print for MOMMY!
FOR THE NEW MOM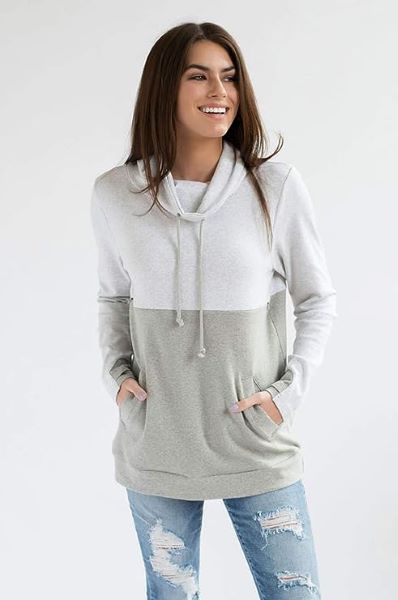 Nursing Queen offers a line of stylish breastfeeding clothes that moms want to wear. With dozens of styles in high-quality washable fabrics, Nursing Queen flatters every postpartum figure from size XXS to 3X.
Babylist calls this Nursing Queen's Nursing Sweatshirt Pullover "the best nursing-friendly hoodie around." With a hidden zipper along the colorblock line. The one long zipper with pulls on both sides makes it incredibly easy to either pump or nurse (for any size chest), plus it's a casual, really cute style (something that you'll wear BEYOND your nursing days).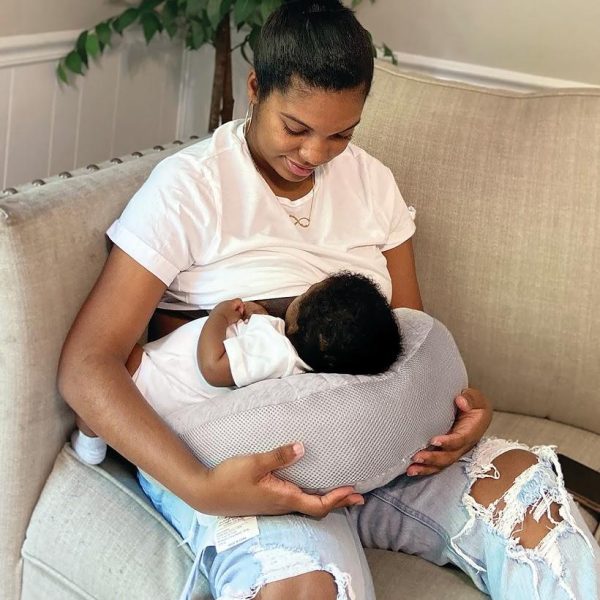 Ergonomic support when feeding, anywhere you go! The Anywhere Nursing Pillow provides spot-on feeding support anywhere you need it. Great for small living spaces, moms on the go, and breastfeeding moms recovering from a cesarean delivery. Use it at home and bring it with you on outings or leave one in your car so you are always traveling with the nursing support you and your baby need! The breathable yoga-inspired fabric belt holds the pillow in place. The open design is great for women plus-sized to petite, and women recovering from c-sections. The contoured shape allows for multiple feeding positions in a smaller size. This nursing pillow packs up small in an easy-to-carry shape for uncompromising ergonomic support while nursing wherever you are. Storage is a breeze. Hang it, wrap it, or toss it in a tote.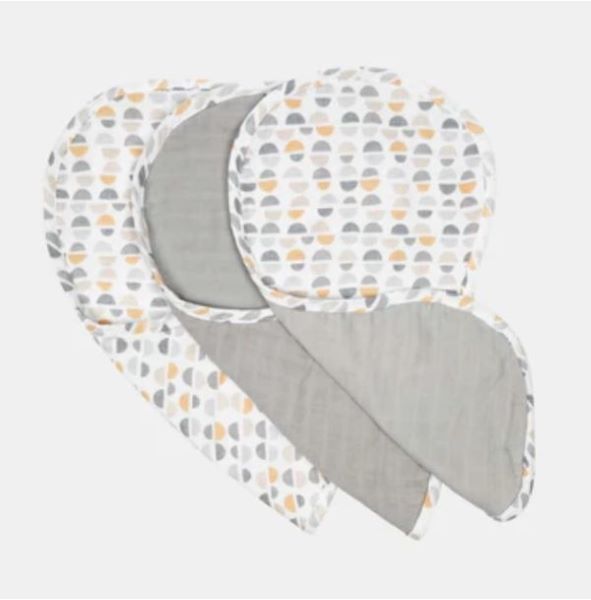 You can't have enough burp cloths and the three layers of 100% cotton make these Boppy burp cloths super soft and absorbent. The curved design stays put on your shoulder while burping baby. Gentle on baby's skin. Built for maximum absorption for spit-up or little messes. They come packaged in a pack of 3.
Available at Amazon, Target, buybuyBABY, Babylist and 

Boppy

.com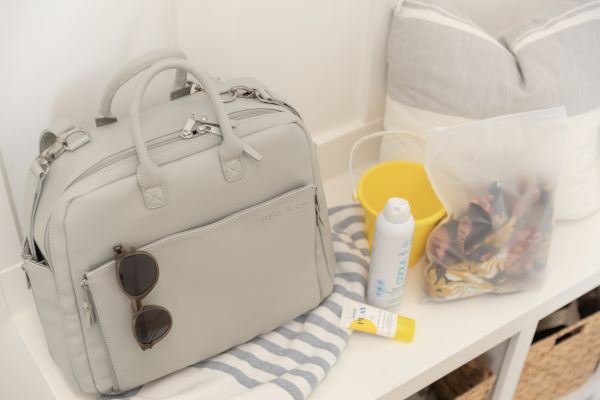 Meet Ayla & Co., makers of everyday-need and parent-friendly bags with simplicity and style. The full-size bag, mini bag, and fanny pack are all super versatile, allowing you to wear them in various ways, including as a backpack, crossbody, over-the-shoulder, tote, and more – and it comes with stroller straps! This provides the flexibility to be their best companion day or night. The add-on vacuum that fits into the larger, full-size bag looks similar to a water bottle with a modern ergonomic design that complements the bag and all of your fall & winter outfits, too. 
Ayla & Co's full collection is great for traveling and they even have an Ayla Battery Power Bank which is the perfect addition to any of your Ayla Bags, especially the Fanny Pack with its designated pocket and pass-through hole for the charging cord. Its long-lasting battery life (Avg. up to 10 hours) will be perfect for recharging your phone on the go – Think family vacations and Disneyland/theme parks!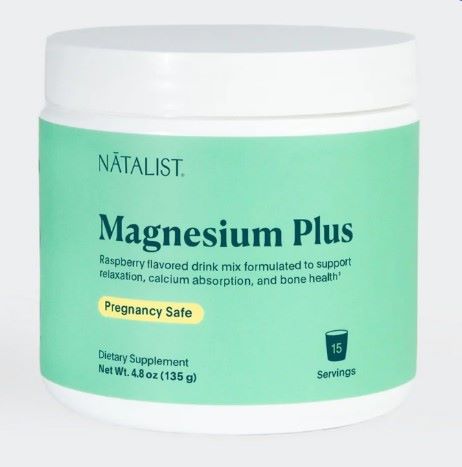 Natalist offers fertility, pregnancy, and postpartum essentials, and as a company dedicated to helping mothers, helping mother earth is just as important. Natalist launched the Mother Earth initiative in August 2020 and became the first and only company in the fertility space to be 100% plastic neutral. For every pound of plastic Natalist sells, the company facilitates the removal of a pound of plastic pollution—giving the purchase of Natalist products a net-zero plastic footprint.
They have an array of products including
Ovulation Test Kit
Pregnancy Test
Magnesium Powder
While you're on the site, check out their incredible library of information that encompasses everything from fertility posts through postpartum and even virtual care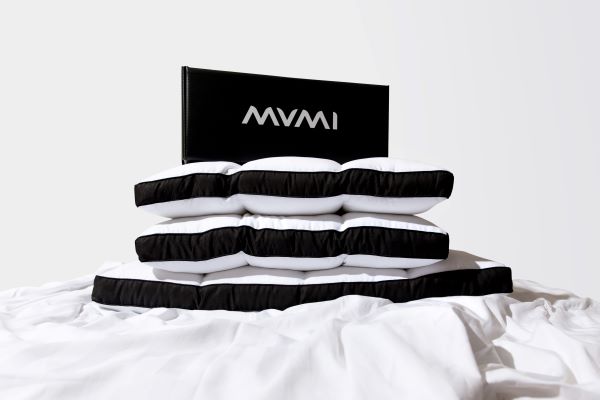 MVMI (pronounced "mummy") is inspired by mummification, the ancient Egyptian process of preserving the body. MVMI believes that sleep is the ultimate form of preservation for the mind, body, and soul. Because MVMI believes sleep is the fundamental building block of greatness, they are building a community of doers and inspiring them to leverage the power of sleep in pursuit of their ambitions with 5% of profits going to providing underprivileged student-athletes with healthy sleeping environments.
Give Mom a good night's sleep (at least until the baby wakes up).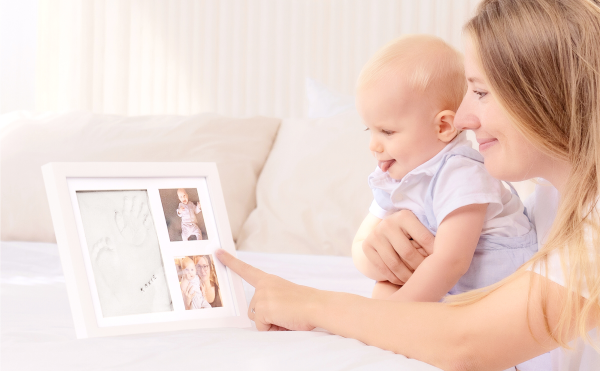 It's all about those newborn memories when you're personalizing your Handprint and Footprint Keepsake Frame Kit. This is a cute and fun way to keep their childhood memories alive. This Baby Handprint Kit comes with Acrylic Paint, Paint Brush, and Name/Date Printing Kit. Made with premium wood and clear glass, this keepsake frame is the perfect baby shower gift for new parents!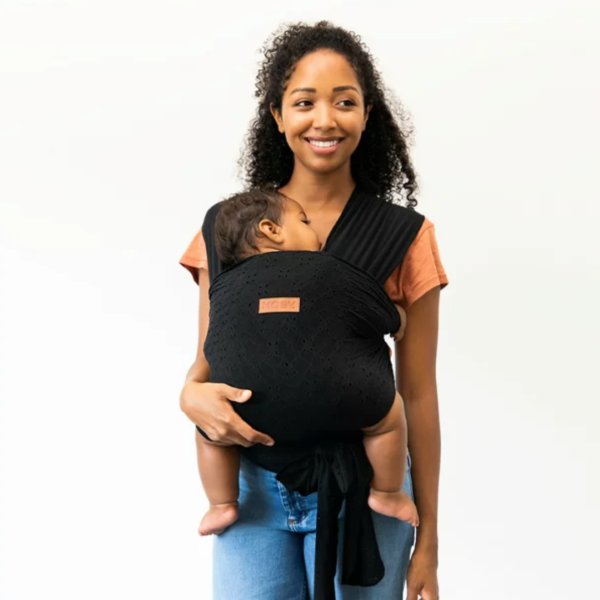 For those intimidated by baby wraps, this version goes on like a t-shirt. Easy and comfortable! The new eyelet pattern is perfect for moms and caregivers who are looking for on-trend fashion style and loads of functionality.
For babies 8-33 lbs., newborn to toddler
Soft, stretchy, and breathable fabric with eyelet design
2 ways to wear baby: inward-facing or forward-facing (6 months +)
Padded back support and sash guide for comfort and ease
Adjust and secure a custom-fit with sturdy side buckles
Comfortable to wear for long periods of time
Encourages bonding with baby
Acknowledged by the International Hip Dysplasia Institute (IHDI) as a "hip-healthy" product for babies
Machine washable and one-size-fits-all, you just slip it on like a t-shirt, buckle up and secure then lift and tie the sash and you're ready to go.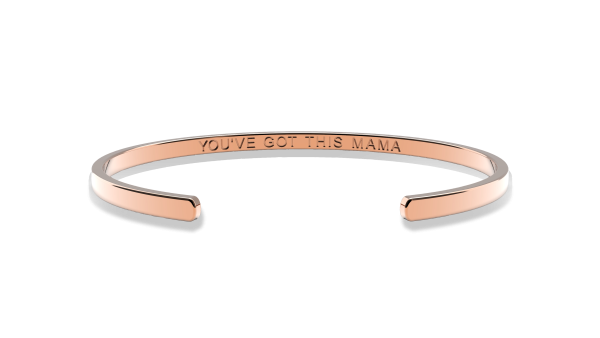 Sometimes we need a little reminder of just how strong we women really are. Lest she forget, you've given her the best reminder that she's got this…to wear around her wrist. The OVL Collection offers inspirational, meaningful jewelry for women and young girls, and is the perfect Mother's Day gift. For the beautiful mamas of this world – the women who do it all and give their all. And just keep going every single day. You're loved, you're appreciated, and this is your special reminder that you've got this.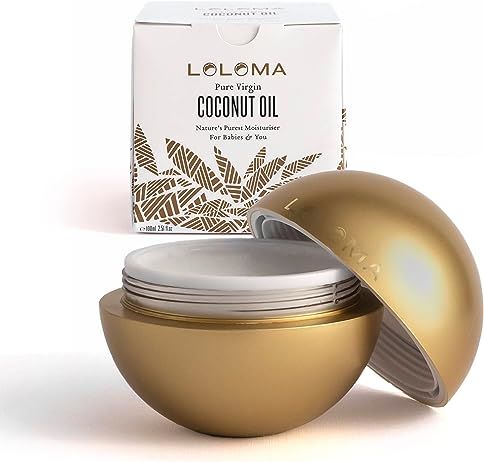 Loloma pure organic virgin coconut oil can be used to boost mom's daily beauty routine as a natural make-up remover, hair smoother, hair and body moisturizer, putting it into bath water for a luxurious soak, and more.  Self-care during and after pregnancy is so important and your body (and skin) goes through so many changes, that keeping it hydrated with nature's purest moisturizer is a MUST DO. But, don't stop at just Mama, because Loloma can be used for babies and kids as well. A must-have for the nursery AND the vanity!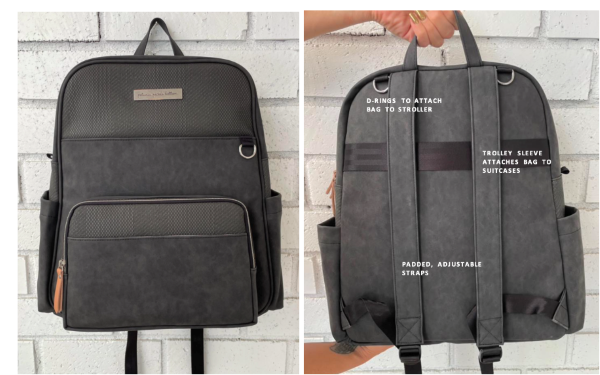 Say hello to Petunia Pickle Bottom's newest silhouette! The Sync Backpack is full of great organizational features with a chic, current look that is perfect for family travel.
12 total pockets, inside + out
Spacious main compartment
Deep side bottle pockets
Padded tech sleeve
Includes washable changing pad
Water-resistant interior + exterior
Great for Mom or Dad, this backpack/diaper bag has everything that you need (including optional valet stroller clips to hang on your stroller/carriage).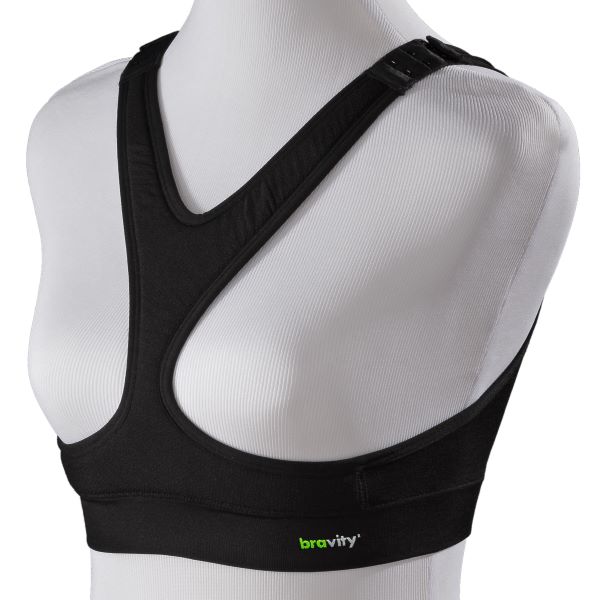 Bravity is the must-have sleeping bra for nursing moms traveling with their newborns! This unique-fitting bra prevents new wrinkles and creases and helps relieve the wrinkles you can develop when your breasts fall on top of each other at night. In a Princeton Consumer Research clinical trial, 30 different women all reported a reduction in the lines they had after wearing a Bravity® bra for just one month!
FOR DAD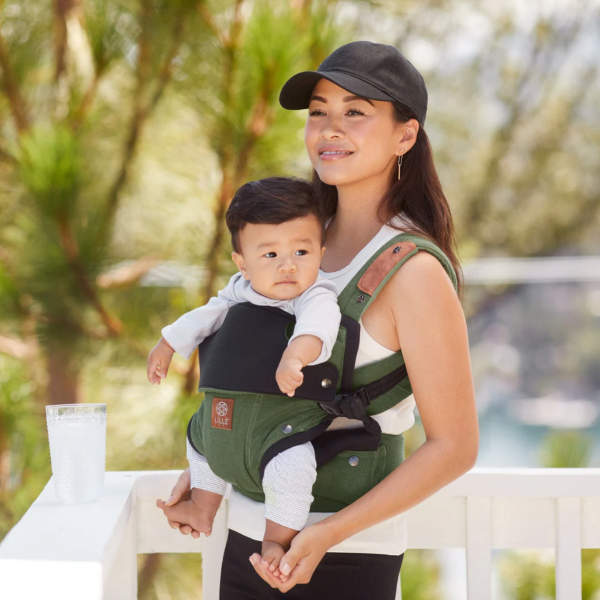 Babywearing is about to change. Lillebaby is transforming and "Elevating" baby carriers with a completely new product. Introducing the Lillebaby Elevate 6-in-1 Carrier, an intuitive carrier that makes transitions so much easier.  The team that created this new carrier is made up of certified baby-wearing experts, and every design detail is precise.
Elevated detailing and fabric are typically found only in boutique brands and bespoke carriers. Now accessibly priced.
Ease of this adjustment – Other carriers are not intuitive and require multiple steps to adjust between positions; padded leg openings and hidden zipper transition the seat from narrow to wide in a snap
Adjustable 3-position headrest provides head support for newborns and lengthens torse for toddlers
Hip Healthy – Ensures child's seat properly supports from knee to knee at all stages
Improved Longevity – Allows carrier to be used from newborn to toddler, 7-45 pounds
Versatile for both moms and dads, what a great way to spend time outdoors or arms-free with your little one.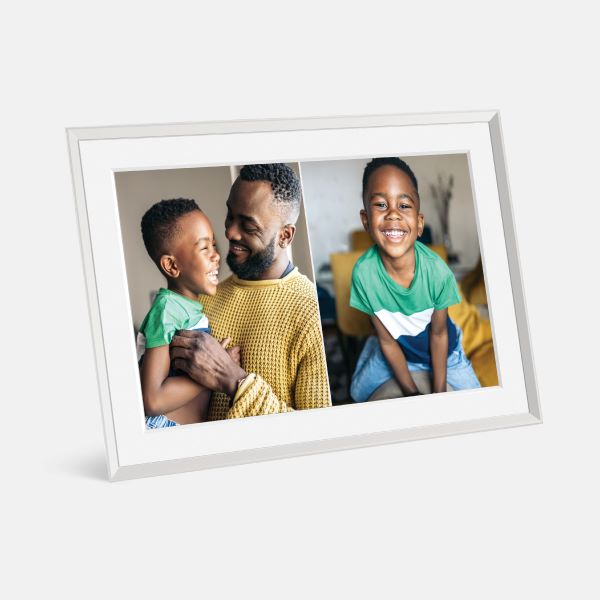 Fill one of these great Aura Frames with pictures of his FAVORITE little one so that he feels like he's right there at home while at the office.  Beautifully packaged in a blue gift box, Aura is perfect for all the occasions on your calendar and the perfect gift for new dads (and grandparents as well).
The setup is simple, you just use the free Aura app to add photos and videos to your frame, then connect to WiFi and enjoy. The color-calibrated, high-resolution screen means every picture looks true to the original. Enjoy auto-adjusting brightness and delightfully genius photo pairing on landscape frames.
With Aura Frame's unlimited cloud storage, he can add an endless amount of photos and videos to his frame with free cloud storage — plus no subscription fees ever.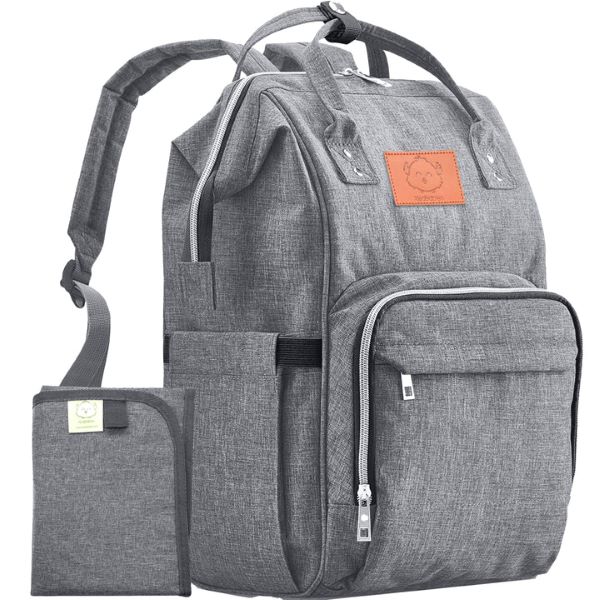 Multi-functional & perfect for a day out with baby in tow, KeaBabiesOriginal Diaper Backpack is thoughtfully designed with multiple pockets & compartments to help you organize all your baby's necessities! The diaper bag features multi-zipper compartments to store a cell phone, keys, small toys, diaper cream, baby powder, snacks & other items. With a large zip opening from the top, the KeaBabies Diaper Bag makes it a breeze to open & get what you need quickly! Comes with a clip-on strap holder & a waterproof diaper mat.
Available in 7 colors, including the Wine Red & Pink Gray with a unisex design for moms & dads.
Kidco Goldfish Spout and Basket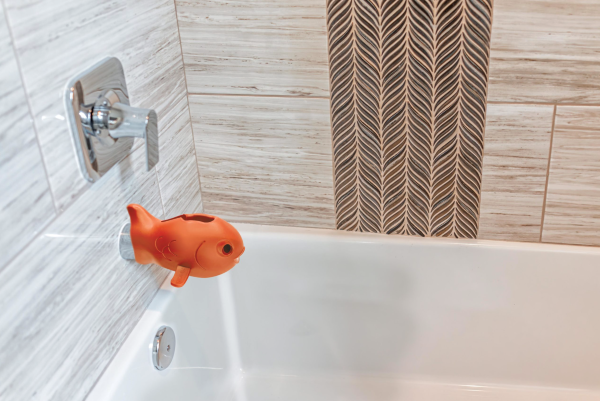 Bath time is dad tie and you'll all have fun with these two products from
KidCo
 keep the fun safe! The 
KidCo
 Bath Spout Cover Goldfish is made of ultra-soft rubber designed to protect little ones from bumps and bruises during bath time.  It features an adjustable strap and shower diverter hole and is mold resistant and dishwasher-safe.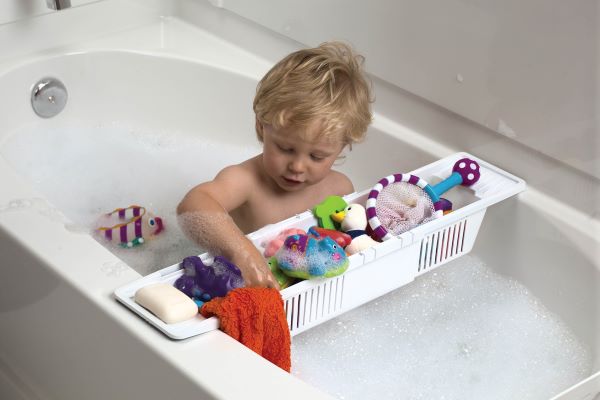 To keep bath toys organized and at hand, the 
KidCo
 Bath Storage Basket makes it easy to turn bath time into fun time with toys at your toddler's fingertips.  The adjustable shelf fits most tubs and the slotted sides allow toys to dry properly.  It's also a great place to keep baby soap and shampoo, and it cleans easily with a mild detergent or on the top shelf of the dishwasher.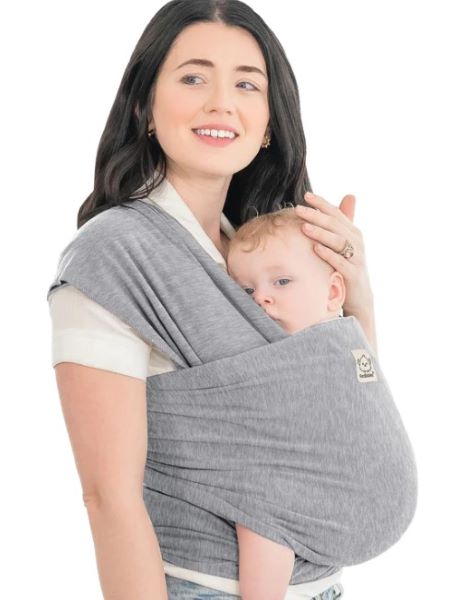 The KeaBabies Baby Wrap Carrier mimics the womb, allowing you to go about your busy day with ease, knowing that your baby is feeling safe and snug right by you. Ergonomically designed, with just the right amount of stretch to distribute weight evenly, the carrier also provides back and shoulder support. Plus, it is suitable for breastfeeding while on the go!
One size fits all, the KeaBabies Baby Wrap Carrier is available in 16 colors and patterns. For babies 0-36 months. Durable and machine washable.

Upseat has taken the traditional booster seat and given it a design makeover that has turned it into a 3-in-1 ergonomic solution; it can be used as a floor seat for sitting up, a booster seat using the handy conversion straps or a feeding seat with an attachable tray.  Developed with the help of leading physical therapists, the Upseat engages the muscles responsible for proper upright posture and safely splays your baby's hips in a development-friendly position. According to the International Hip Dysplasia Institute, "The healthiest position for hips is for them to spread apart to the side. Free movement of the hips promotes natural hip development." – And it provides large leg grooves to accommodate healthy thigh sizes, too!
This all began with the birth of a young boy, Jack, with cerebral palsy. Searching for a solution to support his son (and the nearly 10,000 babies born each year that develop cerebral palsy) with proper upright posture as well as promote natural hip development.
BOOKS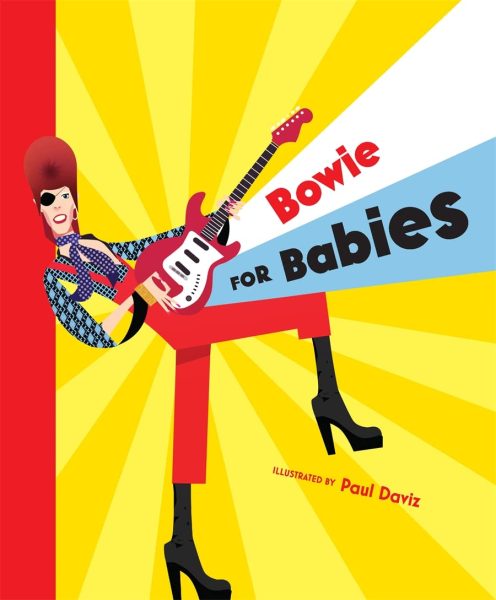 For parents who want to share their love of Bowie, look no further than Bowie for Babies by Paul Daviz. Children and parents will gravitate toward this colorful board book. Each vibrant illustration celebrates the iconic musician's many phases from glam rock to an 80s icon. Bowie for Babies is a fun way to read and learn about the greatest musician who ever lived.
Animal Pals that Prove that Love is Real is filled with adorable animals whose love for each other is pure: a golden retriever and a cheetah. A badger and a fox. A pair of guinea pigs sharing snacks. These friendships, between species and families across the animal kingdom, are captured in this collection of over eighty photos featuring pure and adorable moments of animals playing, cuddling, and exploring the world together. Whenever we're in doubt, this photo collection is here to warm our hearts and remind us that love is real (and that pandas are cute).
Need more inspiration?