If you love living a glamorous lifestyle, then that doesn't have to stop just because you have a baby on the way! In fact, pregnancy and motherhood bring plenty of opportunities to celebrate in style and treat yourself and your growing family. Here are just a few ways you can go about it.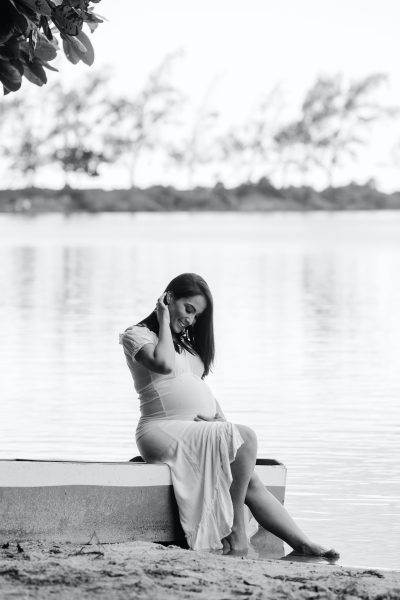 Custom Pregnancy Announcement
There are lots of beautiful pre-made pregnancy announcement templates out there these days that you can edit with your details, but if you want to make your pregnancy announcement extra special then go with something custom! You could work with a photographer to create that perfect portrait of you and your partner holding your scan photo or baby shoes or incorporate something with your pets- a picture that shows that a baby's arrival is incoming. It could be a nice opportunity to put on one of these beautiful Jovani dresses (before your bump arrives!) and have your and have your makeup and hair professionally done to make yourself feel special. On the other hand, you could work with a designer to create a stunning flat lay arrangement with your scan photo and some baby items you've bought for your little one. It makes for the perfect photo keepsake to start your pregnancy journey and a great picture to announce to social media or just to your friends and family that your baby is on the way.
Luxe Gender Reveal Party
If you choose to have a gender reveal party- do it in style. You could hire a professional event planner to organize a spectacular reveal moment with fireworks, confetti, or a themed surprise. Otherwise, just work with local vendors like caterers, balloon artists/ event decorators, florists, and designers for any signs and artwork for your event. You could wear a beautiful glamorous maternity dress in the color that you think the gender will be, and show off your growing bump too. 
Glamorous Maternity Photoshoots
Pregnancy brings a whole new level of confidence to many women, and if you feel beautiful and empowered by the fact that you're growing a life inside of you then be sure to capture that. Embrace your inner goddess and utilize another opportunity to dress up, look fantastic and showcase your baby bump. It's such a great chance to capture the radiant glow of pregnancy and this exciting time in your life. Hire a professional photographer to take pictures in the studio, or if you have something different in mind like a whimsical outdoor setting do some research and find a photographer who has a style that you love and can bring your creative vision to life. 
Lavish Baby Shower
A baby shower is a wonderful opportunity for some of your closest female loved ones to meet up, celebrate the pregnancy, and generally shower you and your (soon-to-be) baby with affection and gifts. You can make it a more opulent affair by going with a sophisticated theme and using a professional event decorating company to put it all together. However, if you love to DIY there's no reason you couldn't do it yourself, especially if you want a luxury feel on more of a budget. Organize fun games and activities to keep the atmosphere lively, and create lasting memories with your closest friends and family.
High-End Nursery Design
Preparing a nursery that's fit for a prince or princess is something that most of us enjoy doing during pregnancy. Spend time researching different styles, themes, and colors- Pinterest, Instagram, and Tiktok are great sources of inspo. Invest in quality furniture, plush textiles, and elegant decor that reflects your taste. Depending on your budget you could consider hiring a professional interior designer to help create a dreamy and sophisticated space that welcomes your little bundle of joy. Again, if luxury on a budget is more your thing then try to source designer and high-quality furniture and decor second hand, you might need to upcycle some things but that gives it a gorgeous unique twist and means it's something no one else has! Personalized decor like large wooden plaques or name signs above the cot give a glamorous finish to the room, you can find these on places like Etsy. 
Baby Moon Getaway
If you need an excuse for a holiday then why not book a baby moon? This is a getaway with your partner to celebrate your last trip as just a couple before the baby arrives. If you plan on jetting off abroad be sure to check how many weeks pregnant you can safely fly up to, otherwise go with a staycation. Pamper yourselves with spa treatments, gourmet meals, and romantic walks on the beach. This retreat will offer a much-needed opportunity to bond with your partner before your little one arrives, get excited about the future, and tweak those last-minute plans and ideas in a calm and serene environment. 
Couture Baby Wardrobe
If you love to dress glamorously then chances are you will want your baby to look just as nice. Create a baby wardrobe filled with adorable and fashionable outfits, chances are you'll have so much fun putting this together! Be sure to buy outfits in bigger sizes too as one issue many people have is that they buy too many things in newborn size- and babies grow fast! You could create a wardrobe filled with sizes from 0-12 months and then you're set and ready for the first year of their life. Because babies are in their clothes for such a short amount of time they tend to stay in very good condition, for this reason, it's easy to pick up beautiful and even designer items secondhand and much cheaper on apps like Vinted so this is well worth a look. 
Luxury Maternity Spa Day
Pregnancy can be really tough on the body, from morning sickness and fatigue at the start to all kinds of aches and pains at the end. It's one of the toughest things you can put your body through, so treat yourself to a day of relaxation and pampering with a luxurious maternity spa day. Indulge in massages, facials, and other rejuvenating treatments specifically designed for expectant mothers- be aware that things like hot tubs and certain chemicals aren't safe during pregnancy so do a bit of research so you can relax safely. Generally spending the day relaxing by the pool, having a swim, getting massaged and some hair and skin treatments done might be just what the doctor ordered when you're feeling tired and achy during pregnancy. 
Grand Arrival Celebration
Welcome your newborn into the world with a grand arrival celebration. This could be in your own home or garden, or you could hire a venue. It's the perfect opportunity to show off your baby and allow them to meet all of the people in their life that have been so excited to see them for the past nine months. Since you'll be in the postpartum period and probably feeling tired and fragile around this time, it's worth having a professional company take over putting this party together or have friends and family set it up rather than you try to do it yourself. That way all you need to do is show up and enjoy it! 
Mommy and Me Photoshoots/ Newborn Photoshoots
Once your newborn arrives, chances are you'll want to capture all of that newness. Professional newborn shoots with their ultra-cute props and setups are the perfect way to do this. You can also create magical memories by having regular "mommy-and-me" or family photoshoots with your baby during their early months. Dress up in matching outfits or complementing colors to add a touch of elegance to these heartwarming pictures, and celebrate seasonal events like Halloween, Easter, and Christmas with cute photo opportunities that are great to share with friends on social media and add to the family albums.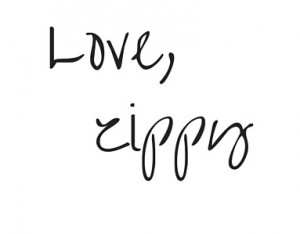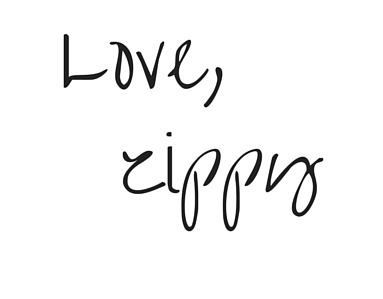 There are a ton of options to choose from here, so pick out the ideas that most suit your pregnancy and family if you want to celebrate your baby in style! Not all luxurious events need to cost a fortune, you can often DIY them and save some money. All of these things provide you with great photo opportunities to look back on and generally be in the moment celebrating your baby so if that's what you want to do then embrace it! Go as OTT as you like, because pregnancy is a special time and you'll only ever do it a limited number of times in your life. So why not!