Sebastian, Florida, is a hidden gem on the Treasure Coast, offering travelers a quirky and offbeat vacation destination. This charming town has a distinctive character, with a blend of small-town charm, outdoor adventures, and a touch of celebrity presence. Whether you're seeking a relaxed escape or an adventure-filled trip, Sebastian has something for every type of traveler. In this article, we'll explore the places to stay, eat and the activities you can indulge in while visiting Sebastian, FL, including a few famous residents who have fallen in love with this eccentric town.
Where to Stay:
Captain Hiram's Resort: Nestled along the Indian River Lagoon, Captain Hiram's Resort offers a delightful waterfront experience. The resort features comfortable rooms, a tropical-themed ambiance, and amenities like a private beach, marina, and live entertainment.
Pineapple Pointe at The Captain's House: This charming bed and breakfast provide guests with a cozy and unique stay. Located in the heart of Sebastian, Pineapple Pointe boasts beautifully decorated rooms, a tranquil garden, and warm hospitality.
Where to Eat: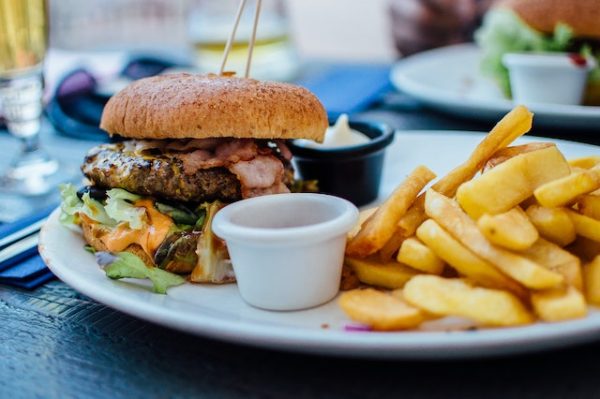 Mulligan's Beach House Bar & Grill: Enjoy delicious seafood and American cuisine with stunning riverfront views at Mulligan's. This laid-back restaurant is a favorite among both locals and visitors.
Tiki Bar & Grill at Captain Hiram's: Indulge in tropical cocktails and a diverse menu while overlooking the marina at Tiki Bar & Grill. The casual atmosphere and live music make it a perfect spot to unwind.
Woody's Bar-B-Q: Satisfy your cravings for mouthwatering barbecue dishes at Woody's. This local joint offers a variety of BBQ options, from pulled pork to tender ribs, all served in a friendly and inviting environment.
Squid Lips: Come by boat, come by car, enjoy the view AND the quality food, friendly and attentive service. Come in your shorts and t-shirt for a unique and casual atmosphere to enhance your dining experience directly on the water.
Things to Do:
Sebastian Inlet State Park: Explore the pristine natural beauty of Sebastian Inlet State Park, known for its excellent fishing, surfing, and wildlife viewing opportunities. The park's diverse ecosystems attract birdwatchers and nature enthusiasts alike.
Mel Fisher's Treasure Museum: Learn about the intriguing history of shipwrecks and treasure hunting at Mel Fisher's Treasure Museum. Discover artifacts recovered from Spanish galleons, including gold and silver coins, jewelry, and more.
Skydive Sebastian: For thrill-seekers, a visit to Skydive Sebastian is a must. Experience the exhilaration of a tandem skydive and witness breathtaking views of the coastline during the freefall.
Pelican Island National Wildlife Refuge: Pay a visit to the first designated wildlife refuge in the United States, Pelican Island NWR. Take a nature walk, spot diverse bird species, and immerse yourself in the tranquility of the refuge.
Famous Residents:
Sebastian has attracted the attention of some notable celebrities who fell in love with its unique atmosphere and serene setting. Among them, the renowned musician and songwriter Paul Shaffer owns a residence here. You might spot him enjoying the local music scene or savoring the area's laid-back lifestyle. Also, You can get anything you want if you're Arlo Guthrie who's been living in Sebastian for decades.
In conclusion, Sebastian, FL, offers a one-of-a-kind vacation experience with its quirky charm, scenic landscapes, and vibrant community. Whether you're exploring historical treasures, indulging in delicious cuisine, or seeking thrilling adventures, this offbeat town promises an unforgettable getaway. Plan your trip to Sebastian, and be prepared to fall in love with its idiosyncratic allure.