The living room can be the one room in the house that gets utilized for different things. It could be the place you unwind with your husband or wife. It might be the place you children watch TV, or read and do their homework. Perhaps it's the room you entertain in the most. It has many functions, so it's easy for the room to look lived in and tired. 
However, this can add a little bit of pressure when it comes to the interior design and decoration side of things. You will want the space to be able to be fluid for all of the different uses, while still be comfortable, inviting and look the part. Is it so hard to achieve? Actually no. With that in mind, here are some top tips for updating your living room space and getting it looking exactly how you want it to.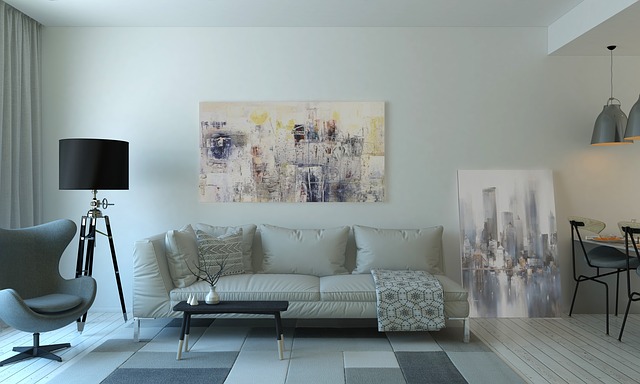 Do you have a color scheme?
How long ago did your living room get some attention? Perhaps your views have changed on the current color scheme, or maybe you like it, and it just needs some TLC. Whatever your thoughts have your color in mind. This will help with any decisions in regards to the walls and the styling of your living room. Living rooms do tend to be a space that you spend time in during the day and night, so you may want to consider a color that will work well at all times of the day. You may not want something too bright, but yet still has personality. Lots of paint tests on the wall can help you decide on the ideal color. It might be worth thinking of a blender color and then injecting personality in other ways, with some suggestions later on in this post. 
Let's get decorating
Sometimes it can be just as simple as decorating your living room walls to give the space a new lease of life. This is where you can change things up a little. Perhaps you fancy a feature wall this time. It's a great way of drawing attention and can make a huge difference to the room layout. You can achieve this look in a few different ways. You could paint the wall a different color to the others. This is where you can inject that bright color you love without it being too overpowering. You could consider wall art which could be a real talking point. This might be in the form of different pictures, wallpaper on one side, or even just the one painting or print. Or you might want to consider a photo wall mural. This can really add the personal touch and enable you to display all of your favorite family snaps. All will add to the overall feel of the room. 
Does any furniture need replacing?
Perhaps your sofa has seen better days or your coffee table is looking a little worse for wear. Have a look round the room and work out if now is the time to change and replace. There are plenty of sales in some of the bigger shops at the moment so it could be a great time to grab a bargain. It is also worth thinking about investment pieces such as sofas, these tend to be the things that get used the most in a living space. Furniture can also add interior style, so you may want to think about the overall look you are trying to achieve. Perhaps you want a cozy cottage vibe, where wooden furniture and comfortable sofas are the pain ingredients. Or a more minimal and industrial look, where monochrome and metal make features. Thankfully, finding inspiration is easy to do.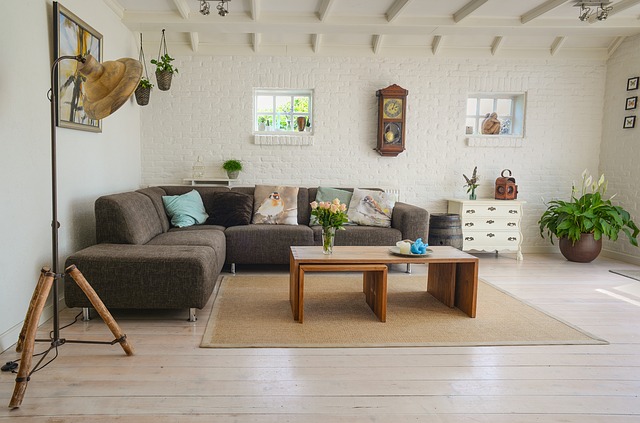 Let your imagination run wild 
Another option would be to consider upcycling any older pieces of furniture you have. This is where you can let your imagination run wild. Perhaps painting a tired bureau a bright royal blue. Or sanding down your existing coffee table to create a different look. There is so much inspiration on websites like Pinterest. You could even consider checking out car boot sales and charity shops for unwanted pieces and having some fun by giving them a new lease of life. 
Think about the flooring 
Is it time to replace that carpet? Maybe you have always liked the idea of wooden flooring. Changing things completely can be a costly job so focusing open just one area such as the floor may enable you to make a big difference. This is when websites like onlineflooringstore.com.au can help. Hovercraft, if the budget is tight, then another option would be to consider purchasing a rug. This could be in a bright color or have a lovely pattern. It could cover up a worn carpet or floor without breaking the bank. 
Add a bit of green
Adding green elements such as house plants can really help to bring a room together. There is something quite peaceful about plants and green, and so adding a few in pots on display on things like a window sill or a side table could be a lovely finishing touch to the room. If plants aren't your thing, or you feel like you don't have the skills to keep them alive, then fake plants can be just as good. Succulents are also very easy to manage and can be a much better option if you prefer. 
What about showing your personal side 
Finally, you may want to use the living room as a place to express your personal side. This could be things such as pictures in frames, ornaments and special trinkets that mean a lot to you. A living space is supposed to be an area where you feel at ease, and so having these things around you can be a great comfort. They can also be huge talking points, so are definitely worth adding around on with tables or window sills. 
Let's hope these tips inspire you to update your living room space.