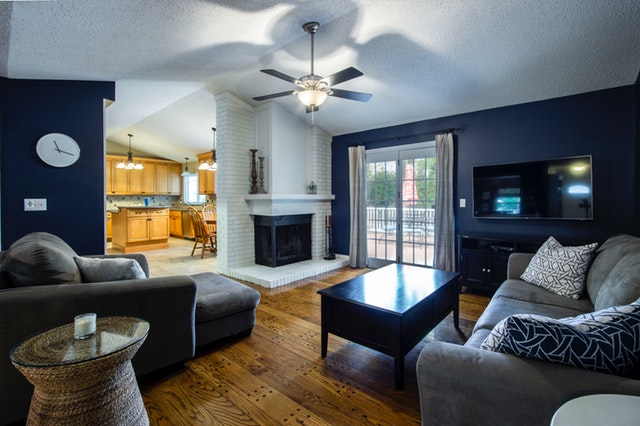 Home is so much more than just a place to rest your head- it's at the heart of your entire life. Our homes say so much about us, and just about everyone would agree that a nice place to live is important. If you love your home but want to give it some impressive upgrades to make it look more luxurious then here are a few to consider.
Upgrade the flooring
The flooring is something that can easily be overlooked when you're upgrading your home. It's easy to get caught up in the color scheme, furniture, and accessories, but what's under your feet will really set the stage. New flooring throughout is an upgrade that's so worth doing, ideally, save up and buy something more high end. Downstairs, hardwearing options like wood, marble or granite look incredible and are easy to clean. Upstairs, plush and soft carpets are always nice. Go with one type of flooring throughout (or one type upstairs and one downstairs). This helps to create flow, your home looks bigger and everything ties together nicely without the flooring and decor being 'stop/ start.'
Paint it white
Another way to make your home flow as well as making it look big, bright and expensive is to paint it white. People can shy away from this in the worry that it will make their home look too cold and clinical, but styled correctly it looks absolutely gorgeous and will make your property look like something out of a home magazine. The walls need to be absolutely perfect to pull this off, if your plastering is a little worse for wear then it will need re-skimming first. If you buy a washable white paint, there's no worry about grubby marks spoiling the look, a soft damp cloth will quickly remove them and it will be as good as new.
Fit a sound system
A nice sound system throughout the home can really give it a luxury feel. This day in age there are tons of great smart speakers to choose from which all link together seamlessly, so you can play music in one room at a time, just downstairs, throughout the whole house or any combination you want! Super impressive when you're throwing parties and it's nice just when you're cleaning or relaxing at home. You could go with Google Home or Amazon Alexa, or use a brand like Sonos which gives you the option to install either assistant onto their high-quality speakers.
Hide a tv away in the bedroom
It's nice to have a tv in the bedroom, but a big chunky screen can sometimes take away from the look of a calm and serene sleeping space. You might choose to watch all of your tv and shows on a laptop or tablet which can easily be put away if you're wondering is there Netflix app for Mac there is, so you can access it quickly and easily. But for something really impressive, pulling out a full-size tv is the way to go. You could purchase a bed with a hideaway tv section, or put it into a built-in cupboard unit that reveals itself when the door slides open. There are 'roll up TVs in production now which will enable you to roll your tv up like a poster!