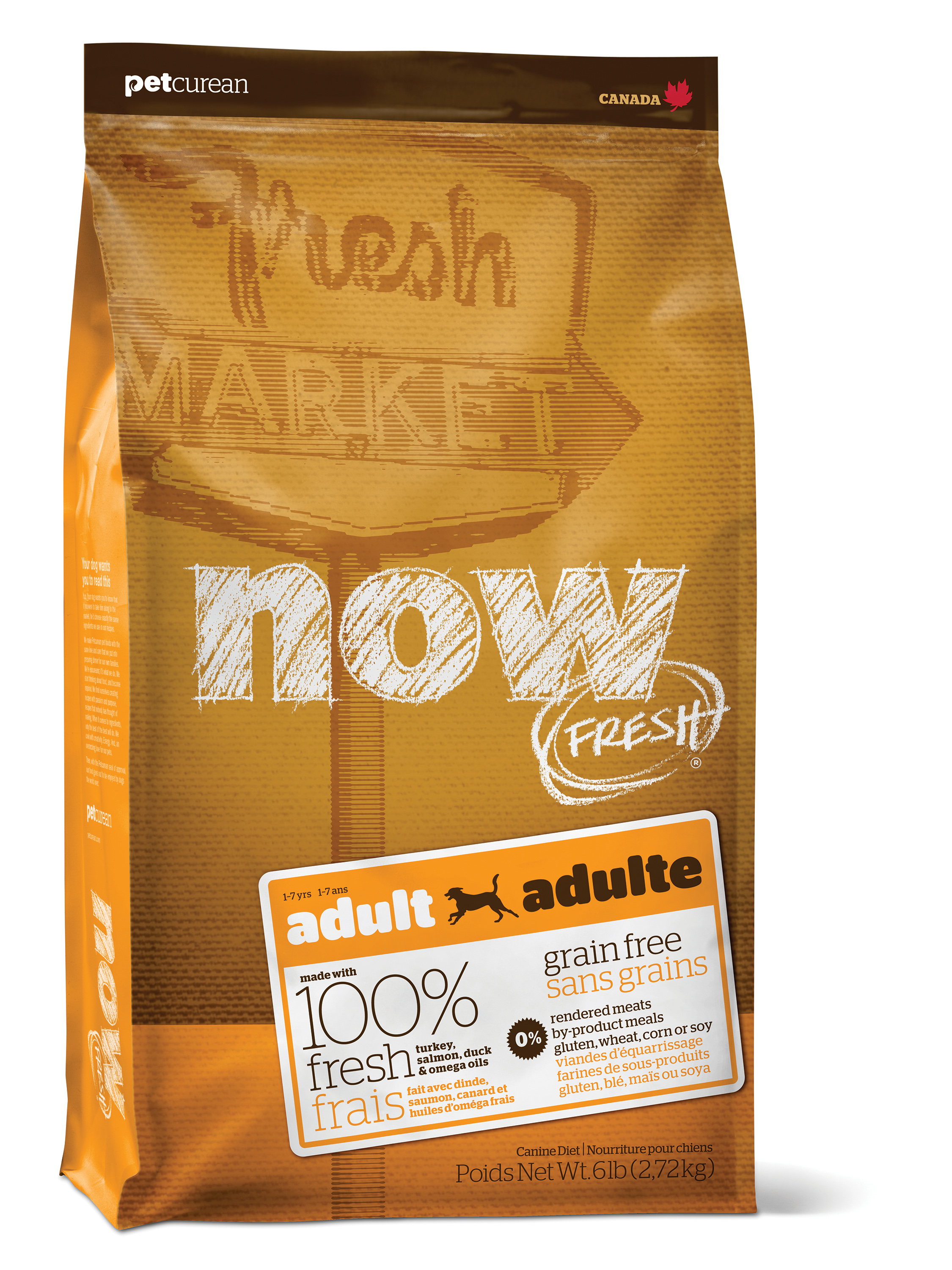 Clem is ONE spoiled dog.
Of course we spoil him in the BEST, and HEALTHIEST way possible. He gives us so much unconditional love, that I feel it's my responsibility to feed him the best food to keep him healthy. I want him around for a LONG time.

I know that he appreciates it.
I can tell when it's dinner time and he starts pacing in the kitchen, staring at the bag of Petcurean in the pantry closet. He's even been known to push the door open with that big bull-terrier nose of his and sneak a few kibble when I'm not looking!
When I find a product as good as Petcurean I want to share, and the good folks (and pets) at Petcurean AGREE with me. So, they're agreed to let me give away TWO bags of the winners choice of the Petcurean food that fits YOUR pets needs! Clem's a pup who needs the nutrition that NOW Fresh has to offer with it's
100% market-fresh turkey, salmon and duck
100% fresh Omega 3 and 6 oils from coconuts and canola
Wholesome berries, fruits and veggies such as peas, spinach, cranberries, pumpkin, blackberries, alfalfa sprouts, kelp, lentils and carrots
Zero grains, zero rendered meats, zero by-product meals, or artificial preservatives.
Are you ready to give the BEST to your four legged family member?
Enter to win 2 –  12 lb bags (for most pets depending on their size and appetite that is two months of food) below. The winner will be sent VOUCHERS for the food, so that they can choose the formula that's best for their pet.
This post was sponsored by Petcurean, as Clem is an ardent ambassador of their products, and they have provided him with a year's worth of food – HAPPY DOG. All opinions are strictly our own.