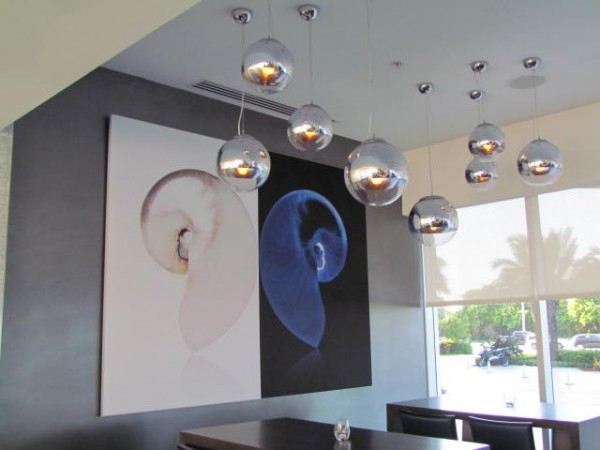 Tucked inside the glamorous B Ocean Hotel on Fort Lauderdale Beach Blvd., with a view of the beach that will have you feeling like you have been whisked away to a tropical paradise, Saia Sushi is quickly becoming THE go-to place for sushi, whether you be an out-of-town guest or you live next door. I recently enjoyed one of their monthly Saia at Sunset dinners, which pairs multiple courses of the freshest caught sushi and other menu items with specialty sake.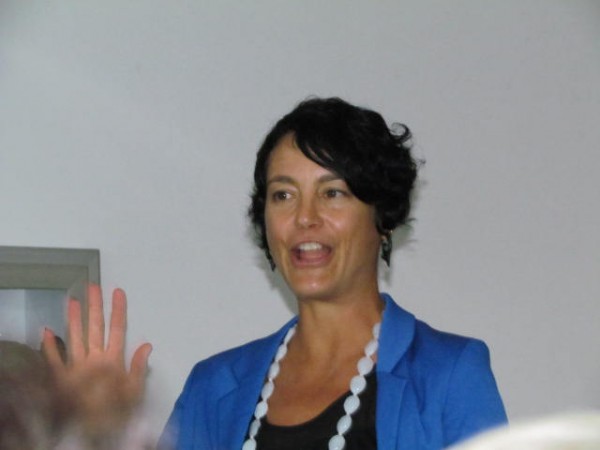 Led by Sake expert Carrie Becker, my five course dinner was an extravaganza of flavors, accompanied by premium sake's that enhanced the flavor of each course. Carrie's presentation was filled with history and JUST the right amount of information, leaving my taste buds to do the discerning. I have to admit that going in, I was not much of a Sake enthusiast, but came out with a bottle of an amazing SPARKLING Sake tucked into my purse for a special occassion. It is TOTALLY the champagne of Japanese libations.

Of course Chef Subin Chenkorsorn outdid himself beginning with a plate of melt on your tongue duo tataki (of local Florida wahoo and Big eye Tuna) that set the tone for this amazing feast.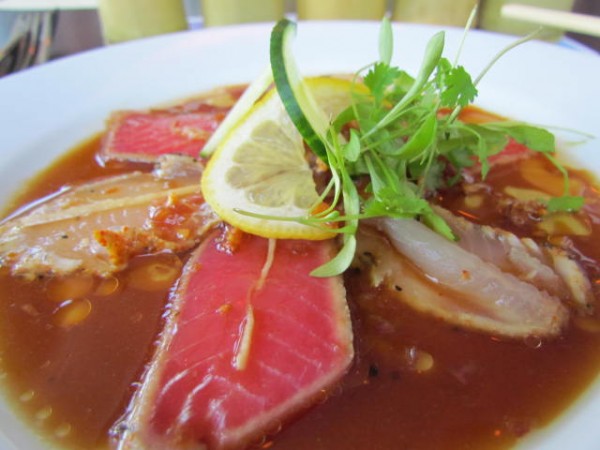 From the bluepoint crispy oysters through the just sweet enough banana harumaki the food was delicious, plated beautifully, and an experience one MUST enjoy every now and then. Luckily, Saia offers the Saia at Sunset dinners on a monthly basis ($54 per person or $99 per couple including complementary valet parking). They are usually held on a Tuesday, but check with the restaurant for exact dates (they vary from month to month).
I'll bring you MORE about the glamorous B Ocean hotel soon, but didn't want you to miss out on this FABULOUS Champagne Living style dinner.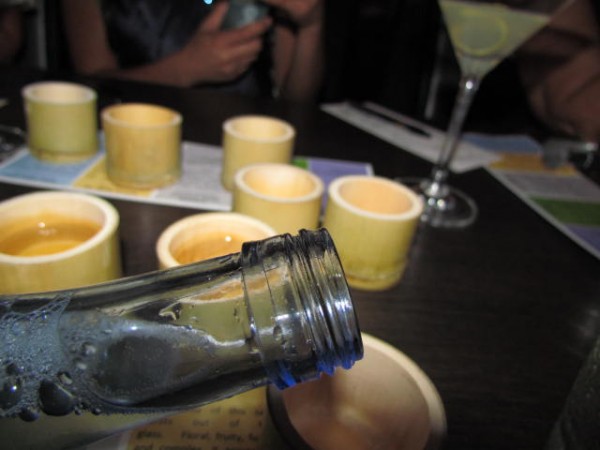 Saia is located in the B Ocean
999 North Fort Lauderdale Beach Blvd.
Fort Lauderdale, FL
For reservations call: 954-302-5252
Saia invited me to an all expense paid media dinner this week…I ate, drank and had a blast. All opinions are strictly my own.