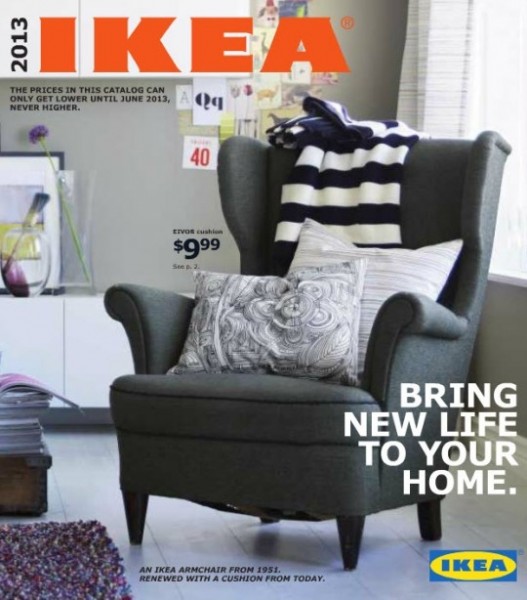 Last week I had the opportunity to attend the unveiling of the all new 2013 IKEA catalog. For me, it's a much anticipated day. As you may remember, last year I was invited to participate in their Capture the Catalog event at the Sunrise, FL store, and our team (Jewel's Fab Team) WON! AND thanks to YOU my social media friends, I also walked away with the prize for the most twitter impressions. So it goes without saying that IKEA and I…we have a history.
Unfortunately, I couldn't attend the fabulous event at the Knight Foundation Gallery located at the new Young At Art Museum in Fort Lauderdale. From what I hear there was an IKEA room set up right inside the museum, as well as some VERY interesting circus types (stilt walkers), a photo booth, drinks, and more. Since I missed the event (shame on me), I headed over to the store to pick up my SWAG bag and talk to Chantal and Frederic at my local IKEA in Sunrise, FL. They gave me the 411 on what's BIG at IKEA this year.
If there's ONE WORD that describes IKEA in 2013 it's TEXTILES!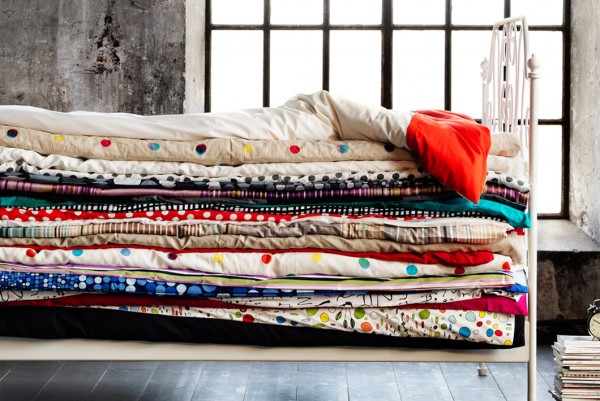 From bold colors, to the traditional, IKEA is wrapping fabric on furniture, pillows, throws and in frames like never before!! Of course there are those wonderful pieces of IKEA furniture that you've grown to love, but by adding color and textile to your room, you can build on what you have, change your room as easily as adding color, change with the seasons, your moods, or just on a whim.
What I learned from my behind the scenes visit is that EACH store reflects the customers that BUY there, and while they may all carry the same merchandise, they will look VERY different. The Boston store may be displayed with more traditional blacks and browns, while those in Sunrise love GLOSSY (reflecting like the South Florida sun). IKEA does their homework! Each year they send a team to visit  a cross-section of customers (in-home). Talk about getting to KNOW YOU!!
Not only do they KNOW what we WANT, but they have services that I had no idea existed outside of the uber priced traditional furniture store. Later this year I'll be working with the IKEA designer to teach me about the best furniture for my room, and how to get JUST the look that reflects ME.  This isn't something that just I can do, you can request help from the IKEA design team as well.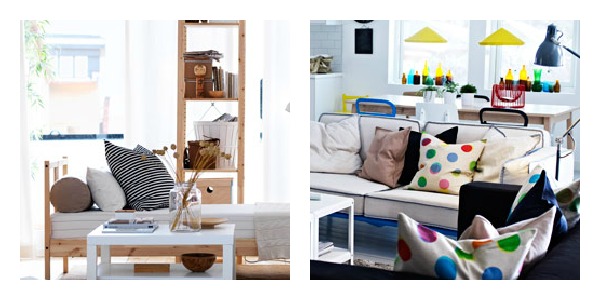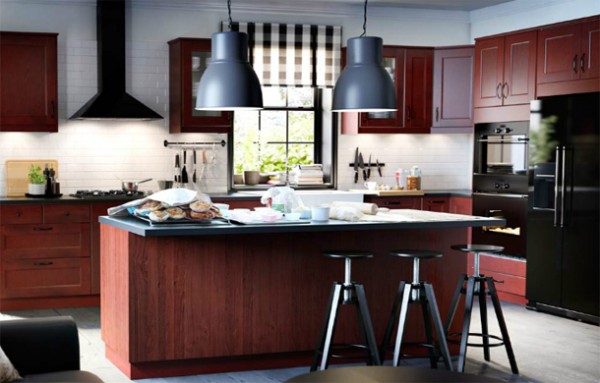 As you can see, there truly is something for just about everyone in this year's collection, all at the usual GREAT IKEA pricing. So, go in and grab a catalog…or even better DOWNLOAD the new APP for iPhone or other phones and have IKEA at your fingertips any time that you like. 
If you're in South Florida – head to MY FAVORITE IKEA in SUNRISE.
Address: 
151 NW 136 Avenue
Sunrise, FL 33325
Tell Frederic that Zippy sent you!
I received some amazing swag to decorate with from IKEA. As you know I shop there anyway. Just look at Ben's house – it's 100% IKEA & guess who paid for it (me). All opinions are strictly my own.