I received product to facilitate this review. All opinions are strictly my own.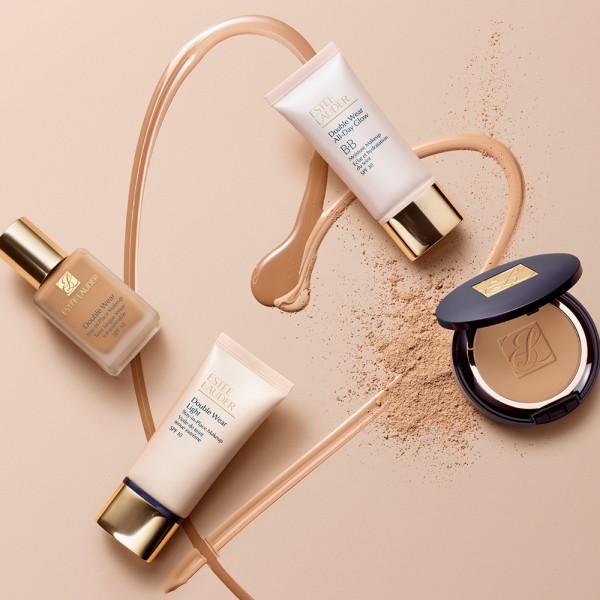 I'm a real girly girl when it comes to trying to makeup, and while I'm no artist, I can handle the basics. I have learned that the first thing you need is a prepped canvas to work on, and I've had nothing but issues when it comes to foundation.
Why?
1. I have the hardest time choosing the right color
2. My skin is combination and makeup just RUNS off of the t-zone and is gone within hours
3. The Florida heat and son are just not conducive to wearing foundation….it melts.
You know what I look like…
Bags, dark circles, age & sun spots, deep lines….did I mention bags & circles? UGH.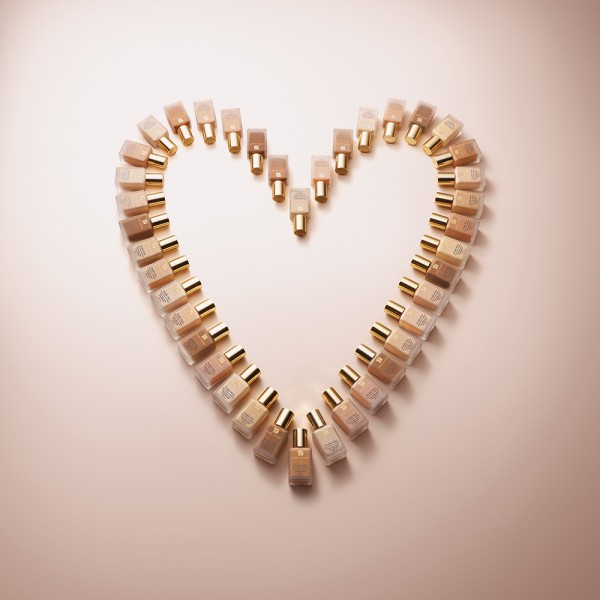 Red Carpet Ready
As most of you know, I had the opportunity to walk the red carpet at the premiere of Cinderella. I knew that I had to look my best and it was going to be a LONG day and night. From the Glam Ball preceding the event to the two parties and screening, there was a LOT of pressure to look my best. Photos, celebrities, more photos…YIKES. This would put ANY makeup to the test.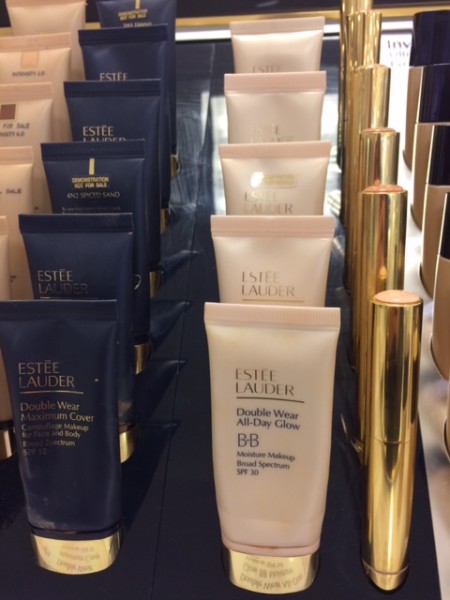 This is why I choose to try out Estee Lauder's DoubleWear Foundation (and concealer) for my glamorous night with the stars. I headed to Macy's and went directly to the Estee Lauder counter. My beauty advisor asked me which type of coverage I was looking for and we chatted about what would be the best for a more active lifestyle in Florida. She grabbed two shades and along with a mirror in hand, she guided me through the best shade for my complexion. It was THAT easy.
DID IT LAST?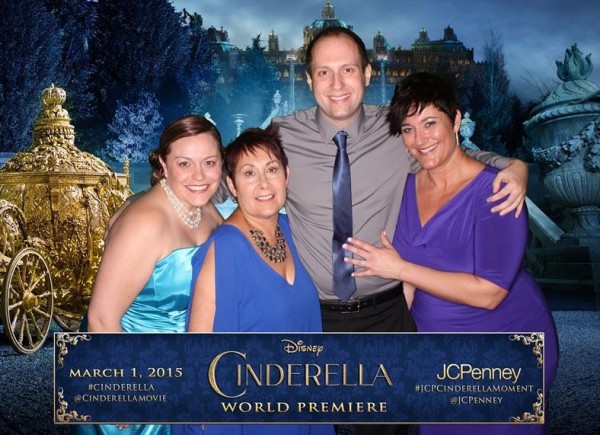 It surely did. When I looked back at the photos taken at the end of the night, I looked JUST as great as I had when I first put the foundation on. I may not have been one of the stars, but I was GLOWING!
Check out the GREAT coverage
ABOUT ESTÈE LAUDER DOUBLE WEAR STAY-IN-PLACE MAKEUP
A foundation with clinically proven staying power. Now the flawless look you see in the morning is the look you keep all day.
15-hour staying power. Flawless all day. This worry-free, long-wearing makeup stays fresh and looks natural through heat, humidity, nonstop activity.
Won't change color, smudge or come off on clothes. Feels lightweight and comfortable.
Fragrance- and oil-free, dermatologist-tested, and non-acnegenic.
For more details
[bctt tweet="Makeup that stays in place ALL DAY LONG? I put @EsteeLauder to the test!"]