There's nothing like a charity event hosted by a great department store, and that's what the scene was last night at Macy's in Fort Lauderdale (located on Sunrise Blvd in the Galleria) as The Real Housewives of Miami's favorite drag queen Elaine Lancaster stepped up onstage to host a South Florida community shopping event to benefit Broward House, Broward County's oldest and largest HIV/AIDS community organization.
DJ Chris Racine set the mood as shoppers enjoyed cocktails and appetizers all courtesy of Alibi Catering.  Shoppers receive a Special Community Shopping Pass for 20% off for a little retail therapy as they shopped for the cause.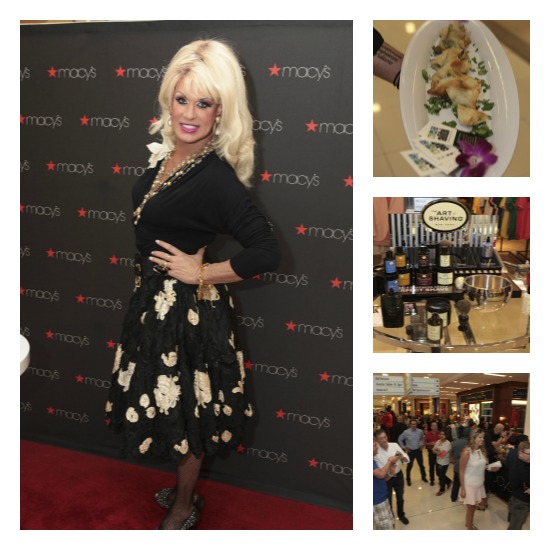 About Broward House
Broward House is a nonprofit organization whose mission is to improve the lives of individuals living with or at risk for HIV and other health issues through the provision of high quality services in a loving, caring atmosphere, regardless of the individuals' financial status.

Elaine Lancaster is a popular drag queen most recently known as a featured cast member on Bravo's hit show, The Real Housewives of Miami. Elaine has also appeared on the TV sitcom Wingsand was featured in an HBO special called Drag Time. Additionally, the diva had a role in the Versace murder movie, and later this year will appear with Richard Dreyfuss and Burt Reynolds in a new film entitled The Crew.
To me, giving back is just another reason why I love shopping at Macy's.