Note: this post includes affiliate links.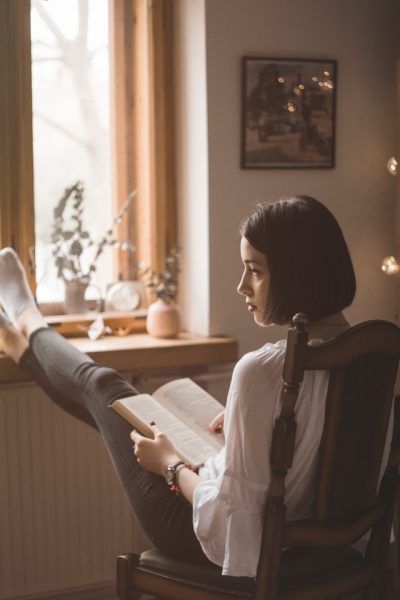 The coronavirus situation has caused many of us to shift our lives dramatically. You might have been given a computer by your company and told to work from home. Your children may be home from school for the next few weeks. As you wait for each new coronavirus update, here are a few fun and useful things to do while stuck at home.
Start a New Craft Project
You have extra time to be creative. Go to your local craft store and pick up a:
You'll have fun and also support a local business hurting financially during this strange time.
Take an Online Class
The coronavirus has made sitting in classrooms a "no-no". Use the power of the Internet to learn something brand new. Have you always wanted to learn a new language? Could you invest this extra time at home exercising? Find businesses offering help in these areas via their online education. I signed up for Masterclass this year and have really been enjoying learning from the rockstars of their industry.
Read a Good Book
Jump on Amazon and download that Kindle book you've been putting off reading. You have the time over the next few weeks to enjoy it. I've got a whole pile of books just waiting to dive into. Check out our book reviews each month to learn about our favorites.
Clean Out the Fridge
You probably have many house chores that need to be done. Take this time to clean out the fridge, paint the extra bedroom or fix that leaky faucet.
Play Games or Create Puzzles
You're going to be spending more time together as a family. Break out Sudoku or a jigsaw puzzle that keep the whole family busy, like this one of The Mandalorian. Grab those board games from the closet.
Don't spend your time worrying about the next coronavirus update. While it is important to stay informed, you still need to do your best to enjoy this extra time at home.