I started binge eating a few weeks ago
Just thinking about being stuck in the house was making me feel like I've lost control, that I couldn't do all of those things that I love to do. I gained 5 lbs in a VERY short period of time (in addition to the 25 that I had put back on in the past 6 months). I told you – I AM OUT OF CONTROL.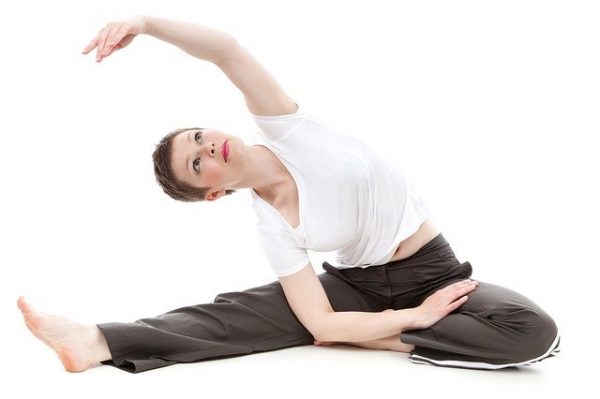 How to stay fit when you're stuck in the house
I'm not delusional enough to think that I can just quit binging cold turkey. But, I do know that I can replace one behavior with another one. So, I've decided to search for the best online fitness programs and see if I can switch my negative behavior to one more positive. Enjoying your workouts with online workout programs makes sense right now. It will help us stay healthier, fit and enjoying something like yoga online could be the perfect way to start or end your day.
Maybe a personal online fitness coach is something you'd benefit from or if you're like me, you prefer the feeling of camaraderie (even if it's online). So, I did a little research to find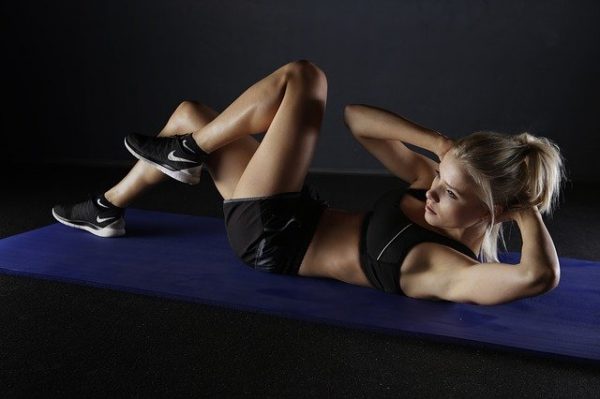 The best online workout programs
Katy Bowman's Nutritious Movement Classes
The Nutritious Movement approach is a whole-body one. While there are classes targeted for various body parts or skills, the idea is to strengthen your entire body over time. Most classes are gentle and suitable for various activity levels and ages, with options to make it more or less challenging depending on your abilities.
Price:

$30 per month

Try before you buy:

Free class to try
Classes are a spirit-lifting fusion of yoga, pilates, breathing and dance that can be done in bare feet with minimal equipment.
Price:

$5.95

Try before you buy:

Free 7-day trial
I have personally taken Jessica's classes for YEARS and YEARS. She offers a number of different workouts and best of all they are all FREE on her YouTube channel
Lily Horowitz is the founder of The Core Method, which is based in Northbrook, IL and has over 20 years of experience teaching pilates in her studio. They are offering free access to two virtual programs, one for kids and one for adults until May 1st!
Pilates:
Lily's unique method that combines the founding principles of Pilates with the benefits of physical therapy and strength training to create a one-of-a-kind, creative and challenging class that leaves you stronger, taller and more balanced.
Kidlates(r):
Developed by Lily in collaboration with kids health professionals, Kidlates is a series of exercises proven to increase trunk stability and strength in kids, enhancing their success in other sports and even in sitting attentively in class.
Price:

in-person varies by package

Try before you buy:

C

lick on the Member's Area tab, f

ollow the prompts to create your own log-in and use the code STAYSAFE2020 to get a FREE subscription to Pilates and Kidlates until May 1st.
Each session will begin the same way an in-person session would- a full body evaluation to determine where your pain is originating from. After that, each client, or duo, will receive a guided, personalized stretch session via video chat with one of Stretch Relief's certified trainers.
Because these are 30 minute live, guided one-on-one sessions you do need to make an appointment with one of their trainers.
Price:

30 minute live, guided one-on-one sessions for $49 & 60 minute assisted, guided, partner stretch for $89.
With 300 fitness videos and 30 different trainers, you'll never get bored working out. From HIIT to yoga, Barre to Bootcamp and kettlebells to kickboxing you workout with world-class instructors.
Price:

$19.99 per month to $179.99 annually

Try before you buy:

Click the 30-days free button for – YES, 30 days free
HomeBody from Mark Fisher Fitness is online training with certified trainers from their gym. Classes are led on a schedule via Zoom and capped at 25 people per workout, so you are assured to get the attention you need from your trainer and no equipment is necessary.
Price:

14 days of unlimited virtual classes for $79
Also from Mark Fisher Fitness these bodyweight and resistance band only workouts are geared towards actors getting audition ready. Whether we're prepping a Broadway star to look great in her dress as a nominee at the Tony Awards, or working with an actor new to NYC, we know what it takes to get real results with real people.
Price:

$99 for a lifetime membership
This is one that I've used in the past and you will recognize the names and workouts by your instructor. From Kathy Smith to Denise Austin and Gilad, there are workouts designed for ALL ages. As a 66-year-old out of shape woman, I love the collection for older adults/seniors like me.
Price:

$9.99 a month or $99.99 per year

Try before you buy

: 7 day free trial
567BROADWAY! is a fun dance fitness experience that fuses the magic of Broadway with cardio and strength training to give you a full-body workout! The concept is to bring a fun theatrical workout experience right to your family room!
Price:

$11.99 as a digital download or DVD
I'll bring you the best YOGA classes online later in the week. Let's take this time that we have at home and make it a positive one.