NOTE: I am a Cross Country Cafe Ambassador. They provide me with coffee each month and I tell you about my favorites.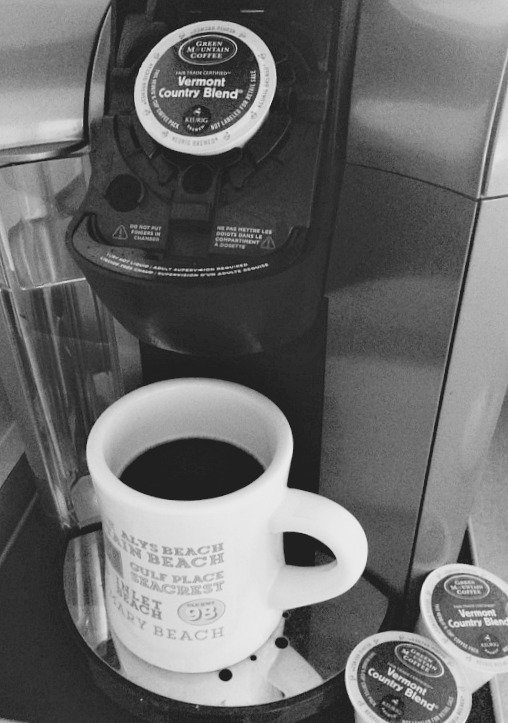 FALL
Those four simple letters evoke memories of New England.
Somehow when the temperature is in the 80's and I'm walking Clem decked out in shorts and a t-shirt, it doesn't feel like autumn. There's no crunch of leaves under my feet, no crispness in the air, no signs of rusts, reds, yellows or oranges dotting the trees. Well, at least I can recreate the flavors of fall at home. Like the flavor of a rich cup of Fair Trade Vermont Country Blend that brings back memories of covered bridges, country stores, and cross-country skiing. It's a memory that I cherish dearly, and you'll always find K-Cups that brings me to places in my life ready to pop into my Keurig each morning.
LATER
This is the time of year that we'd head up north on Friday after work and return Sunday evening. During the day we'd walk around town or head down to the lake. We'd take long walks and we'd begin to make plans for the ski season…shopping for for new gear. Evenings come early, dusk bringing a chill and we'd grab our blankets and sit outside appreciating what is left of the day.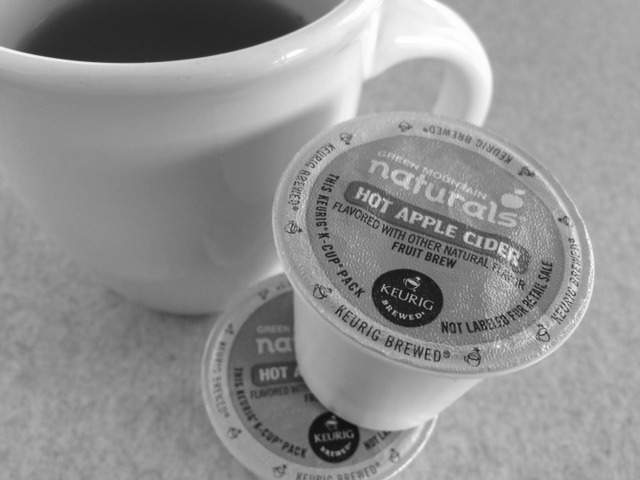 I want to keep my Fall feelings going through the day even here, so after dinner I love to either curl up on the couch or grab a chair out by the pool and pretend that I'm bundled up overlooking Echo Lake in New Hampshire with a cup of Hot Apple Cider, adding a cinnamon stick to swirl in my drink that looks like the color of leaves just beginning to change.
THE SEASON
Up north the season always feels like black and white. As Fall turns into Winter the days become gray. Here in Florida the skies remain blue, the leaves bright and the colors vivid.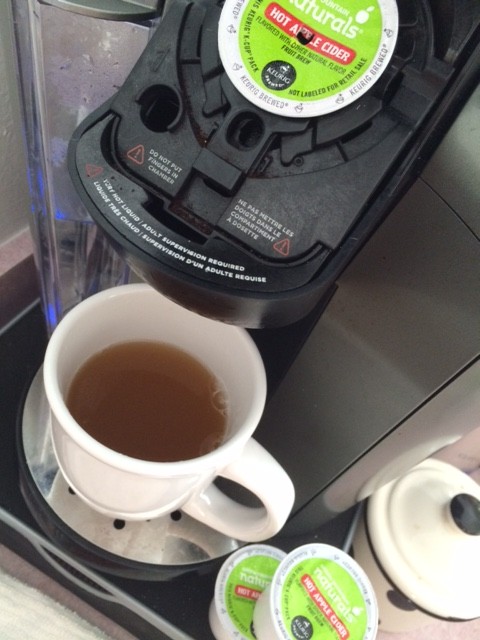 I love the cross-over of being able to grab a little Autumn in my cup and still experience the blue skies, the beach and a bold flavor. I truly have the best of both worlds.
CONVENIENCE
Having my K-Cups delivered RIGHT TO MY DOOR means that there is always a supply on hand here at the mansion, and I especially like it when I get them for less. If you're a long time reader you know that all of my K-Cups come from Cross Country Cafe, but did you know that you can check them out for their weekly coffee deals?
WACKY WEDNESDAY
I love Wednesday shopping, but if you're more of a Friday or Tuesday type, you can still get the same Wacky Wednesday deals ALL WEEK LONG now.
THIS WEEK
Don't miss grabbing some Vermont Country Blend like I enjoyed this morning for only $11.99…not for that little pack that you get in the grocery store. Cross Country Cafe offers larger 24 count boxes of K-Cups, making it an even BIGGER bargain!
Fair Trade Vermont Country Blend
Tully's Hawaiian Blend
Peet's French Roast
Diedrich Morning Edition
Donut Shop Sweet & Creamy Hazelnut Iced Coffee
Lavazza Gran Aroma
and MORE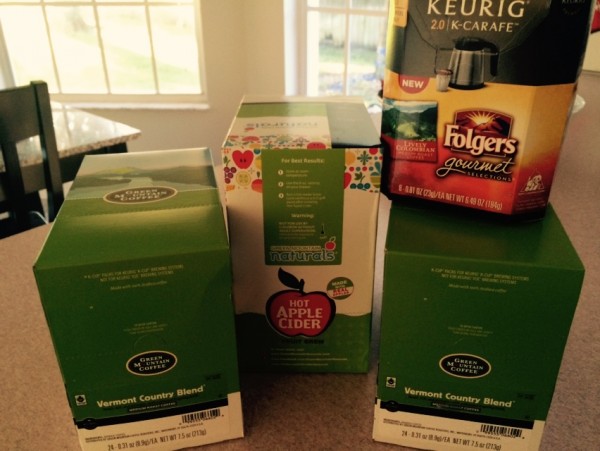 THE BEST WAY
to find out JUST what deals the Cross Country Cafe will be having is to SUBSCRIBE to their newsletter and you'll never miss a morning without those treasured memories that only coffee can bring.
DETAILS