Food and Music Sprinkled With Love: Your Wedding Reception Planning Simplified
Getting married can be a stressful experience. The vendors, the vows, and the volume of money that has to be laid out for everything. But, it doesn't have to be so chaotic. Here's some tips for an epic wedding reception that won't make you wish you had eloped.
Plan Everything Out On A Spreadsheet, Complete With A Budget
Most people fail at wedding planning because they failed to plan. That's not just a cliche. It's the truth. When you don't write (or type) out your wants, how much you are willing to spend, and your expectations up front, you end up "winging it." And, it's hard to control expenses because you don't know what you're supposed to say "no" to.
Everything ends up being thrown into the wedding, and the bill "explodes."
By spreadsheeting your wedding reception you do two things:
You control costs and;
You organize everything so there's no mystery about who's doing what, when, and where.
Vendors also really appreciate this because they're not left wondering about things like menus for the reception, music playlists, and being paid.
Your spreadsheet can be divided up into sub-sheets that contain a "soft budget" for the total wedding (including all of the vendors and what they'll cost), your guest list, and ideas about the theme you want (if any) and how it will be implemented. You should also lay out who will be in your wedding party, what you want them to do, when you want them to do it, and gifts that you'll give each person.
Shop Venues Intelligently
If you want an all-in-one solution, venues like Clevedon Hall Wedding Venue might be perfect for you. By booking with an all-in-one venue, you're allowing the venue to bring in its preferred vendors, from DJs and bands to wedding caterers to entertainers.
This can sometimes be the simplest solution, and a way to get everything done simply.
But, it's not always the cheapest option. If you prefer to have your own vendors, check with the venue to make sure this is allowed. If it isn't, you'll have to find a venue that allows outside vendors.
When shopping venues, always ask for the "all in" price. Some venues only quote you for the booking, but neglect to tell you about other charges and fees until after you've signed a contract.
You want to know what everything will cost. Are there any additional charges for dinnerware and table settings? Is there a charge for cleanup? What other charges are there for outside vendors, and how much do preferred vendors charge?
Are there any other fees that you need to be aware of, like fees for cancelling your reservation or changing the date? What happens if a vendor cannot make the wedding and you've already paid? Do you get a refund for that vendor?
What liabilities does the vendor agree to accept and what is waived? Is liquor or other licensing required in addition to the booking charge?
Don't Assume You Need Any Particular Vendor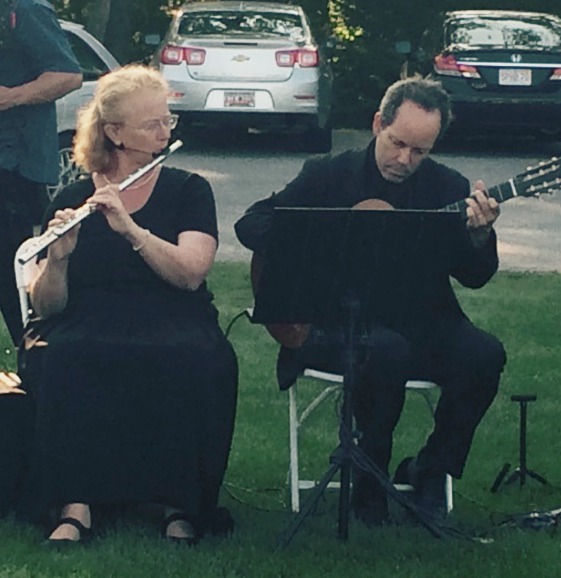 Every vendor believes that they are indispensable. But, ask any couple and they will likely tell you the two most important vendors are your photographer and the caterer.
Why these two? Because guests tend to remember the food that was served and you will forget most of the night, but the photographer will "remember" it for you. If you have poor photography, it's possible that you'll not have any good record of what took place. And, the memories of the event are what most people want.
That's not to say that music, entertainment, and other aspects of the wedding aren't important. But, people rarely remember the specific songs that were played at a wedding. They just remember either having a good time or not. And, this can happen with or without music (though most people do end up having some kind of band or DJ at the wedding).
Hire A Wedding Coordinator or Planner
A good compromise between an "all-in-one" vendor and doing everything yourself is a wedding planner. Wedding planners and coordinators do most of the planning for you, taking a lot of the burden off of your shoulders.
Don't Let Others Dictate Your Wedding
This happens a lot. An overzealous mom or grandmother really wants to see this or that or something else in the wedding that you really don't want. But, because it's a loved one, you don't want to disappoint. So, you cave in. The only problem is that the seed of resentment is now planted and it's growing, relentlessly.
Why?
Because one compromise gives way to another, and another, and another. Most brides, and even grooms, struggle with this. They don't want to say "no" to a family member's special request. And, at the same time, they either can't afford, or don't want, what's being requested.
The result is an unhappy time at the reception, masked by cake, music, and alcohol.
The real solution to this problem is to stand up for your wants and treat this day as a special celebration. The only people who matter are you and your spouse. So, you should be focusing only on your wants and not someone else's.
That's such a foreign idea to most people though.
If you feel you must compromise, propose a counter-offer. If a relative wants something that you hadn't planned on, ask them to pitch in and pay (and plan) for it.
It takes some of the stress off your shoulders.
And, at the end of the day, you should feel relaxed and satisfied, not stressed and overwhelmed.
John McCarthy is the Sales and Marketing Director at Clevedon Hall, a family run wedding and events venue just outside Bristol in the UK. John founded the business in 2010 with other members of the family and has a passion to create amazing events that will leave clients and their guests delighted and amazed. He currently resides nearby in Portishead with his wife and dog.